eBook: How field service management software addresses challenges for telecom operators.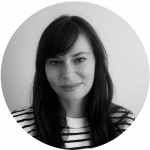 Tania Piunno
Sustaining superior support and services for thousands of homes and businesses across North America is already difficult for a telecommunications company to manage. In addition, new, unexpected challenges have emerged as people spend more time at home streaming video and using their computers and smartphones like never before.
 
The pandemic has further complicated the telco operator's job.
 
Internet usage has soared causing extreme congestion to fixed and mobile networks. Requests for technical support, service installations and repairs are through the roof.
 
Coping with these pain points has proved to be a huge juggling act for the telecommunications industry
 
Learn how they're using field service management software to help juggle all of these components while delivering superior customer service, in our new e-book.