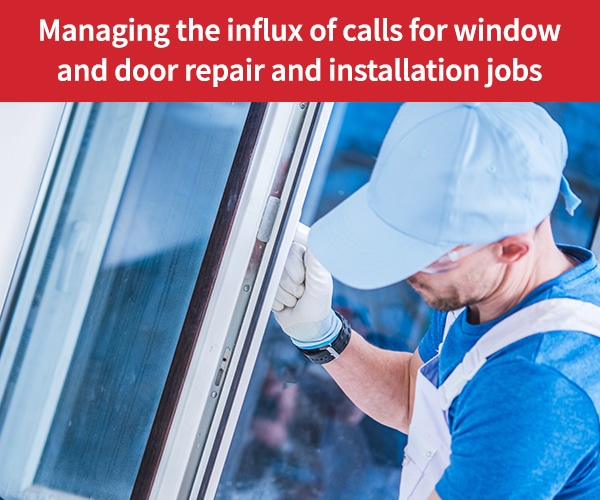 Pandemic-driven renovations are keeping window and door contractors very busy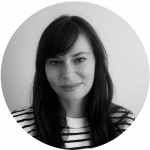 Tania Piunno
More time spent in the home as a direct result of the COVID-19 pandemic has put extra significance on home renovations. The abrupt shift to remote work and strict lockdowns has led to a strong need for improved personal spaces. Rather than selling in a rather uncertain housing market, homeowners across North America are choosing to invest in their existing properties.
 
The surge in demand for minor to medium improvements since the start of the pandemic is striking. People are repairing or replacing their windows and doors in hopes of letting in more natural light, enhancing curb appeal, and improving energy efficiency. Subsequently, window and door fabricators and contractors have been flooded with service calls that need tending to as soon as possible.
Reasons behind more window and door upgrades
Energy savings
Windows and doors that aren't properly insulated dramatically increase the cost of heating and cooling one's home. According to the U.S. Department of Energy, 25% – 30% of the energy we use for heating or cooling our homes is either gained or lost through our windows. Saving money on energy costs has become more of a priority during unprecedented times, even for the non-energy-efficient conscious person.
 
Comfort
Spending more time at home has encouraged many people to make their personal spaces more comfortable and enjoyable. The "home office," which was virtually unheard of before the coronavirus is now the new normal. Window and door remodeling is a quick fix that can make all the difference by improving views of the outside and giving the home a modern feel.
 
A recent survey of 1500 people across Canada shows how Canadians are renovating for various reasons. They have more time on their hands, they want to accommodate their living spaces due to more hours spent indoors and to increase their home's value.
Benefits of a work order management platform for window and door companies
Having to manage work orders from start to finish, in a timely manner is a huge pain point for many service companies. With the recent increase in service call volumes, window and door repair experts need more efficient ways to process, schedule and track work order requests until job completion. They also need to keep tabs on job history, and they want to manage it all through a single dashboard with just a couple of clicks.
 
The time between the moment a call is received to when the work is assigned or scheduled is important. A field service management platform streamlines all the interactions between in-house technicians and subcontractors so that response times decrease, and customer satisfaction rates increase.
 
Determining the priority of assignments isn't always the easiest task for a manager either. Done properly with field service management software, work requests can be prioritized in terms of urgency – with emergency repairs scheduled first, and regular maintenance jobs planned for later. Moreover, they can be tailored for different technician skill sets. Competencies in the window and door repair world can vary, and the software enables dispatchers to match the right job with the right skillset at the touch of a button.
Automated data collection solution for increased efficiency and quality of services
Window and door projects are rarely ever the same. With the multitude of shapes, sizes, and styles out there, service companies need a unified place to collect all the data required to complete a job. A field service management software platform allows information on window measurements, for example to be stored and accessed by project managers, installers, and service technicians.
Added value of automated data collection for various roles within a window company
Project managers
Project managers that are tasked to make site visits and take appropriate measurements to validate the feasibility of the installation will need to generate a report with all information collected that is eventually sent to a contractor to make necessary repairs or modifications.
 
Installers
An installer will need to access detailed installation instructions and use forms to create compliance work reports.
 
After-sales service technicians
Service technicians will involve themselves at the end of a job that is not fully complete or when service calls come in. They need to be able to view pertinent information relating to the work order such as location details, what the job entails, tools needed and window and door repair history.
Tracking and managing jobs made easy with field service management software
As a window and door fabricator or contractor, you might be reexamining your business operations to utilize technology to substitute multiple in-person visits and enable more transparency between your company and its customers. After all, you want to provide customers with successful renovations window and door installs from start to finish.
 
Praxedo field service software enables you to rid yourself from paper processes and dispatch work electronically. This maximizes the number of jobs you typically schedule per workday, yielding more contracts per month, ultimately boosting revenue.
 
When you digitize work orders, human error is no longer a problem. Dispatchers can use drag and drop features for work order processing, maps, and field staff schedules. Field data is collected and viewed in real-time and can be easily integrated with any third-party information system. Everything is automated, bringing several benefits to service companies in window and door repair and installation.
Increased responsiveness
Productivity gains
Money saved
Improved service quality
Shorter invoicing times
Quick and easy integration to existing software systems
Home improvements will continue beyond COVID-19
According to a recent RE/MAX 2021 Renovation Investment report, the Canadian housing market was greatly affected by recent events. More than half of Canadians have renovated their homes last year (2020) and 49% of them prefer to contract out most or all their projects to contractors.
 
In an uncertain economy, people are finding ways to increase their home's value without having to move their belongings and families elsewhere. These renovation trends will only continue after all of this is over. Window and door fabricators and contractors today really need to provide services with the best standards, and field service management software can help them manage it all flawlessly every time.