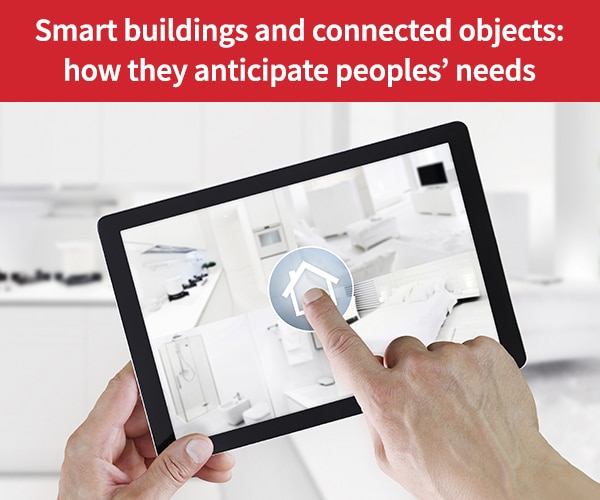 Optimization
Maintenance
Internet of Things
IoT
Technology
Optimisation
Smart buildings, connected objects and maintenance: when buildings anticipate needs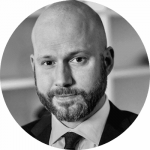 Kieran Le Peron
From buildings to connected homes, there are ever-more advanced "smart" solutions to choose from. There are enough options to ensure intelligent infrastructure management that meets almost any end-user expectations.   To get to the bottom of the development prospects of this still-emerging market, the industry ecosystem, Construction Tech® completed a study on smart homes and smart buildings with 12 leading experts from different professions.
Infrastructure and use cases are the foundation for smart buildings and smart homes
It's not easy to determine the line between the concepts of smart homes and smart buildings. People working in construction, energy, marketing, connected solutions and other professions all have their own perspectives. With its multidisciplinary committee of experts, Construction Tech® brings a unique vision of what "smart" is.   Whether you're looking at the topic in terms of automation, energy, resource management, remote security control or another viewpoint, each aspect of the overall functionality has its own use case. This fundamental idea is put into practice with infrastructures that are designed to work with numerous intelligent devices.   For the specialists participating in the study, the definition isn't limited to connected objects in buildings. It's the type of infrastructure and the different uses cases the infrastructure supports that determine the nature of the smart home or building. The building becomes "smart" when it is outfitted with the data networks and equipment required to deliver concrete use cases.
Smart buildings are an emerging market with significant potential
Smart infrastructure is crucial to effectively deliver the ever-increasing number of use cases. The Construction Tech® study highlights that only a small percentage of residential and other building types currently have a building management system (BMS).   As a result, the smart building market has high potential and is rich in opportunities. It's no wonder solution developers are working so hard to bring smart home capabilities to new developments. Pioneers in this area, such as French companies Nexity and Bouygues Real Estate, aim to build only connected homes from 2021.   Yet, even major use cases don't fall within the scope of mass adoption. Standards, technology and societal obstacles are still blocking full development of "smart". According to the experts participating in the study, smart solutions will gain more ground if different professions work together to simplify installation and accelerate maintenance. This optimistic vision relies on promoters' strategies to give smart homes a boost and on the growth of the smart speaker market.
Voice control and big tech are driving the "smart" market
Among the various developments that are likely to spur the growth of smart homes, voice control is shaping up to be a more than promising innovation. Driven by Google, Apple, Facebook and Amazon, the market could well take on a whole new dimension under the impetus of the tech giants. The Construction Tech® ecosystem study takes into account the role of these major digital players in the development of "smart" and considers three possibilities. These scenarios will irreversibly impact the various players in the building industry.   Recognizing the marketing power of digital giants, experts are unanimous on the idea that the "smart" market will accelerate. Additionally, things like rental equipment software will continue to grow in importance. Advertising investments in voice control technologies will benefit the entire infrastructure and connected objects industry.   Their positioning will have a stimulating effect on the smart home and smart building markets. As a result, various barriers will disappear in favor of increased growth for the general public.   In addition to the actions of the digital giants, governments are also in favor of energy initiatives to promote development of smart infrastructure and equipment through smart speakers. This is proving to be an ideal driver to take the smart home and smart building markets toward true expansion.
Connected equipment and sensors benefit service companies and their customers
Furthermore, in the near future, all buildings will be equipped with sensors that support real-time monitoring and can even anticipate equipment failures. Gone are the days where the boiler breaks down in February when it's snowing. From now on, this type of equipment will become more and more connected, with sensors that are linked to artificial intelligence algorithms that can analyze the data transmitted by sensors to detect the potential for failures before they occur.   With these advances, maintenance will be greatly optimized for service companies and their customers. In the era of connected objects, service companies will be able to send technicians to only those service calls where they can truly add value. And customers will no longer have to suffer from the nuisances created by elevator failures, temperamental boilers or automatic doors that won't open. They'll be far more satisfied as building occupants, whether the building is their home or place of work.   While these scenarios may sound like science fiction, these capabilities are already available in many buildings that were recently constructed or are under construction. And they're only the beginnings of a fundamental movement that's about to affect the industry as a whole in the years to come.   Through its study, Construction Tech® also sheds light on and provides crucial information on this emerging market. Resources available include case studies, perspectives and opportunities, and a white paper on the role of end users in getting the market off the ground.