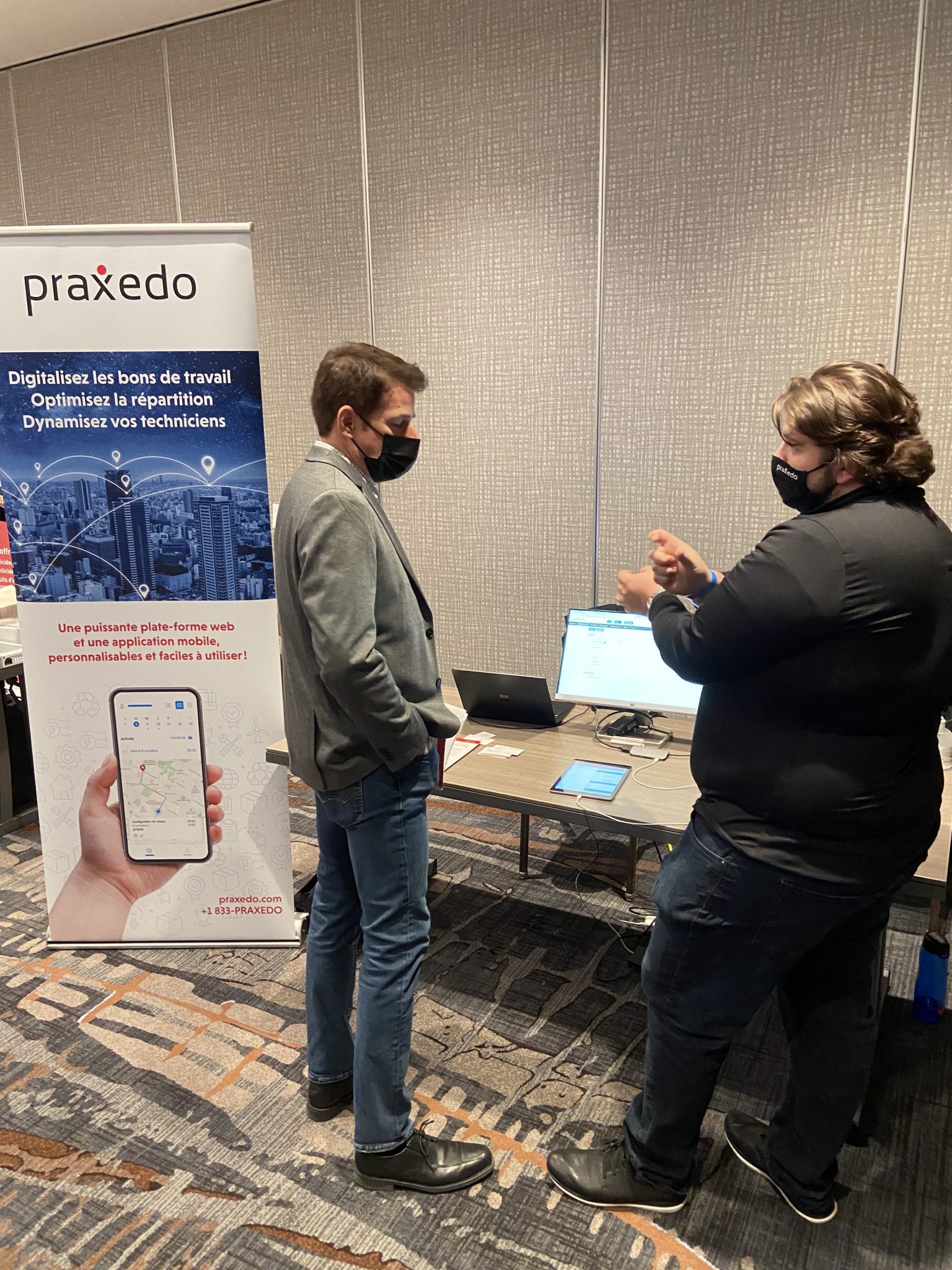 Highlights from the 2021 AQGP Conference for Pest Control Professionals
Members of the AQGP (Association Québécoise de la Gestion Parasitaire) or Pest Management Association of Quebec were thrilled to get to meet in-person once again, after last year's event cancellation due to the coronavirus.
 
Last week, their annual conference was held at the Sheraton Laval in Montreal, Quebec, Canada, where a significant number of pest management entrepreneurs and technicians gathered to discuss the opportunities and challenges of a constantly evolving industry. Praxedo was delighted to take part and network with these professionals that specialize in extermination products and services that help eliminate pest problems across the province of Quebec.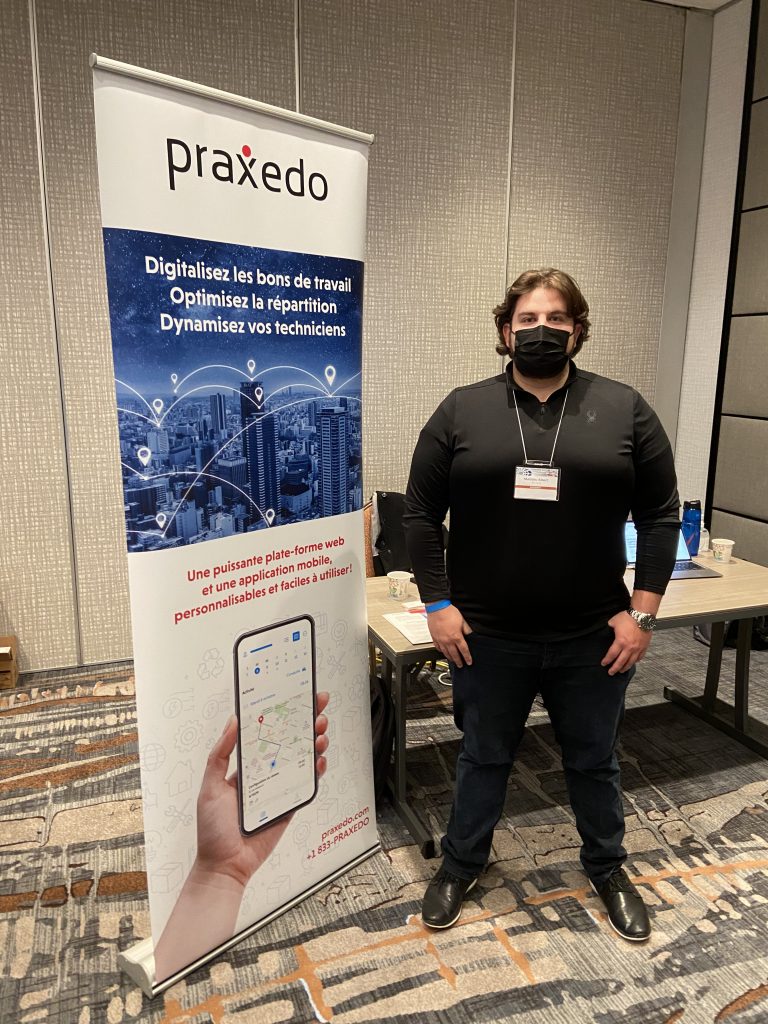 Pest control professionals – whether it be in the commercial, industrial or residential sectors – are always out in the field executing inspections, mapping out extermination plans and installing traps. They provide a variety of tasks that involve recurring control visits and must respond to emergency calls in the event of an infestation.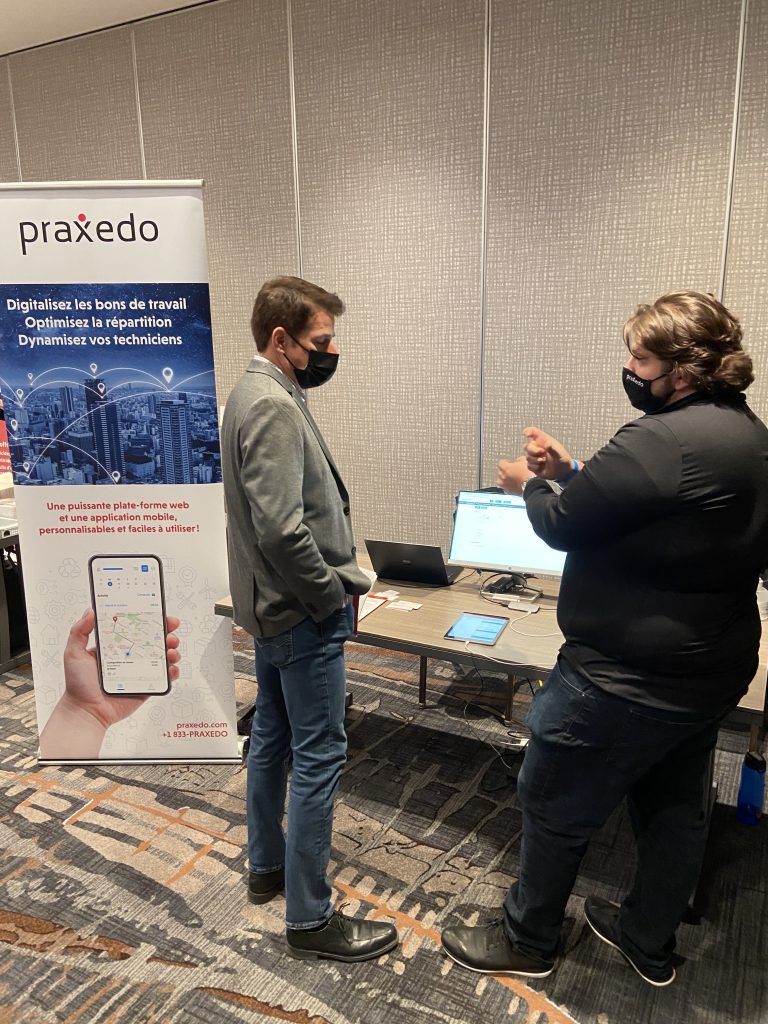 Many contractors in this industry are still working with paper-based processes, slowing down their business. This is where Praxedo comes in. Our experts were able to explain how pest control companies can greatly improve their operations and service quality with software.
Another topic addressed by our team, during the conference was:
How meeting new regulatory requirements has gotten more difficult to manage. For example, starting January 1st, 2022, the city of Montreal will require pest control service companies to submit a record of all pesticides, rodenticides, etc. used during customer visits at the end of each year. However, Field Service Management software makes data collection easier with the use of electronic forms. Annual reports with critical information can be generated with just a few clicks.
On Day 1, Nicolas Eparvier, our Managing Director for Canada took the stage to describe the advantages of digitization in areas such as dispatch management and technician productivity. He illustrated how transparent communication among managers, dispatchers and technicians on the road can be facilitated when workflows are streamlined and employees have access to mobile technologies. 
 


 
We look forward to many more events with the AQGP in the near future. If you'd like to see a demo of our solution and learn how to digitize and manage all your work orders in one place, contact us. We're happy to help.