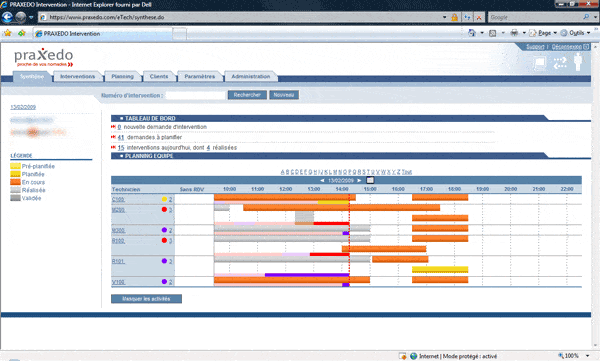 Managing operations on PDAs: a new function available on Praxedo
Paris, 20 January 2009.
Praxedo announces the creation of a new operations management function that allows field workers to enter data on their activities throughout the course of the working day (start of day, start of operation, end of operation).
This function allows users of Praxedo's web application to monitor the progress of their activities in the field in real time.