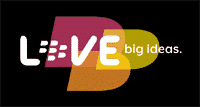 Praxedo exhibiting at the BlackBerry Innovation Forum
As part of its international expansion, Praxedo will exhibit at the Blackberry Innovation Forum events that will soon take place in France, Benelux and Germany:
– 12 October 2010 in Paris
– 10 November 2010 in Amsterdam
– 22 and 23 November 2010 in Berlin
Take advantage of this opportunity to meet our mobility experts, share your mobility needs with them, and gain more insights into the suite of solutions offered by Praxedo.
The Praxedo team will show you how the Praxedo Mobile solution can help you more efficiently manage your mobile workers in real time and rapidly retrieve work order summaries. The team will also demonstrate why Praxedo Mobile can improve your quality of service and customer satisfaction.