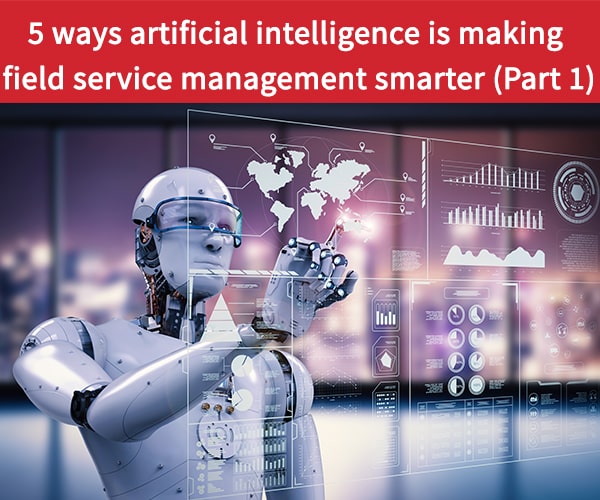 Field Service Management
Analytics
Work Order Management
Internet of Things
Work orders
Technology
5 ways artificial intelligence is making field service management smarter (Part 1)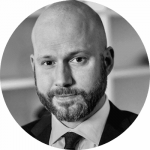 Kieran Le Peron
US-based market research firm Forrester is predicting that investments in artificial intelligence (AI) technologies will grow by a staggering 300 percent annually. While AI is expected to grow in some industries, you may be surprised to learn that AI also has important applications in the field service management (FSM) sector.
 
That's because, in their continuing search for operational efficiency, FSM companies are embracing digital transformation and AI technology. This means that paper work orders, manual scheduling tools, as well as file cabinets with service contract records are being replaced by software-based solutions.
 
Indeed, AI enables automation of the work order lifecycle, from scheduling and monitoring field technician status, to customer communications and real-time planning. The result is a smoother and more seamless workflow, greater accuracy, as well as an optimal customer experience.
 
For FSM organizations, AI is particularly relevant for the collection and analysis of data from connected equipment, the sharing of information between equipment, and the scheduling of field technicians.
 
Moreover, because AI algorithms have now been built into turnkey software solutions, service companies get the benefits right out-of-the-box, without having to call on data scientists or invest in costly IT systems development.
 
Here are some ways AI is making a difference in field service management:
1: Optimized route planning
Scheduling field technicians is difficult because it is complex and time-consuming. Many parameters need to be considered: the nature of the work order; the skills/certification required for the job; the availability of spare parts; travel time under variable road conditions; route optimization, and the time needed to complete the work order.
 
Praxedo's SmartScheduler ― a turnkey solution ― uses AI to automate all of these vital scheduling tasks.
 
Automated work order planning
AI can automate all or part of the planning process. By collecting and analyzing data quickly and efficiently, AI saves planners valuable time. Plus, it's as easy to do as clicking one button.
 
Optimized routes in real time
AI can optimize routes in real time in response to emergencies and unforeseen events These might include a technician's absence or delays in traffic. In such cases, the software automatically communicates route changes to field technicians, keeping everyone in the loop. In the near future, it's expected that that route management will be fully automated by AI technologies.
2: Chatbots provide customer support
AI, in the form of chatbots, is also being used by inbound customer call centers. Customer support chatbots converse with callers using natural language. Typically, the chatbot guides the customer through a sequence of pre-recorded questions and answers, in addition to collecting customer- or work order-related information. Machine learning, the underlying AI technology, analyzes and interprets the customer interactions, learning from each one. As a result, the AI system can continuously improve the quality of service provided.
 
Manage work order priorities
At the service organization call center, chatbots can help operators to enter and prioritize work order requests based on a question/answer library built from the organization's work order history. They can quickly and efficiently handle the majority of customer requests, including those that are simple and routine. This allows operators to focus on out-of-the-ordinary and more complex customer service cases.
 
Handle work orders more efficiently
In the case of a routine failure, a chatbot can offer remote assistance so that a technician need not be dispatched to a customer site. This is possible because the chatbot has real-time access to customer and equipment information. When a sensor on the equipment is connected to the information system, the chatbot can access the fault or error reports. As a result, it can diagnose the failure and identify the correct way to resolve it — without requiring a maintenance technician. Customers love remote assistance. Their equipment can be fixed quickly and they're able to get back to business. FSM companies are winners, too. Their field technicians can give more time to more complex work orders.