Field Service Management
Mobile App
Mobile app
Productivity
scheduling software
saas
Combining SaaS and a mobile app has huge advantages for field service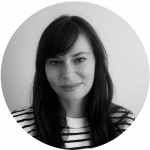 Tania Piunno
To ensure that field service technicians are as responsive and productive as possible, dispatchers must be able to plan the most optimal travel route and schedule for each member of their mobile team. Software as a Service (SaaS) combined with a mobile application, is the most effective way to take field service teams in any industry to new heights.           
Smart scheduling is the key to working smarter
Scheduling software that optimizes technicians' travel routes dramatically simplifies life for your field technicians that service, install and maintain systems and equipment at the customer premises. Using scheduling software facilitates the way in which a technician is dispatched. With just a few clicks, the scheduler can deploy the best technician for the job, taking into account their skill sets (which technician is trained to complete the work?) and location (who is closest to the customer site?). It also allows operational managers to identify what might be lacking within their mobile workforce and how to improve.
Using data to improve business operations
With cloud-based field service management software, such as the solution offered by Praxedo, you can analyze route data to optimize every aspect of your business. Dispatchers can use a dashboard to view:
The number, type and location of service calls
Customer contact information
Available technicians and their skill sets
The spare parts required to complete the work order
Current technician locations using geolocation technology
Real-time traffic conditions
The configurable software uses this data to constantly calculate and refine optimal schedules for each technician. This improves time management by reducing the number and duration of technician trips. It also helps to maximize the number of billable hours by anticipating peak activity times and increasing productivity levels to match. Your teams can spend less time in their vehicles and more time focusing on the quality of service they provide without worrying about travel logistics.
Getting real-time visibility
Staff back at the service center can follow the status of work orders on a map as technicians update their status from the field. The collection of data related to key business performance indicators such as response time, technician punctuality and first-time fix rate are more accurately managed by operations.
Perfect dispatching
Cloud-based software that incorporates artificial intelligence (AI) algorithms is the ideal tool to help dispatchers plan technician routes. With more intelligent scheduling capabilities, dispatchers save loads of time and can consider the effects of customer/technician constraints on daily schedules.
Increasing responsiveness and empowering technicians
Employees with state-of-the-art work order management tools that provide them with all of the information they need perform better in their jobs, are naturally more productive. They can keep track of schedule changes, including emergencies and unexpected events, in real time to improve their responsiveness. They can contact the main office easily if they encounter a problem or have a question. And, they can communicate with dispatchers when they need extra support in the field.
Managing remote teams is one of the main challenges for service companies. With SaaS software, you're in a better position to build strong relationships with your employees by providing:
The proper mobile tools to make their lives easier,
Personalized attention to each technician,
Always open communication channels,
Optimal responsiveness from dispatchers.
A mobile app increases productivity and saves you money
When you can closely track technician activities in real time, you can dramatically increase responsiveness. For example, the dispatcher can react instantly when a technician is unable to make a service call by identifying the closest available technician as a replacement. The ability to send the right technician to the right job at the right time automatically improves performance.
According to Aberdeen, leading service companies are reaping the benefits of optimizing their services by:
Improving mobile employee retention by 17%
Increasing customer satisfaction by 19%
Increasing productivity by 27%
Time is money. But, the time saved with optimized technician schedules also reduces:
Vehicle maintenance
Fuel costs
The number of return trips between the service center and customer sites thanks to guided travel and better spare parts management
The number of stress-related car accidents while on the road
These benefits reduce operating costs at all levels, including savings on paper and equipment with the move to digitized processes.
How all of this improves customer satisfaction
The most important benefit of using a good scheduling software solution is its effect on customer relationships. The agility a company acquires with automation tools directly impacts the quality of service it can offer its clients. For example, a technician who is able to view key information pertaining to their schedule, can ensure they arrive on time. The customer that receives status updates automatically or the work order report confirming job completion is more satisfied with the service.
The ability to successfully plan technician routes depends largely on the SaaS field service management solution the company chooses to deploy. A best-of-breed FSM solution helps service companies keep what already works by connecting to third-party systems seamlessly. Given the complexity of field service and understanding that not all organizations are the same, integrating a best-of-breed software like Praxedo to your company's existing information systems makes sense.
With the above capabilities, the software becomes an indispensable tool for technicians, dispatchers, service managers and customers alike. Building a trusted relationship with a customer not only increases their loyalty, but also helps the company gain more clients through word of mouth.