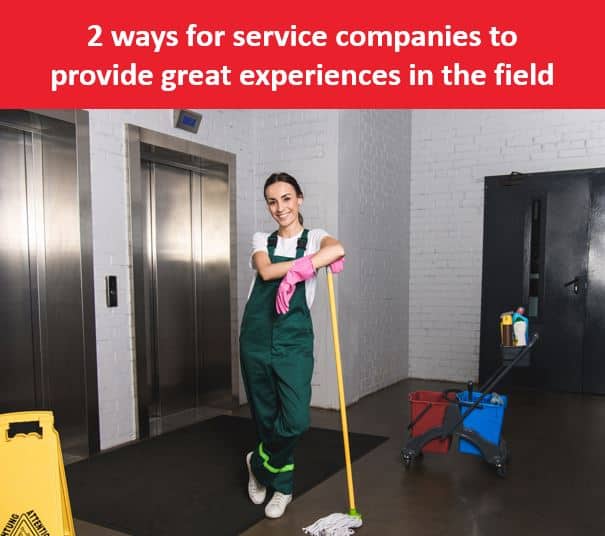 Customer Satisfaction
customer experience
Field Service Software
How to deliver the best experiences in the field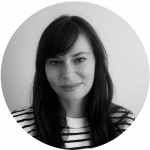 Tania Piunno
Offering a good product or service is not enough to outshine the competition these days, as it once was. Service organizations are expected to deliver exceptional customer outcomes and therefore need to be prepared to solve the most complex problems while navigating the uncertainty of the field service landscape.
In essence, an exceptional service delivery model aims to provide seamless customer interactions from start to finish. One of the most impactful ways to deliver best-in-class experiences every time regardless of industry, is through deep insight into how to meet your customer's needs from the moment they engage with you to the minute they receive the invoice. Being open to suggestions and paying attention to customer feedback can help you identify what works and what needs improvement.
Being able to tackle intricate customer problems means putting your service company in the driver's seat with the help of automation and technological intelligence that assist in gathering and analyzing large amounts of data quickly. Proactive service organizations are leveraging service-focused software for HVAC to optimize scheduling, reduce technician travel time, generate accurate KPIs, and ultimately achieve a higher level of service that gets jobs accomplished the first time around (not the second, or third).
1. Modernize the way you manage your business' operations
For a long time, small to medium sized businesses in the field service industry kept track of jobs using spreadsheets and processed work orders manually without realizing its impact. Not using technology to automate processes slows the company down and negatively affects employee productivity. Today, manual processes (that were once fairly manageable), make simple tasks more complicated, frustrate workers and are prone to error.
Part of the problem with spreadsheets is that the information is vastly disconnected. In a field service sector with many different moving parts, this process simply isn't efficient. Field service software and digitization helps remedy these issues, speed up repetitive, administrative work and lead to significant cost savings at the end of the year.
Take automated scheduling and optimization for example. Software automation leads to a decrease in work order scheduling time and an increase in dispatcher productivity. As a result, technicians in the field who receive the work order information always take the most optimal route possible, saving the company money on billable hours.
Consolidation of data is another plus. It makes the information accessible to everyone quickly and easily and a single source of data aligns all departments – sales, operations, finance, and more. Field service management (FSM) software puts all of the information that is collected in the field in a unified place, available to employees back at the office. When data is consolidated, real-time reporting is effortless and business managers have a record of company-wide KPIs that enable better decision-making. The software allows companies to go 100% paperless, as all the data is stored in the cloud, accessible from any location and always safe from potential disasters such as floods or fires.
2. Provide an easy-to-use mobile tool for field technicians to use
As a business owner, you want to supply your technicians with a dynamic mobile tool to manage their tasks with ease and diminish back and forth communications with the central office. A mobile workforce report by Strategy Analytics explains how tablets being used in business are now more critical than ever. Empowered technicians have a large impact on how your company is perceived by customers. A happy, helpful employee translates to a reliable organization, one you want to do future business with. When employees are given the right tools to work faster and communicate better, their will to perform goes up.
Mobile workers need devices that simplify the way they work. Functionality that enables them to deliver more with less also helps businesses remain competitive. In addition to more obvious benefits like a reduction in wasted time and faster invoicing, mobility in the field provides more positive customer experiences. For example, cross selling becomes more realistic when technicians have insightful information at the palm of their hands. Additionally, last minute schedule changes can easily be carried out when alerts are sent directly to the technician in question.
An ideal field service software solution includes the following features:
Trouble-free work order creation
Urgent service calls and emergency repairs occur often throughout the day. While out on the road, a technician will absolutely need a mobile app to assign themselves to a new work order or complete an existing one.
Work orders provide all information pertinent to a particular job – the skilled technician working on it, the scope of the operation, parts being used, and what to expect onsite. Once upon a time, all of this data was tracked on paper which was often lost, misplaced, cumbersome and inaccurate. However, with field service management software, dispatchers at the office, technicians on the road, and service managers alike can view details related to customer work orders, both past and present.
Easy access to customer history
Expensive, critical investments such as medical and refrigeration equipment need regular maintenance and repair. Technicians require access to the history of this equipment to better understand past work order details and accurately diagnose a potential malfunction.
Technicians that show up to the customer premises fully prepared, knowing about the work previously performed on a piece of equipment instantly boosts your credibility as a field service organization.
Additional functionality to empower the mobile workforce
As a service organization, you want to equip your technicians with mobile apps that simplify their jobs.
GPS tracking is essential to arrive on time, every time.
A camera allows techs to attach photos to a work order as proof of the job at hand.
Online/offline mode enables data entry regardless of whether they have internet connectivity or not. For example, an elevator mechanic working underground may need to enter data while his/her device is offline. Information is automatically synched once a connection is reached.
Customer signatures that can be acquired digitally at the end of a service call directly on the mobile device increases client loyalty.
Automated notifications are useful when sent to customers as a field technician changes the status of a job, to consistently keep them in the loop.