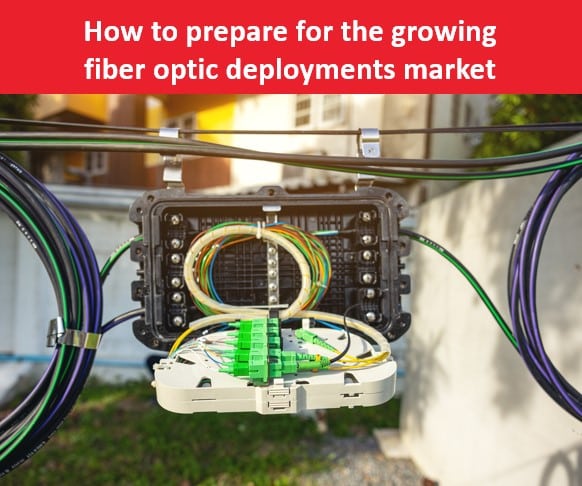 Field Service Management
Work Order Management
telecommunications
fiber deployments
Fiber deployments: How service companies can prepare for this growing market opportunity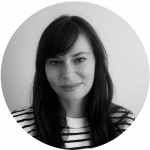 Tania Piunno
For a long time in the United States, last-mile fiber optic deployment has been tough to make happen due to a number of constraints. However, that pattern is changing due to recent infrastructure legislation across the country.
Fiber deployments grew fast in 2022
A recent article in Telecompetitor points out:
"Fiber providers passed 7.9 million additional homes in the U.S. in 2022—the highest annual deployment ever, even with challenges in materials supply chain and labor availability, according to a fiber deployment report from the Fiber Broadband Association."
Field service organizations, both in-house within large organizations and independent as service providers, need to get ready for heightened demands from the market. Choosing the right fiber network deployment software is a crucial step that your organization needs to take.
Here's a look into why economic circumstances are changing and how to choose the right software to adapt.
The economics of last-mile fiber optic deployment are moving in the right direction
Last-mile fiber optic deployment is a key priority of the Biden-Harris Administration, which is looking to modernize infrastructure for more Americans. There's a lot of positive economic opportunity ahead for telecommunications companies, utilities providers, and field service providers.
"The purpose of funding middle mile infrastructure is to reduce the cost of connecting unserved and underserved locations to the backbone of the Internet, and to promote broadband network resiliency by creating alternative network connection paths," explains a summary of the announcement from the Potomac Law Group in Maryland.
As a result, new programs are being announced regularly, such as this Capital Projects Fund which will connect 170,000 homes and businesses to affordable, high-speed internet.
As an example, Illinois is set to receive "$253.7 million for broadband infrastructure, which the state estimates will connect 87,163 households and businesses – representing approximately 25% of locations still lacking high-speed internet access. Illinois' award will fund the Connect Illinois Broadband Grant Program (CIBG), a competitive grant program designed to deploy high speed internet service to areas lacking access to at least 100/20 Mbps wireline service," according to the U.S. Department of the Treasury.
"The CIBG Program will prioritize projects that demonstrate community support, deploy fiber-optic infrastructure, provide affordable service and adoption assistance."
The hope, with this infrastructure, is to connect more Americans to educational opportunities and career prospects.
There's a lot of economic opportunity ahead. Telecom field service management organizations may struggle to scale up quickly enough, and digitizing work orders and streamlining processes with automation is helping them navigate it.
The practical challenges of last-mile fiber optic deployment
The work is hard, and there aren't enough people to do it.
Last-mile fiber optic deployments are known to be some of the most challenging projects to complete. As a result, many communities in the United States lack broadband access as of 2023.
"The challenge of rural broadband availability is obvious," explains a research report from Deloitte. "Rural areas often don't have enough potential subscribers to encourage ISPs to make the investments needed to serve them and may feature challenging terrain and weather conditions as well."
Last mile fiber optic is expensive, hard work. But the practical needs are strong.
"At the local level, there's a growing focus on digital inclusion, not just availability," explains Deloitte. "The city of Philadelphia, for example, knew that roughly a fourth of its population lacked adequate access to the internet. When the pandemic struck, families had to transition to work from home and remote learning for their children. Many had challenges with poor connectivity or simply didn't own computers or smartphones."
Field service organizations are in the role of getting high-speed internet to more people. Teams need to adapt to manage added pressures.
The importance of best-of-breed field service management software
Facing increasing demands from constituents, there's a need for field service companies to operate with a higher degree of efficiency and productivity. That's where best of breed field service technology enters the equation.
The term 'Best-of-Breed' refers to the top software in a particular category. You can think of 'Best-of-Breed' as the opposite of an 'all-in-one' system. The technology won't do everything for you — but what it can do, it does well.
We've written before on the Praxedo blog that to navigate our time of change, telco field teams will rely upon field service management software to manage growing workloads, improve communication, and automate inefficient processes.
Praxedo is considered to be a best-of-breed field service management platform because of this unique situational positioning. Our software helps field service teams simplify the competing requests of their work days.
Beyond supporting operations on the ground, data from a solution like Praxedo makes it easier for executive teams leaders to better manage their resources, particularly when it comes to optimally managing budgets. And, it integrates with third-party information systems so you can get the best of everything.
This white paper about Best-of-Breed Software vs ERP Systems will help you learn more about the topic of choosing the right technology platform for your business.
Features that enhance productivity in the field
In the field, it's important to make sure that technicians stay focused, with minimal disruptions.
Your field service management software should have the following traits:
1. Mobile-first.
Mobile interfaces are known to be intuitive and fit into existing work routines that often include being outdoors where temperatures and environments can change rapidly. These interfaces should complement rather than distract from operations taking place. Online/offline functionality should enable the technician to input data even with no internet.
2. Tailored to your industry.
Every job scenario has its own unique needs, especially in telecom field service management. Best-of-breed software will conform to your organization's workflows rather than your organization needing to conform to the software. Configuring work order forms so technicians are guided to upload only information that is absolutely necessary is an example of tailoring it to work the way you need it to.
3. Integrations-ready.
Best-of-breed software needs to work together with the rest of your technology systems to deliver optimal solutions. For instance, Praxedo integrates with Sage, Intuit QuickBooks, Salesforce, and Microsoft Dynamics 365 Business Central, to name a few.
4. Optimized scheduling.
With so much to do in telecommunications, it can be a challenge for field service technicians to manage their days, optimize their routes, and manage their long to-do lists. Praxedo makes it easier for teams to manage scheduling in a way that brings dispatch and field techs (internal and subcontractors) in alignment.
5. Detailed work order histories.
When field teams are on-site, efficiency is critical. You should have to ability to access detailed work order history. With this "paper" trail that is in fact electronic, field technicians can make more effective decisions.
Preparing for fiber optic deployments
The idea is for technology to help human minds perform better. Field service management software will help people work together better within an organization — for instance, executives, management, dispatch, and field teams can all develop the same view around organizational performance. Fiber optic deployments get done faster, and telecommunications technicians management is more efficient, as a result.
One of the most effective ways to choose the right technology is to start test driving it. If you come across solutions that you think may be helpful, it's a good idea to see how it works for yourself and your organization.
If you'd like to learn more about Praxedo, you can sign up for a demo here.