Field Service Management
Mobile App
infrastructure law
How field service software is supporting the Bipartisan Infrastructure Law in America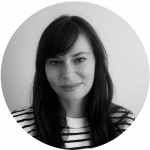 Tania Piunno
The Biden-Harris Administration has implemented a plan to lower costs and build a better future for Americans across the country. They've recently announced their commitment to modernize aging infrastructure in areas including transportation, energy, water, and telecommunications – called the Bipartisan Infrastructure Law – with a budget of over $110 billion.
The Bipartisan Infrastructure Law's investment is the largest bill addressing pollution, energy transmission, and broadband deployments in American history.     
Major advancements in high-speed internet access
The expansion of broadband deployments for high-speed internet to remote, low-income areas, promises lower service costs so more people can stay connected, and telecommunication service providers are helping achieve this. But the pressure on them to deploy miles of fiber to reach those homes and get it done in a short time frame, is high.
Telecommunications service providers are stretching their fiber-to-the-home (FTTH) footprint to help more Americans get access to high-speed internet, however the job is big and comes with a few challenges like making rural fiber deployments a reality.
Many people can't afford high-speed internet
As of last year, a report reveals nearly 1 in 4 US households still don't have internet. That equals roughly 27.6 million households across the country. The problem is due to the high costs associated with internet subscriptions. Many rural populations, especially in the southern states, can't afford it.
Connectivity helps support remote learning, working and helps drive us toward a more sustainable economy. The legislation hopes to bridge the digital divide.
FTTH and its benefits
FTTH is the installation of optical fiber that transmits data to people's homes and businesses using light signals. This newer technology delivers higher internet speeds over longer distances. FTTH is said to be 20 to 100 times faster than the traditional cable modem connection.
The fiber optic cable market has grown exponentially in recent years and President Biden's Bipartisan Infrastructure Law is a major contributing factor. The law outlines the $65 billion to be applied toward the deployment of broadband infrastructure including fiber optic installations.
Fiber service companies are gearing up for busy times in the years ahead, with major telcos like Verizon and AT&T leading the trend.
Fiber technicians are in high demand and their job outlook is promising. With the right mobile tools, these field technicians are building the foundation for faster, more resilient networks.
Fiber-connected homes need skilled technicians
Today, fiber technicians play a key role in the telecommunications industry. A large part of their job includes being responsible for installing and maintaining fiber optic cables indoor and outdoor people's homes and businesses, but they do a lot more than that. They deal with electrical components, need technical knowledge, and use their interpersonal capabilities to provide great customer experiences.
Mobile tools are essential for fiber deployments
In order to do their jobs efficiently, fiber technicians need mobile tools that guide them through every service call from the moment they arrive onsite to the moment the customer receives the electronic report.
A field service management software with a user-friendly mobile app can help them better diagnose problems, ensure the right information is captured in the field, and ease communication between team members.
Praxedo provides configurable online forms that make data capture effortless. Electronic forms can be set up to include drop-down menus, additional fields as required, check boxes, etc. – all making life easier for the technician in the field.
Fiber technicians may even experience moments without a cell signal. Praxedo's mobile app comes with an online/offline function that ensures the technician is always connected, even in remote areas. Once they are back in range, the information they entered while offline synchs instantly.
Improving responsiveness to satisfy customers
Technicians in telecommunications need field service software to get them to their destinations in the most efficient way possible. Software can help optimize the routes they take to avoid traffic jams. Additionally, advanced scheduling functionality determines which field technician is best fit for the job at hand based on skillset, availability, and travel time.
Praxedo's SmartScheduler takes it up a notch using an algorithm-based tool to optimize routes by analyzing the distance between job sites. Considering operating constraints, its capabilities can determine the best possible route in a couple of clicks.
Technicians that install and maintain fiber networks require specific documentation on them at all times. When information such as instruction manuals, job history, and safety regulations are accessible through their mobile devices, technicians show up more prepared.
In equipping mobile teams with powerful, cloud-based software tools, service managers in telecommunications are improving responsiveness and increasing the likelihood of their customers' needs being met.
Best-of-breed software is the way to go
For a fiber service company looking to improve the customer experience, specialized software that focuses on field service management and does it well, is a good place to start. Reaping the benefits of fully automated operations can be achieved when the software has granular expertise in areas such as work order management, scheduling, dispatch, and inventory tracking.
Although an all-in-one solution has other advantages, best-of-breed technology provides process orchestration that goes deeper. Integration capabilities that allow the company to virtually "plug in" the solution and keep current processes in place makes it more resilient and adaptable to change.
Building a resilient infrastructure
As we move into the future, communities need to focus on resiliency. Infrastructure needs to be built to resist extreme temperatures, advancements in technology, consumer demand, and societal changes. For example, the transition to a work-from-home environment caused by the pandemic happened almost overnight.
Fiber-connected societies are crucial for abrupt changes like remote working. According to the Fiber Council Global Alliance, a fiber broadband network is the best way to keep up with major spikes in demand, like the one experienced worldwide over the past couple years.
Upgrading to fiber-optic internet offers a more reliable connection and a practically "future-proof" network for all Americans, country-wide. 
Fiber service organizations have a lot of work ahead of them; however, it will be well worth it. The work involves everything from constructing fiber networks underground, to connecting them to people's homes and maintaining the fiber cables afterward. Field service software is specifically helping support last-mile connections and maintenance jobs, as they require more flexibility and involve customer-facing activities.
If you're looking for more information on how field service management software can help telecommunication service providers, download our ebook here.