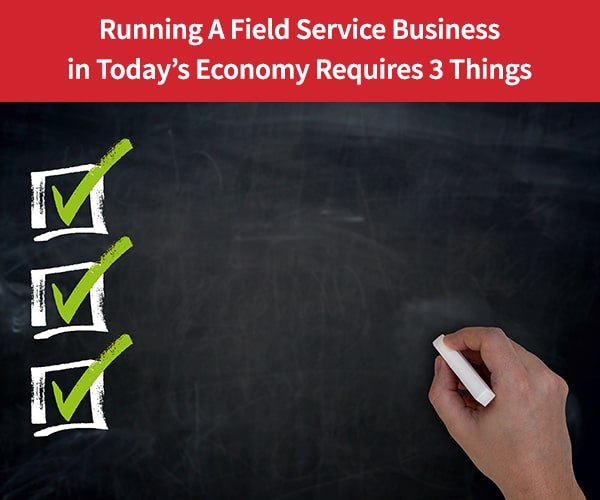 Software
Work Order Management
The 3 Things You Should be Doing if You're a Field Service Company.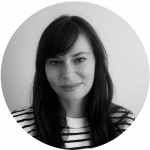 Tania Piunno
Saying technology has evolved is an understatement. It has become an integral part of our daily lives and will only continue to improve with time. It is meant to solve problems by facilitating the way we communicate, saving us time and making our everyday lives easier. An article in Forbes describes how particularly in business, digital methods have replaced almost any other form of communication, and for good reason. Software technologies have essentially transformed the way businesses function for the better.
 
For field service companies, HVAC dispatching software helps improve their productivity and operational efficiency. Hence why many companies that consist of two or more technicians on the road have already moved away from paper documents and fully embraced the streamlined, digital approach to managing their field activities. They've learned the disadvantages of using paper documents that easily get lost, the hard way.
 
The slowness of it all is persistent, and digitizing time-consuming manual processes has long been known to increase a business' efficiency. The companies that have made the switch realized that there are in fact ways to streamline business processes so that everything is tracked, and nothing is ever overlooked. The goal of field service software is to help companies maximize workforce productivity by tracking hours worked, enabling technicians to complete tasks faster, and making scheduling jobs easier all while reducing operating costs.
 
3 things helping field service managers get a better handle on how they run their businesses are:
1. Getting rid of paper processes
For many years, small business owners have used paper to document appointments, various operations, invoices and even the quality of their services. Some still practice this today. Business owners are sometimes driven by habit, but that mindset is also what could be holding them back. In today's world, paper isn't the safest way to maintain documents and only wastes precious time that can be spent more wisely.
 
Today's business is too fast paced for paper
Technology has made it so much easier to share business information virtually. Rather than having to manage and store paper in physical files that require space and organization, digital documents ensure that confidential information is shared safely and efficiently. Data that is captured digitally can be traced indefinitely in comparison to paper documentation that can be destroyed by theft, fire, or a flood. It also allows better collaboration and transparency among managers, dispatchers, and technicians on the road.
 
This may sound cliché, but time is money and companies that go digital spend less time looking for a file. Iron Mountain published an infographic that states how employees can spend up to a whopping 40% of their work day looking for misplaced paper documents. Today's field service companies with multiple requests coming in and a lot of different pieces to manage, really don't have time to spend looking for missing paperwork. That 40% could be otherwise spent looking for new business.
 
The ROI of going paperless
Making the switch can save businesses thousands of dollars a year. One example shows how a human resources department in a large corporation streamlined their workflows to automate vacation requests. The reduced time spent on manual entry ultimately produced significant savings for the company at the end of the year.
2. Empowering your technicians with a mobile app
Technicians need productivity tools that ease their service delivery processes to be able to provide superior customer experiences. Mobile applications grant technicians the flexibility to access and create work orders as well as collect data while out in the field. Viewing all pertinent information about the job at the palm of their hands makes fulfilling the request easier.
Some of the key features enabling technicians to complete jobs faster include offline functionality, GPS and image sharing. Offline capabilities are valuable in the event of no WiFi connection available, which is customary in remote locations. GPS-enabled devices allow field personnel to reach the customer premises without delay. And, if equipment needs repair or maintenance, photos capture more precise information regarding the issue at hand.
 
The benefits of cloud-based technologies
In this fast-paced world, it is important to utilize the cloud to give users access to information on any device – laptops, smartphones, tablets, etc. In the field service industry, technicians need the same access to work order details as the dispatchers coordinating their activities. This level of synchronization can only be achieved through cloud-based technologies.
3. Automating everything
Innovation is the key to a successful field service business. Today, not switching to plumbing business software to help automate field operations only leaves you behind the competition. In fact, key findings from an AIIM org report reveal that 75% of companies see automation as "important" or "very important" to their business.
 
Integrations with other systems
System integration connects multiple technologies together to create a single, unified network. What you don't want is a bunch of disparate systems that only double your efforts. When you integrate field service management software with your existing IT systems (that are already working well for you), each subsystem benefits from one another, creating a functional unit that provides scalability and high operational efficiency.
Praxedo makes field management a breeze
Praxedo software digitizes all activities from the field to the back office. Its powerful, cloud-based platform specializes in intelligent scheduling and service team dispatch in a wide variety of industries including – HVAC, telecommunications, energy and utilities, plumbing, heavy equipment, land surveying, security, and more.
 
What tends to happen with field service businesses is that they need their mobile teams to be more productive. Praxedo's web-based interface and mobile application help field companies achieve greater efficiency in the management of their operations. And, it is an open platform that interfaces seamlessly with any third-party application. It expands the scope of existing information systems to include all field activities, and is widely used as a tool that is insightful for operations managers, easy for dispatchers and empowering for field personnel.