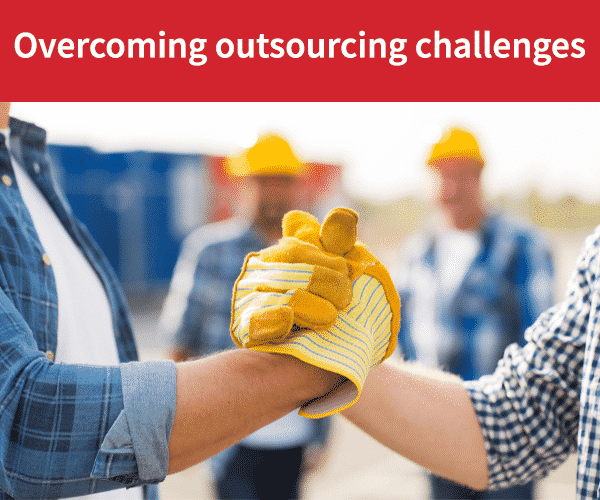 Software
Customer Satisfaction
Outsourcing Management
Work orders
Software
Field Service Management : overcoming outsourcing challenges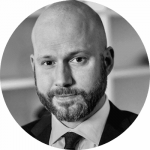 Kieran Le Peron
For most companies, it's too expensive to have internal teams that maintain equipment. Outsourcing these tasks to specialists from an independent service provider or signing a maintenance contract with the equipment vendor is often the best option — especially in situations involving advanced medical equipment that requires very specific expertise.   But today, business models are evolving, and even service companies are outsourcing service tasks to subcontractors.   Outsourcing to external subcontractors gives service companies more agility and new abilities to meet seasonal service requirements, lower costs, and respond to changing customer requirements. With the increasing use of subcontractors, service companies must now manage hybrid service teams comprised of in-house technicians and external subcontractors.
Manage hybrid teams with a single software solution
To create and manage the schedules of both in-house and external technicians, service companies need an advanced service management solution that's enriched with artificial intelligence to enable smart planning based on a wide range of parameters   Some advanced Software as a Service (SaaS) solutions available today — including the Praxedo solution which features a SmartScheduler module — have anticipated the need and offer this type of functionality.  
Adopt advanced field service management software
With advanced field service management software, service companies can:
Optimize technicians' service schedules

Streamline management and distribution of spare parts

Monitor technicians' progress in the field in real time

Give technicians a mobile app to enable all kinds of communications and information exchanges among technicians and with staff back at the office
These capabilities bring numerous benefits, including the ability to:
Quickly and accurately create complex schedules

Adapt technician schedules in real time to match evolving requirements in the field

Monitor the activities of individual technicians in real time

Stay better informed about service progress at each customer site

Create more efficient schedules to increase technician productivity

Improve first-time fix rates by providing technicians with all of the information necessary to perform the required tasks

Improve service quality to deliver a better customer experience
Standardize procedures and quality of service
When external subcontractors have access to the same service management solution as in-house technicians, service companies are in a far better position to standardize procedures and deliver the same level of service to all of its customers. They have the same level of visibility into all service calls and can continuously monitor whether subcontractors are delivering on contractual commitments.   For example, a large French telecom provider equips all of its maintenance and installation subcontractors with the Praxedo solution. As a result, the company can intelligently manage the activities of both in-house technicians and external subcontractors. And its customers can expect the same level of service whether the work is completed by an in-house technician or an external contractor.
Share tasks between in-house and external subcontractors
There are a number of different ways to effectively share tasks among the in-house technicians and external subcontractors on a hybrid service team.  
Allocate service tasks by geographic area
In many cases, the best way to allocate tasks is by geographic area. Assign coverage for some areas to in-house technicians and coverage for other areas to subcontractors. Subcontractors can also be used to cover areas for which you do not currently have in-house staff. For example, if you've just signed an important maintenance contract in an area where you do not yet have in-house staff coverage, you can recruit subcontractors to cover the new area.
Allocate service tasks based on complexity
You can also divide service responsibilities based on the complexity and difficulty of the tasks. Entrust the most challenging service calls to in-house technicians and easier, lower risk service calls to external subcontractors. This division of tasks also help you maintain high levels of internal knowledge and know-how to increase the value your staff can provide to customers.
Allocate service tasks based on volume and timing
If there's a large influx of service requests and internal resources are fully booked, external subcontractors can help you address the higher volume of customer requests within an acceptable time period. This approach can be particularly helpful during major events such as widespread power outages and natural disasters such as storms and floods. It's far better to have subcontractors to call on for assistance than to turn down customer service requests or breach contractual commitments.
Use agility to improve customer experience, service quality
Working with outsourced contractors helps service companies become more agile and flexible to better respond to changing business demands and volumes. It also helps to reduce staffing costs and keep skilled in-house resources focused on the most value-added tasks. Outsourcing can even help service companies retain their best technicians by offering them the most interesting jobs. To realize these benefits, service management companies must adopt tools, such as an effective field service management solution, that allow them to combine management of in-house technicians and external subcontractors.   The goal is to give customers the best possible experience and top-quality service to meet any requirement, anytime.