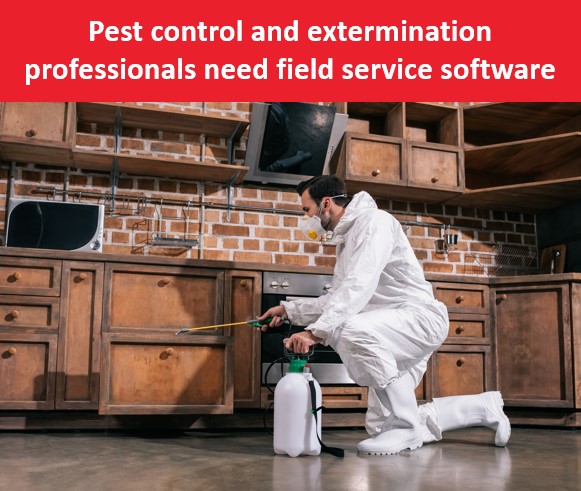 Field Service Management
Mobile App
Logiciel
pest control
Field service software for pest control scheduling services and examination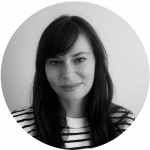 Tania Piunno
Pest infestations can happen to anyone. Families of insects and rodents can get in through the tiniest gaps and when infestations occur, only a professional exterminator can eliminate them. Pest control and extermination professionals use a variety of techniques to tackle the removal of all sorts of pests including termites, snakes, bedbugs, cockroaches, bees, rodents, ants and more.
Technicians will use traps, bait boxes, repellent sprays and fumigation processes that involve specialized chemicals to ward away pests and keep them from reentering. Onsite services range from inspections and diagnostic tests to preventive measures. Technicians in this field must be trained professionals due to the governmentally regulated pesticides used regularly. The service software they use should offer technicians the right mobile tools to efficiently collect data in the field. Work order management must be smooth and simplify the creation and completion of each customer request. In addition, information on customers, work history, etc should be accessible in real time, from anywhere.
The industry has strict regulations involving chemicals
Each state in the United States has its own certification requirements regarding pest control specialists, however exterminators need to undergo training to learn how to handle pesticides and prevent exposure to danger associated with improper cleansing and application practices.
Field teams deliver various services
Site inspections
In inspecting the premises, exterminators can identify where and how the pests got in. They need field service software to document their findings. Only then can they set traps or spray the properties such as condo complexes, restaurants, hospitals, school cafeterias and other public institutions where hygiene is important.
Emergency situations
Often, pest control services are needed suddenly. If a swarm of bees decides to infest someone's home and the situation becomes dangerous, emergency services cannot wait until the following day. It needs to be taken care of as soon as possible. Service teams need a smart scheduling system that allows the dispatcher to quickly identify who is closest to the problem. The technician will receive an alert and can access all the information pertaining to that particular client and situation directly from their mobile phone.
Preventive services
Some clients may need recurring services based on contracts, such as condo associations. Extermination might involve treating several dozen apartments in the same building complex over a week or month. To effectively manage these services, field service management (FSM) software helps coordinate the requests, create and optimize schedules so that a technician is sent at regular intervals and ensure all actions are traceable.
A mobile application is essential
Praxedo offers a solution particularly well-suited. It includes a mobile application that helps technicians improve productivity and the quality of their work. The app guides them while they're on the road, lets them know when their schedule changes and allows them to quickly complete pre-filled work order reports.
Once customers electronically sign the report, it can be sent to them in real time with photos of the completed work attached as supporting material. The right field service software will digitize the end-to-end information flow, from customer request to invoicing.
Information traceability is a key requirement
FSM software also enables information traceability, which is essential in pest control and extermination. The service provider has the complete service history for any given customer on hand. This data allows them to identify statistical trends and metrics that contribute to the success or failure of a particular type of service. With this insight, service providers can deliver higher quality experiences to their customers, assess the profitability of particular services, and ensure pests are eliminated for good.
Technician safety is a top priority
One of the primary reasons service companies in pest control use FSM software is for technician safety. Since they handle toxic chemicals that can easily be inhaled, safety is crucial. Before starting a job, technicians can use their mobile application to confirm the list of regulations to be followed and the use of personal protective equipment such as clothing, gloves, safety shoes, and glasses. This safety checklist reassures technicians that they have all the necessary elements to successfully complete the work without risking their health. As a result, the service provider can considerably improve their quality of service. In an increasingly competitive economic environment, this concept should not be overlooked.
Final thoughts
Managing inspection visits and exterminations that align with industry standards can't be done properly without field service software. Service companies still using spreadsheets to manage their work orders should consider the move to a 100% cloud-based, digital solution to streamline information sharing and operational management. Praxedo has developed a platform designed specifically for the pest control industry with all the features technicians need to complete tasks thoroughly and reliably.