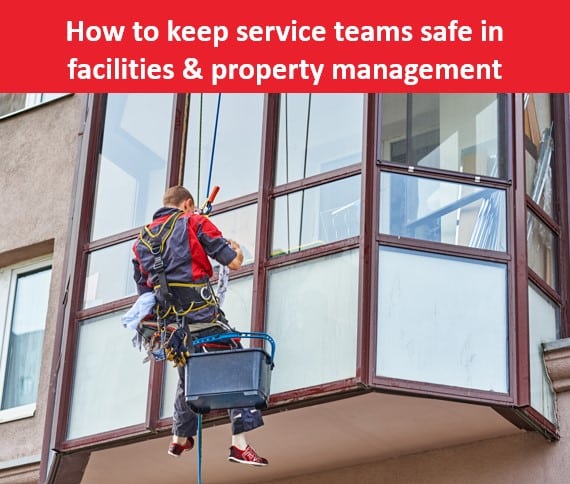 Field Service Management
Maintenance
facility management
property management
Safety reminders for facilities, repair, and property service teams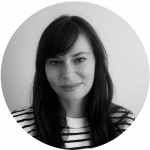 Tania Piunno
Yet another winter is here. As the roads turn icier and temperatures drop, it's a good time to take a moment to safety-check routine operations. With cold weather comes slippery surfaces, blocked off roads, and exposure to elements that can put strain on field teams in facilities and property management who are juggling a lot of responsibilities.
Different types of work orders come in all year round
Even when seasons change, work order requests don't stop. Especially if your services include electrical systems maintenance, security camera services, cleaning, HVAC support, etc., you might even be experiencing a surge in activity.
When there's a lot to do, field technicians are more prone to injury. With jam-packed schedules, it can be tough to coordinate tasks and ensure business operations are running smoothly. Nevertheless, high performance is the expectation, as customers are in need of their critical services.
Important tips to help ensure that everyone stays safe when managing buildings
1. Improve your scheduling and planning processes
Field teams are under pressure to make decisions, quickly, based on a variety of conditions and input. Especially when managing buildings, there's a lot of information for attention-strapped human minds to process at times.
Research has found that task-switching adversely affects productivity due to putting too much load on our brains.
"That switching comes with a biological cost that ends up making us feel tired much more quickly than if we sustain attention on one thing," says Daniel Levitin, professor of behavioral neuroscience at McGill University, in an interview with Quartz.
So how do you get a technician with the right skillset to repair a cracked window on the 4th floor as soon as possible in the middle of a snow storm?
There are a few steps that facilities and property management teams can take to minimize context switching, keep cognitive load low, and optimize the technician's route so they can arrive on time and fully prepared to fix the problem. For instance, the following capabilities are possible within Praxedo's facilities management software:
Automate dispatch functions with advanced scheduling functionality to get a better handle of emergency jobs
Utilize geolocation so the dispatcher knows exactly where technicians are located at all times
Visualize schedules and route optimizations in one view and plan out your team's day ahead of time
Implement automations such as the ability to sync schedules in real-time
Make it easy for technicians to quickly access work order history data on their mobile phones to better prepare for the job at hand
The idea is to help people stay nimble and agile in their thinking. Make it easier for field teams to navigate through their daily responsibilities. The more space people have to pause, the less they are likely to feel rushed, become distracted, or injure themselves. The right scheduling tools can help with that problem.
2. Automate communications with people who need frequent updates
Especially during cold weather seasons, service delays are common. But customers may not have transparency into everything going on — and struggle to recognize how much hard work is happening behind the scenes. For this reason, frustrations, anxiety, and stress may creep into routine communications. After all, people requesting repairs are likely dealing with service interruptions.
One way to keep everyone on the same page, especially regarding details about service requests, is through automated communications. That means proactively advising parties with schedule updates and providing key pieces of information rather than having them operate in a reactive fashion.
For instance, Praxedo uses an advanced configuration system to manage regular maintenance and emergency service requests. Dispatch teams maintain a real-time, synchronized view into operations happening in the field. This data-driven protocol supports the deployment of automated status updates for customers who appreciate being kept in the loop. They can receive notifications via text or email so they know for example that a technician is on the way, or that the work is done.
Moreover, dispatch teams can more effectively share data internally with customer service representatives. With this ability, everyone gets access to the exact information they need — and service teams can stay focused on key tasks at hand.
3. Maintain detailed work order histories with field notes and visual data
During times of high danger risk, it's important to ensure a high degree of coordination between people in the field. Otherwise, inefficiencies may arise due to people needing to do duplicate work, spend more time solving a problem, or wait on answers to critical questions. Spending more time in the field, workers experience higher exposure to risk and the potential for injuries.
One best practice is to increase the depth and detail of the field notes being taken. If you're a Praxedo user, for instance, technology administrators can build configurable forms to work the way they need them to. For almost any type of work order, use the tool to enable technicians to capture an extremely precise level of detail during customer visits. Even add before and after photos of the equipment being serviced.
Managers can receive work order reports in real time rather than having to wait for information. With this workflow in place, work order data reaches the people who need it exactly when the insights are most useful. Rather than duplicating tasks or needing to make guesses on decisions due to incomplete information, historical patterns will be readily available.
4. Ensure that documented safety protocols are easy to access
In cold weather, especially at below-freezing temperatures, there's a heightened risk of power outages, exposure to COVID-19, falling branches, structural damage to buildings, and injuries on the job.
What happens if something goes wrong? Do field teams, dispatch staff, and managers know exactly what to do? Is everyone in a good position to take decisive action, support one another, and mitigate damage?
Organizations know that ongoing safety training and education are musts. But it's easy for people to forget critical information, especially during moments of emergency.
One suggestion is to maintain detailed records of past incidents so that maintenance specialists and managers can easily learn. It may also be advantageous to ensure that policies and procedures are available to access digitally, in real-time.
It's also important to invest in a digital solution like Praxedo that field teams can access while offline. Especially in the event of lost cell service or a power outage, teams need to be able to access policies and emergency support protocols swiftly. Overall, the goal is to ensure that everyone remains in the loop, including when there is no network connectivity.
Check out our white paper to learn more about how to optimize maintenance and renovation by leveraging field service software.