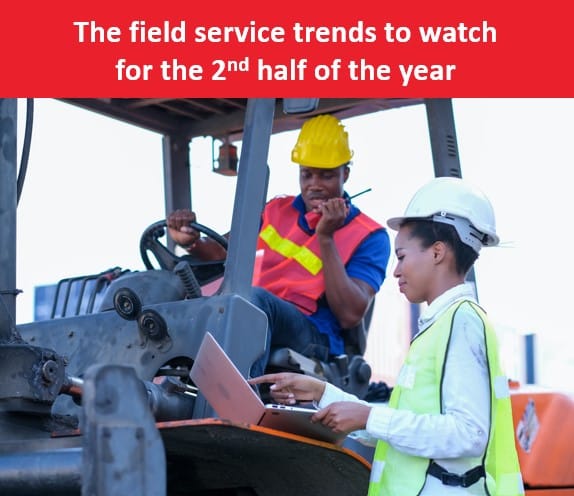 Field Service Management
Work Order Management
Mobile App
preventive maintenance
Field service trends: What to expect, how to respond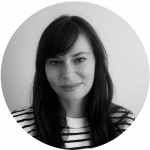 Tania Piunno
Regardless of industry, field service companies are under a lot of pressure. From employee resignations to increasingly heavy workloads and heightening customer demands, there's a lot of change taking place. Moreover, the world is moving forward from the pandemic, which means that human expectations are resetting across the board.
Given these unique dynamics, there's a need for field service companies to stay extra-adaptable. That means knowing what trends to expect — and figuring out how to advance ahead of the curve.
What we know is that they are using software to automate their operational processes, in turn, improving response times and being able to provide better customer experiences all around.
Here are some of the trends we're following at Praxedo:
Proactive maintenance and repairs
With the availability of connected devices, sensors, and artificial intelligence (AI), service managers are gaining the ability to prevent problems in their customers' equipment.
For example, service companies are using AI to gather data and use it to prevent failures before they happen, explains a recent analysis from McKinsey.
"The insights enable the company to optimize maintenance operations, leading to reduced downtime and improved customer experience."
For many companies, the repairs can represent upwards of 70% of operating expenses, according to McKinsey. With preventive maintenance analytics, field techs can more efficiently conserve costs and maximize uptime.
"NASA uses a data-based service provided by Siemens to perform predictive maintenance on the cooling systems at Edwards Air Force Base in California," writes McKinsey.
"Sensors measure vibration and speed for fans, pumps, air handlers, and cooling towers, which are evaluated by Siemens with automated algorithms supported by data analysts. NASA receives automatic notifications of any significant status change of an asset, so that it can take appropriate action."
The key to improving repair lifecycles is to ensure a well-defined data analytics foundation. Beginning with basic preventive maintenance operations, technology teams can continue building upon capabilities for more advanced workflows.
Streamlined interactions
One rising field service trend is the need for mobility.
Over the last few years, peoples' lives have shifted due to the pandemic. There's a need for mobile tools that provide additional safety protocols for when field techs work directly with customers. This includes repeat visits to the same site due to work not being done correctly in the first place.
"Many customers are less interested in returning to the service standards from before the pandemic," explains an article in TechTarget.
The article elaborates upon three approaches for field techs to build upon this core strategy:
Contactless service appointments, which limits the need for techs to see customers if not absolutely necessary
Home-based dispatches to customer sites, in order to reduce the number of people with whom teams need to interact
The ability to self-schedule work orders if a technician nearby can do the job
The idea is to use tools that increase the first time fix rate (FTFR) so that the field technician fixes the problem the first time around, without having to return a second time. Eliminating unnecessary customer visits benefits both the client and the service company. With this approach, customers and field technicians can more easily manage expectations and communication.
A mobile app built for the field
The Praxedo mobile app makes it possible to self-schedule work orders and increase FTFR. It provides customer contact information, access to service manuals, parts needed and equipment history on-the-go. With these capabilities, a technician is fed the right data to complete the service properly from day one. A data-driven approach will enable field techs to get on the same page with customers and management through electronic communications.
Clearer paths to revenue
In the past, field services companies have regarded their on-the-ground teams as cost centers for the business. This perspective is shifting, however. That's because services have the potential to compound in their value. For instance, a proactive approach to hardware strengthening, an effort that requires an upfront investment, results in savings down the line.
For this reason, it's important for companies to build clearer pathways to revenue. That means improving work order management, to ensure a longitudinal view.
Field service management software can help with streamlining these processes.
There are several features within Praxedo that can help:
Guided start-to-finish steps within the Praxedo mobile app, for technicians during their service calls
Access to critical data including work order history
Immediate access to special instructions, documentation, and customer information
Field data collection and sharing capabilities
The right field service management mobile app can help your team stay on target with respect to milestones.
Connecting dots to the bigger picture
In the United States, there's a critical shortage of field service professionals. This trend was in motion leading up the pandemic, according to a Deloitte report.
Meanwhile, there's more work to be done than there are people to do it. Across the United States, there's a need to modernize infrastructure — with tight constraints to get everything done. For example, telecommunications service providers are feeling the pressure to expand their fiber optic footprints across the country, and their using field service software for their last-mile deployments.
Assistive technology is the pathway to "help generate powerful operational and financial gains," says Deloitte.
"By delivering training that is highly contextual, bespoke, and instantly useful at the point of work via assistive technologies, the line between work and learning is effectively erased," explains Deloitte. "Using AI and personalization to tailor the steps can help with adoption and can also promote advancement as technicians grow their skill level."
There are a wide range of tools available for organizations to implement. So how do you choose the best option? The key is to take a holistic approach to ensuring that systems enhance human processes.
One of our recommendations is to choose specialized software that aligns with precise and existing workflows. If you haven't come across the concept already, check out the term "best-of-breed."
"Best-of-breed" refers to software developed for extremely precise use cases. Typically, companies need to implement an integration ecosystem to solve all technology use cases within the organization. With respect to managing their operations, service companies tend to get more out of best-of-breed solutions.
Best-of-breed field service solutions tend to be mobile-first, in that features are optimized for high-stakes environments. These solutions also make it easy for field techs to access the right level of granularity, and work from anywhere.
For example, you'll want to look for field service management capabilities like online/offline functionality that allows technicians to input information without a cell signal. That data is displayed in real-time when a connection becomes available.
If you're looking to learn more about best-of-breed solutions, get in touch with our team at Praxedo.