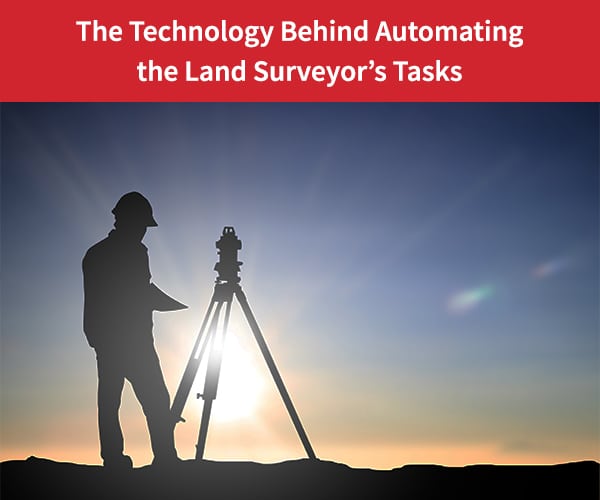 Productivity
Work Order Management
Ever Wondered How Land Surveyors Keep up with Service Calls?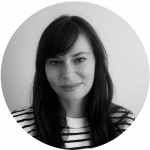 Tania Piunno
A land surveyor has a very precise job, in that he or she examines and measures pieces of land to identify where the boundaries of a property are. Attention to detail is particularly important in this line of work as land surveyors collect crucial data about the land they are examining and generate reports called surveys that map out their findings. In North America, these surveys are considered vital documents in the construction process that represent exact divisions, perimeters of the terrain and clearly describe the rights and restrictions to subsequent activity on it.
 
Providing comprehensive, accurate land surveys for legal purposes is a thorough process that usually involves an engineer's final stamp of approval. Before a land survey is produced, research on the property's history which typically includes a collection of legal details is thoroughly conducted. Then, a field technician is sent to the jobsite for assessment. Field service management software is used to dispatch the right land measurement professional, to the right worksite, with the right tools to evaluate the piece of land.
 
Streamlining field service activities to increase mobile team productivity ultimately enables more accurate survey drafting results. And, using rental equipment software to do it, helps land surveying companies keep up with the numerous service requests they receive.
There are various reasons to require a survey on a property, however some primary examples for land surveying operations include:
1. To build new real estate properties
The preparation of maps and plans needs to be carried out every time a new building is built. The land surveyor will illustrate precisely how the land will be used, and indicate specific structures surrounding it such as transportation systems, agricultural zones, and areas prone to flooding. Additionally, new developments may change the existing flow of traffic. Land surveying techniques determine all these structural elements and assess outcomes through detailed surveys.
2. To resolve land disputes
Disputes over boundaries that involve conflict on physical limits or ownership of territory is quite common. A report produced by Natural Resources Canada explains how new property owners may want to contest where a hedge or fence begins or ends, and how ownership of roads or estates are resolved through land surveys.
3. To monitor movement over time
Critical structures need to be monitored over time. This is especially important when construction projects around the vicinity are underway, and a comparison needs to be made between current and past measurements to identify future issues. Over the course of many years, environmental factors may contribute to shifts in building structures, therefore inspections are necessary.
The recent Surfside condo building collapse near Miami, Florida raises questions about potential causes. BBC News explains how a structural survey performed in 2018 revealed issues in the parking area underground.
Bridging the gap between the office and the field
Land surveyors need intuitive tools to help them better carry out inspections as well as generate, complete and close work orders quickly and efficiently. Providing high quality services throughout the entire land surveying process is always top of mind and the best way to accomplish this is to centrally manage business operations through automation.
Field service management software can bridge the gap between what is happening in the central office and the work being done out in the field. Data is then shared directly with the service company's enterprise resource planning (ERP) software, customer relationship management (CRM) tool and billing system.
 
Scheduling
When multiple work requests come in, the process of assigning jobs to technicians based on qualifications and availability needs to be straightforward and trouble-free. Field service software solutions like Praxedo have powerful scheduling capabilities that display vital information in one place to make the dispatcher's job easier. Features such as smart scheduling optimizes routes, saves time and makes matching the correct surveyor to the job effortless.
 
Issue tracking
Could the Miami building collapse have been avoided if the reports processed in the field captured all critical information in real-time and issues were escalated promptly? Perhaps. With Praxedo, photos of every obstacle (with date, time, and location stamps) can be uploaded instantly to the work order through the technician's mobile device and sent back to the office automatically. Vital details are tracked for each survey and shared with managers in seconds so that they can stay on top of things all the time.
 
Compliance to strict regulatory constraints
To certify that properties on land are built according to specific codes and regulations, surveyors need cloud-based tools that can store instructions entered at the office for the technician to access at their point of work. Bridging the office and mobile worker facilitates better decision-making in the field and ensures compliance.
 
Tracking everything from anywhere
Mobile apps like Praxedo enable truly functional mobile teams. Land surveyors are given details on equipment needed to complete the task, so they show up to the worksite fully informed and prepared. All the data collected in the field is digitally captured through their mobile device and available to field service management teams for monitoring.
 
Recurring requests
Land surveyors need to regularly inspect that buildings or commercial properties were built according to the original plan. Regular assessments need to be conducted to ensure corrective measures can quickly be initiated to solve a problem way before it starts. Field service management software can be used to schedule these appointments to the work site to make sure nothing is overlooked.
Recurring maintenance work orders can be automatically generated to improve compliance. Surveying duties that are scheduled ahead of time with guarantee no inspection ever falls through the cracks.
Customer satisfaction is truly the key to success in this industry
When your business is based on a mobile workforce, moving to paperless processes is no longer just an option. It's the key to your company's success. Whether it's for construction of new developments, to resolve legal discrepancies or for movement monitoring, land surveying is an important part of the process that requires a field service software platform to increase responsiveness, improve accuracy, and foster productivity. In turn, end customers receive high-quality work in record time.