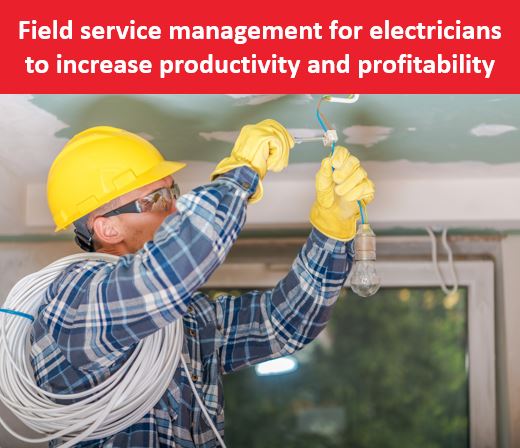 Productivity
Field Service Management
compliance
Keeping electricians plugged-in with Field Service Management software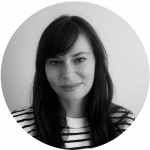 Tania Piunno
Electricians perform a huge variety of tasks, from equipment and wiring installations to maintenance, troubleshooting and repair. And they execute on these tasks in a variety of locations, including construction sites, businesses, public institutions and private homes.
 
Electricians are always in high demand, even in times of crisis. According to CanadianVisa.org, electricians topped the 2020 list of in-demand trades in Canada. In fact, many regions across North America are facing a shortage of electricians as a result.
With the high demand for electricians, companies that provide electrical services must ensure these valuable resources work in the most efficient way possible. To be able to consistently and accurately schedule, track and report on the myriad of activities and job sites involved, equipment rental software is undeniably essential.
Electricians need broad skills and distinct knowledge
When dealing with newer buildings, electricians must thoroughly read building plans and schematics. They're day-to-day activities typically involve installing and connecting switchboards, electrical cabinets, outlets and devices. When installations are complete, they must test the network end-to-end to ensure it is functioning properly.
However in older buildings, electrical services are needed to maintain, repair and replace existing installations. The electrician must identify defective components and wiring, and conduct repairs in accordance with the current building codes. This often involves dismantling electrical cabinets and systems before repairing or replacing them. And, final checks and tests are also necessary to complete these projects.
Electricians also play an important role in sustainable development including helping building occupants better control their energy consumption. In certain cases, electricians will direct customers to renewable energy sources, particularly solar panels. They also contribute to the comfort and health of building occupants by ensuring they're not exposed to excessively high magnetic fields.
Versatile and oftentimes, specialized tradespeople
Almost all of the equipment in our homes, businesses, factories and communities relies solely on electricity. Consequently, electricians must be versatile generalists who can work on a wide variety of systems for heating, air conditioning, IT, telecommunications, video surveillance and home automation, to name a few.
On the flip side, an electrician may also specialize in providing services for industries such as construction, steel, chemicals, energy and transportation. Alternatively, their jobs are more narrow and tend to concentrate on services for specific individuals and businesses. They can work as regular employees, on-contract or as self-employed individuals.
Electricians must combine their technical and behavioral skills
Electricians require a number of qualities. In addition to the obvious skills, they must understand the fundamental rules of physics and be able to analyze and comprehend wiring diagrams, master plans and maintenance programs before providing their services.
Furthermore, electricians need to comply with safety rules. With the number of electricity-related work accidents and occupational injuries that may occur on the job, safety must always come first. The Canadian Centre for Occupational Health and Safety lists more than 15 health and safety issues for electricians and the preventative measures required to ensure a secure environment.
Since they regularly work with electrical systems, the risk of shocks, burns and even fires is almost always a possibility for electricians. Moreover, they need to carry heavy loads, work in awkward positions and perform repetitive manual tasks — all of which can contribute to musculoskeletal disorders (MSDs).
Interpersonal skills are essential
Electricians must also possess superior behavioral and interpersonal skills to do the job well. When they're at a construction site for example, they are part of a team and must interact and coordinate with other tradespeople. When they're working at a home or a business environment, empathy and listening skills are key in reassuring customers and making the right decisions.
Electricians must be agile enough to adapt to many different types of scenarios. Being in good physical shape to perform tasks such as crouching down, climbing ladders and being subjected to noise, cold and heat is essential for an electrician. Managing stress levels is also key as schedules often involve being on-call and working long hours at night, weekends and on statutory holidays.
Industry certification requirements and regulations to be met
To become qualified, electricians must complete an apprenticeship program. While program lengths vary across Canada, most apprenticeship programs take four to five years to complete and include at least 8,000 hours of on-the-job training. Programs also include about 8 months of technical training and a final exam. Relevant work experience, or a certification in an electrical program from a post-secondary institution, can reduce the apprenticeship time.
Electrical work is highly regulated. The Canadian Electrical Code, which is also referred to as the CE Code, or Canadian Standards Association (CSA) C22.1, describes standards for installing and maintaining electrical equipment in Canada. Typically, provinces and territories adopt the CE Code and make amendments as required for their local environments.
As sources of electricity become more varied, additional certifications are often required, and new regulations are commonly implemented. For example, advanced certifications in electrical systems for renewable energy sources which weren't so common years ago, are now available in multiple provinces.
Field service management software provides access to critical safety information
When you consider the volume and variety of tasks electricians perform, it is difficult to imagine companies that manage electricians trying to operate efficiently without field service management software. Praxedo, for example, enables electrical service providers to efficiently manage installations, preventive maintenance tasks and emergency repairs by providing access to critical information.
Field Service Management (FSM) software allows reports to be customized for each type of service provided. Plus, electricians in the field can use their mobile application on-the-go to get access to the data and insights they need to complete a job – whether they're installing, maintaining or repairing equipment.
Electricians at customer locations can easily view the history of previous electrical work performed at the site as well as documentation that describes what procedures to follow. They also have a checklist that ensures they don't miss any of the steps required to comply with safety regulations, follow the latest COVID-19 protocols and wear the appropriate personal protective equipment (PPE). Depending on the job type and location, electricians may need to wear CSA-approved work boots, gloves, safety glasses, earmuffs or a mask and this information is available at the palm of their hand.
How Praxedo increases productivity and profitability
Without software like Field Service Management to automate business processes from A to Z, administrative burdens can actually limit the number of calls an electrical service company receives. Surges in requests can't possibly be managed in efficient ways and juggling multiple technicians in various locations becomes too much to bear, leading to unsatisfactory customer experiences.
However, adopting a software solution with powerful scheduling capabilities for the dispatcher at the office, and an easy-to-use mobile application for the technician in the field, helps increase productivity and profitability for businesses that provide electrical services. It allows these companies to improve customer loyalty and differentiate themselves from the competition. With helpful communication tools such as text and email notifications that inform end customers of the status of the work, electricians can sustain the high level of loyalty required to thrive in such a competitive profession.