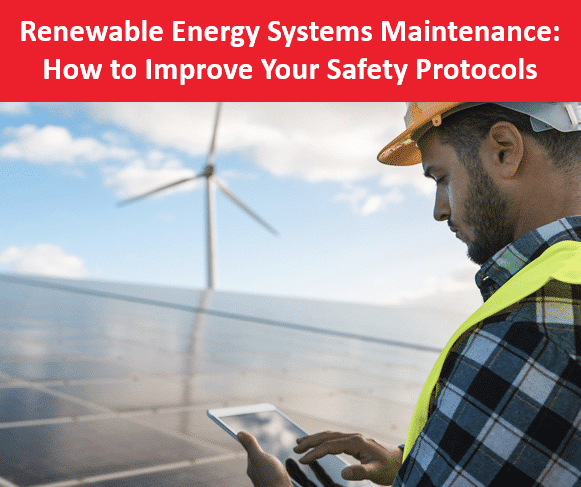 Field Service Management
Mobile App
preventive maintenance
renewable energy
Renewable energy system maintenance: How to improve your safety protocols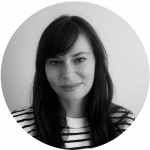 Tania Piunno
The transition to renewable energy is gaining momentum in the United States. As of 2020, renewables are the fastest growing energy source in the U.S., with a 42% increase between 2010 and 2020, according to the Center for Climate and Energy Solutions. With this ongoing shift, it's inevitable that service companies will need to introduce new processes to their organizations — especially in light of shifting government policies and rising sources of financial support.
As the energy sector adapts to practical considerations, it's critical that service providers prioritize the needs of field workers who are directly responsible for ground-level maintenance. Because of the high-stakes of the utilities industry, there is absolutely no wiggle room for error — lives are at stake, in terms of both consumer demands and worker safety. Getting the transition right, safely and efficiently, is a must.
Here's how, exactly.
PRIORITIZING THE BIG PICTURE
The renewable energy acceleration will introduce the need for upskilling and training, at multiple organizational levels. Real-time data is essential for coordinating operational efforts between office teams and professionals in the field. Especially for technicians who have spent decades working on the road, renewable energy systems are a new concept to learn.
In addition, there's more that needs to get done than there is human power to make it happen. There's no other choice but to rely on software, automation, and artificial intelligence for support. Technology is a must rather than a 'nice-to-have.' Beyond driving efficiencies, software can help ensure that field teams are doing their jobs safely. With this foundation, utilities and service companies can gain efficiencies while prioritizing overall wellbeing.
Improving Work Order Management is Crucial for Efficient Renewable Energy Maintenance.
Across the board, employees are under pressure to get more done in less time. This pressure has the potential to create extra stress, particularly during moments of severe weather conditions and natural disasters. Consider this report published by the National Energy Renewable Laboratory (NREL) as an example, which published the following operations and maintenance (O&M) analysis:
Is system performance monitored and recorded? Are trends in performance examined continuously or regularly?

Does the monitoring supplier provide forecasting? At what horizon, time resolution, update frequency, and accuracy?

Are corrective maintenance response times specified in the contract?

Is module degradation rate specified?

Are all service contracts and insurance policies kept up to date?

Are all required operating permits, compliance documents, and licenses kept up-to-date?
A streamlined energy and utilities field service management strategy, built on a foundation of clearly defined operations, is crucial to ensuring that people have the right information at all times. With a more thorough data foundation, field teams are better equipped to make situational decisions. Field service software helps ensure that people have access to relevant information at the right time – customer contact details, job history, traffic condition, etc. Moreover, these systems establish a real-time feedback loop between administrative teams such as dispatchers and professionals in the field. With a streamlined line of communication, decision-driving teams and service managers are always in the loop.
The idea is to create established processes for operations and maintenance (O&M) to reduce risks.
"An effective O&M program enhances the likelihood that a system will perform at or above its projected production rate and cost over time," writes NREL. " Therefore, it reinforces confidence in the long-term performance and revenue capacity of an asset. Historically, O&M practices and approaches have not been standardized, and instead, they were implemented in various proprietary methods. This approach can increase the cost to projects and portfolios, as well as raise the perception of risk from investors."
Openness and transparency prevent critical details from falling through the cracks. With this infrastructure, teams can make more informed decisions in the field.
FOCUSING ON PREVENTIVE MAINTENANCE
Recent disaster events, such as the wildfires in California, have made it clear that all energy companies need to make preventive maintenance a priority. To protect employees, the public, and core business interests, equipment needs to be running smoothly at all times. The ideal software will help streamline this process.
For instance, Praxedo makes it possible to set up regular maintenance plans, to better utilize resources. This proactive approach helps minimize emergency repairs while ensuring that all systems are compliant with industry standards. Leading service companies in energy and utilities are using Praxedo to lengthen the life of their equipment, limit repairs, and ultimately improve customer satisfaction.
The key goal for energy and utilities companies is to provide services to customers with zero interruption. Sustaining a well-managed network, with regular maintenance to avoid interruptions, is a must.
For example, to help support the preventive maintenance process, NREL follows a specific checklist for photovoltaic (PV) systems.
"Preventive maintenance must be balanced by financial cost to the project. Therefore, the goal is to manage the optimum balance between cost of scheduled maintenance, yield, and cash flow through the life of the system," writes NREL. "Preventive maintenance protocols depend on system size, design, complexity, and environment."
Best practices exist for different types of energy sources including solar, wind, and hydroelectric power. Software can help ensure standardized processes for each type of system. An effective work order management system ensures that a historical record exists for every piece of equipment, so field technicians have a clear and transparent line of sight into potential problems.
Final thoughts
Field service management software is crucial to your renewable energy systems maintenance approach. It's essential to choose technologies that orchestrate people and processes around a common objective.
The right solutions partner will already have deep experience in your industry and operate as a guide. If you're looking for more resources before making a commitment, you can read some of our helpful guides on the Praxedo resource hub. You can also learn more by taking a product tour.
Great partners care about your success and will actively contribute towards outcomes in your business.