Field Service Management
Mobile App
Predictive Maintenance
Top 3 field service trends to look out for in 2023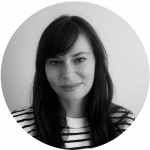 Tania Piunno
As technology continues to evolve, customers demand a higher level of service that puts more pressure on companies to deliver faster and more efficient support, regardless of complexity.
As a leader in FSM (field service management) technology, we like to look ahead, toward a path that will drive field service companies and their technicians forward. Although there are a number of strategies designed to help service organizations succeed, there are a few to take note of that will surely impact the field service sector this upcoming year.

Here are 3 trends to look out for in 2022, that are guaranteed to improve your service delivery.
1. Transition to predictive maintenance
Field service software was designed to manage scheduling, dispatch technicians, increase efficiency, and provide superior customer interactions. However, a more recent uptick in FSM software usage signifies that companies in this space have unearthed the following – improved business operations in 2022 and beyond can't be achieved without it.
More and more organizations use FSM tools to proactively monitor, predict (and resolve) equipment failures before they occur. For a long time, service businesses have known the significance of being more proactive when it comes to the longevity of customer assets, but this year it is being put into action. Software does the heavy lifting by providing technicians with enough collective data to pinpoint the root of a problem before it creates an emergency situation. For example, elevator mechanics that keep a log of repairs can prevent downtime in the future and HVAC professionals that regularly visit their customers to check for leaks can ward off unexpected equipment breakdowns.
THE POWER OF DATA COLLECTION
HVAC software for small business does this first by automating the process of creating and scheduling maintenance work on customer assets. Over time, the data history collected for each customer turns into actionable insights. Managers are able to access the work performed on a given piece of equipment from day 1 and make better decisions backed by numbers and facts.
This year will be the true turning point in deploying more predictive maintenance strategies, for service organizations to be able to influence future outcomes for their customers. The concept will not only elevate the customer experience but also drive businesses to outshine their competition.
2. Reliance on mobile applications
As a small or medium sized business owner, you have a huge advantage over your competition if you can provide your field technicians with a mobile tool to access information and communicate more effectively. Since a technician's daily routine typically involves anything from working at various customer sites, doing repairs in remote locations, and driving to get themselves there, they need a consolidated place to both view and create work orders on-the-go. The Praxedo mobile app has an interesting feature that offers online/offline mode, so they can stay connected no matter where they are.
SIGNIFICANT SPIKE DUE TO THE PANDEMIC
The pandemic has accelerated mobile app usage to new heights. According to TechCrunch, apps stores worldwide saw a record-breaking increase in consumer spending of $28 billion in the 3rd quarter of 2021 alone.
Mobile devices in the workplace are now essential and expected. In the field service industry, they assist technicians in a variety of ways and help them work smarter. Mobile apps include nifty features such as cameras to capture problems associated with customer assets and equipment and GPS functionality to get them to their destinations safely and promptly.
Mobile apps also enable the connection between employees in the field and the significant data progressive companies need to thrive in today's world. They ensure that office and field staff remain in sync. More recent technological advancements are fueling even more change and evolution for small and medium businesses who want to succeed in the highly competitive, field service market.
3. Elevation of the mobile experience with AI
Artificial Intelligence (AI) is used in countless applications to help solve complex problems and to better personalize user experiences. Service companies are using AI in their mobile apps to enhance service efficiency and serve their customers to a higher standard. Artificially intelligent-driven tools increase productivity for technicians and continue to revolutionize the field service management industry in fascinating ways.
SMARTER PHOTO CAPTURE
Praxedo has recently added AI to its photo analysis module by being able to detect a blurry image that is uploaded by a field technician and prompting them to try again. This detection capability guarantees clearer, more usable images in every work order. In addition, machine learning is used to help "teach" the engine to recognize images that are correct and incorrect over time. If a job requires a photo of the electrical box opened and closed and field personnel don't follow the instructions precisely, a notification will be sent forcing them to resubmit the correct photo. This technology is helping our customers enhance the quality of the work orders submitted.
TECHNICIAN EMPOWERMENT
Progressive companies understand the importance of employee motivation at work. Furthermore, they realize the negative impact a field tech with low motivation has on their company. To perform better, technicians require tools that make their jobs easier and encourage engagement and communication between colleagues and customers.
A requisite of distinguishing oneself from one's competitors is building stronger relationships with customers. An efficient field service solution that leverages the latest technology and feature sets benefits the clients as much as the technicians and dispatchers that use it daily. AI capabilities will make field personnel quicker and more efficient at their jobs, which ultimately impacts the customers and how they feel about the level of service they're receiving.
Elevating the Customer Service Experience through Digital Transformation 
As we continue to navigate the digital era, customer service has emerged as a critical aspect of field service trends. A notable shift can be seen towards prioritizing customer satisfaction and expectations. The incorporation of advanced technologies like machine learning and artificial intelligence (AI) into field service management software is central to this shift. 
Such software allows for a more responsive and personalized service visit. For instance, AI can help streamline service requests by predicting potential issues and scheduling preventive maintenance. Similarly, machine learning algorithms can analyze past data to optimize service routes, leading to quicker response times and increased customer satisfaction.
Embracing Augmented Reality and Remote Work 
With remote work becoming more prevalent, field service management trends have evolved to accommodate this new norm. Augmented reality (AR) is one of the technological innovations leading this change. AR can assist field service technicians in diagnosing and resolving issues remotely, reducing the need for in-person visits.
AR also provides opportunities for hands-on training without the associated risks or logistical challenges. Technicians can virtually disassemble equipment, understand its inner workings, and learn how to fix potential issues—all from the safety and convenience of their location.
The Power of Service Portals and Mobile Apps 
Another key trend is the increased use of service portals and mobile apps. A dedicated customer portal can significantly enhance the customer experience by providing real-time updates, facilitating easy communication, and allowing customers to track their service requests.
On the other hand, mobile apps equip field service workers with necessary information on-the-go, enable easy updating of work orders, and offer tools for remote collaboration. The combination of these digital transformations aligns with the future of the field service industry and sets a high bar for long-term customer service excellence.