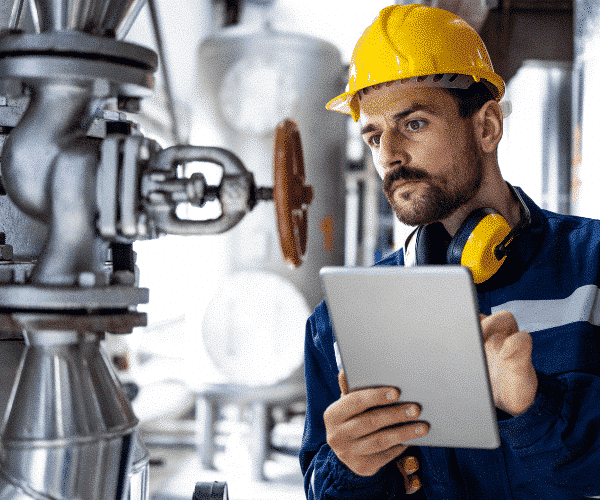 Field Service Management
Technology
field technicians
Mastering the Field: 10 Key Ways Software is Transforming Field Service Operations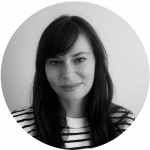 Tania Piunno
Technology has reshaped the very essence of work, profoundly impacting how employees operate. With the rise of remote work and increased connectivity, the workforce has undergone a transformative shift. This evolution is particularly notable in field service organizations, where cutting-edge technological advancements and mobile tools are empowering field service technicians to deliver their best work during every customer interaction.
Beyond optimizing business operations and boosting productivity for administrators in the office, field service software plays a pivotal role in enhancing the service experience for every individual on the job. In this article, we delve into the five key ways in which software revolutionizes field service, elevating performance and satisfaction for technicians and administrators alike.
5 ways software is transforming field service operations
1. Allowing technicians to document critical information captured on-site
While on-the-go, field technicians require seamless access to critical information, such as messages, schedules, spare part locations, dispatch team notifications, and customer inquiries. This need is particularly pronounced in industries that operate in extreme environments. Consider telecommunications and utilities, where technicians frequently encounter hazardous situations in their daily work. Whether they are servicing equipment high above the ground, suspended from power transmission poles, or installing fiber optic cables underground in challenging weather conditions, their top priority is safety, not documenting their findings.
This is where the opportunity to enable technicians to document their work on-site becomes invaluable. Field service management mobile apps, like Praxedo, simplify the process of information-sharing significantly. Mobile apps streamline the completion of work order reports, eliminating unnecessary steps for technicians.
One of the key advantages of a mobile app is its online/offline functionality, enabling technicians to stay connected to the tool even without a cellular signal. This is crucial in remote or low-connectivity areas. Technicians can capture and input data into the app while on-site, even in areas with limited or no network coverage. Once they regain connectivity, the app automatically syncs the information with the central office, ensuring seamless data transfer.
By eliminating the need for technicians to manually document their work while in compromised positions or extreme environments, mobile apps improve technician safety and efficiency. It allows them to focus on their primary responsibilities, knowing that the crucial task of recording information will be streamlined and synchronized later. This not only enhances productivity but also facilitates timely access to accurate data for the central office, enabling faster decision-making and improved overall service quality.
2. Strengthening the security of your data
The advent of cloud computing technology has revolutionized the way information is accessed and managed. Field service teams now leverage this technology to enhance communication and streamline their work processes, regardless of their physical location.
Cloud-based solutions enable technicians to access electronic documentation seamlessly using a variety of devices, including iPads, tablets, mobile phones, and laptops. This flexibility empowers them to retrieve and update information on-the-go, ensuring that they have the most up-to-date data at their fingertips.
One of the primary advantages of storing data in the cloud is the robust security it offers. Cloud storage providers employ advanced encryption techniques to safeguard the information, making it more secure than traditional paper-based documentation or physical storage rooms. By utilizing a cloud solution, technicians can be confident that the data they capture in the field remains protected from unauthorized access and potential physical damage.
Additionally, cloud solutions provide a layer of stability to the captured information. Unlike paper-based records that can be easily lost or damaged, cloud-stored data is resilient against physical mishaps, such as fire, floods, or other accidents. This ensures the integrity and longevity of the captured information, allowing field service organizations to maintain comprehensive and reliable records of their operations.
3. Improving response times and boosting productivity
Harnessing smart technology to create, change, and manage schedules represents a true revolution for field service teams. Gone are the days of manual scheduling and cumbersome coordination. With intelligent scheduling systems, dispatchers now have the power to track technician activity in real-time and optimize routes with unprecedented efficiency.
The ability to monitor technician activity in real-time is a game-changer for dispatchers. They can visualize the status of each technician, gaining valuable insights into their availability, workload, and location. Armed with this information, dispatchers can swiftly analyze the distances between job sites and make informed decisions when allocating tasks. In a matter of seconds, they can identify the best-suited technician for a job based on their proximity, skill set, and availability.
Intelligent scheduling algorithms take optimization to new heights. By leveraging data and algorithms, service companies can determine the most efficient routes for technicians to follow. This means identifying shorter routes, minimizing travel time, and maximizing productivity. Moreover, these algorithms can evaluate technician skill levels and match them with complex requests that align with their expertise. As a result, service companies can significantly improve their response times for last-minute and emergency jobs, ensuring swift and efficient resolutions.
The impact of intelligent scheduling extends beyond operational efficiency. By leveraging smart technology, field service teams can elevate customer satisfaction through faster response times and optimized resource allocation. When emergencies arise, service companies can swiftly mobilize the most suitable technician, minimizing downtime and delivering timely solutions.
Productivity gains are also a huge plus. In fact, according to an Aberdeen report entitled Capabilities Propel Service Management: The Best-In-Class Advantage, companies that use field service management software gain up to 33% more time to spend on field activities.
4. Promoting a more proactive work environment
The essence of preventive maintenance is precisely captured by its name – it aims to prevent equipment or systems from reaching a state of failure or necessitating urgent intervention.
By proactively scheduling maintenance activities in advance, companies can minimize the number of emergency calls they make and ultimately save money. Regular check-ups and inspections of vital systems, such as medical devices relied upon by sick individuals or elevators responsible for safely transporting people, play a crucial role in accident prevention. Medical institutions, for instance, cannot afford to risk device breakdowns during critical moments, making preventive maintenance an absolute necessity. Field service software plays a pivotal role in enabling planned visits, thereby minimizing downtime and costs. By adopting a proactive approach, service companies contribute to extending the lifespan and optimizing the performance of critical machinery, thereby bolstering the confidence that individuals in these industries place in these essential systems.
5. Empowering technicians to enhance customer relationships
According to field service industry expert, Jim Baston, technicians are extremely important brand ambassadors for field service providers, and technology plays a key role in helping them strengthen and expand customer relationships. "The more technology can be used to help technicians focus on the customer relationship aspects of the business, the better it is," he says.
Baston also highlights the value of fully informed technicians. "It's very important for technicians who are in front of customers to look like they're fully in the loop, ready to answer questions, able to proactively make, and follow up on, recommendations for additional services, and provide a quote on the spot," he says. "Technology gives technicians the information and insight they need to elevate themselves to the role of a trusted advisor that customers rely on. That's a real point of differentiation in the field service industry."
For more information on how to utilize field service software for your organization, read our Whitepaper: Field Service Management, why you're probably doing it wrong
Whether they're providing repair, maintenance or aftermarket services, field service technicians are all too often considered only as a cost center when they can also contribute to profits. Although managing field service technicians can be a complex task, it can also be cost-effective. In fact, every service call is an opportunity to generate additional revenue for your company.
 
Here are 5 more practical tips that will change the way you see your field operations and your technicians. By taking these simple steps and using the right tools, you can quickly transform field service from a cost center to a source of profits for your company.
 
What are you waiting for?
Tip #1: Stop giving gifts to your customers
No free service! Every service call must be billed or included in a contract. Selling a service contract is not complicated. On the other hand, the contract and its timelines must be followed. If a maintenance contract has expired, renew it before the technician goes to the site. There should be no question of working for free.
 
This is where the move to paperless operations make sense. Paper contracts can be easily lost at the bottom of a filing cabinet. In contrast, electronic contracts can be quickly and easily accessed by anyone – technicians, supervisors, billing staff, sales people, even customers.
 
With a database that includes all customer contracts, you can prevent technicians from providing free services to customers. If you want to start making money on technicians' service calls, eliminate paper and go digital.
Tip #2: Optimize technicians' schedules
The move to profitable field service starts when you plan your technicians' journeys. Schedules must be accurate and logical.
 
The first objective is for your technicians to spend as much time as possible on the service activity and as little time as possible in their vehicle. This helps to maximize their billable rate.
 
The second objective is punctuality. Customers should not have to wait for technicians to arrive on-site.
 
To fulfill both of these objectives, you have to draw lines between service calls to create schedules. Doing this manually is very complicated, especially if you have to coordinate numerous service calls.
USE FIELD SERVICE MANAGEMENT SOFTWARE
Providing your dispatchers and technicians with access to field service management software gives them a useful and effective tool that will quickly create real business benefits. You can increase first-time-fix rates, optimize service calls and technicians' working hours and, ultimately, improve customer satisfaction.
Tip #3: Get better control over spare parts
At Praxedo, we talk to many companies that complain they are not able to track their use of spare parts. Technicians are using bolts, seals, valves and other parts, but all too often, they forget to include those details in their service reports. But those parts weren't free. The company purchased them and they must be billed to the customer. Otherwise, year-end losses can be high. And this is a dead loss for the company.
 
You must be able to accurately track spare parts. Again, this is much easier to achieve with field service management software rather than paper forms.
Tip #4: Train your technicians to sell services
Create attractive packages of service offerings and rates. Then, to increase profits, use every point of contact you have with customers to make the most of cross-selling and up-selling opportunities.
Who better to do this than your technicians? After all, they're the ones on the front line, in direct contact with your customers.
TURN TECHNICIANS INTO SALESPEOPLE
A study published in 2015 by the American research institute, Aberdeen Group, indicates that the right strategy for developing the field services business is to train your technicians to sell services so they can take advantage of opportunities when they arise and to motivate them to sell by offering a commission on any sales they make.
Technicians also need the ability to instantly and spontaneously make sales using, for example, a mobile field service management application that allows them to customize quotes and accept electronic signatures. Do not underestimate the commercial capabilities of your technicians.
Tip #5: Equip technicians with a mobile app
This is a perfect transition from the previous point about mobile apps. To keep up with your competitors and make field service profitable, think mobile. The field services industry is, by definition, mobile, so mobile solutions are an obvious choice.
 
From smartphones and tablets to business software that lets you adopt paperless processes, there are any number of specialized hardware and software solutions to help your technicians achieve their goals at customer sites.
 
A BUSINESS APPLICATION THAT INCREASES PROFITABILITY
Give your technicians a business app on their mobile device. Now they can access traffic information in real time, use geolocation information to quickly respond to emergency service requests, collaborate and share expertise with team members and access service history. They can also customize quotes and invoices and send them back to the office in real time to accelerate billing.
---
Discover the Praxedo advantage
Praxedo has been a trusted provider of field service management (FSM) solutions for companies across the globe since 2005. Our success is attributed to our unwavering focus on delivering the best FSM tools in the market. Unlike other providers, we don't aim to supply all enterprise applications. Instead, we prioritize our expertise in FSM and offer a cloud-based solution that streamlines deployment from start to finish.
Today, more than 1,300 companies including large enterprises and SMBs, and 40,000 users across the globe rely on Praxedo daily to optimize their field service operations. Our solution enables them to increase productivity, optimize resources, and facilitate seamless data exchanges between field personnel such as technicians and engineers, and their dispatchers.
Want to learn more?  Schedule a demo today.