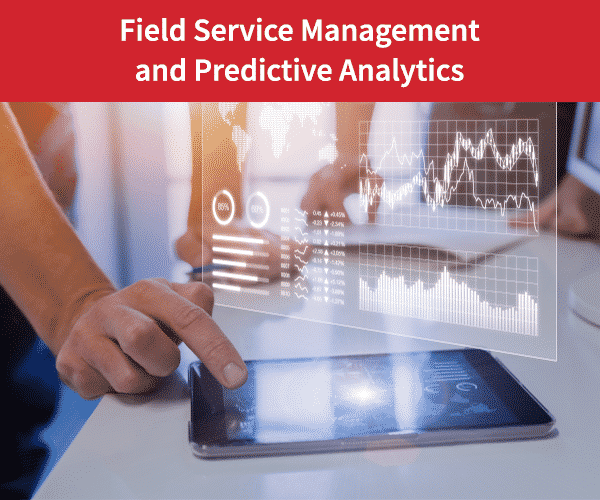 Field Service Management
Analytics
Big Data
Using predictive analytics to improve field service management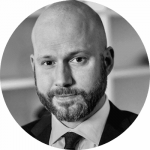 Kieran Le Peron
These days, we hear a lot about the importance of data, analytics software, big data and other related topics. It's not a fad. Computer science has reached new heights in terms of power and compute capabilities. And this opens the door to numerous new possibilities in every industry.
 
Google, Amazon, Facebook and Apple — the famed GAFA — are at the heart of the digital revolution. But they're certainly not the only ones involved. Today, every company is affected by the explosion of data and the potential it holds. And companies in the field services industry are definitely part of the trend.
Understanding predictive analytics
Predictive analytics uses powerful computer tools to analyze the massive volumes of data that are generated in today's digital world and predict the future. The capability can be very useful for field service companies, especially when you understand the types of predictions that are possible.
 
Predicting the future from the past
Anything that involves change can be predicted: Spare parts inventories, maintenance tasks, field technicians' schedules — even changes related to customer satisfaction levels. But, to make these predictions, you need the relevant data and the appropriate analysis tools.
 
Statistical analysis of historical data
Predictive analytics technologies use sophisticated computer algorithms to analyze large volumes of statistics and reveal trends that are not obvious, or even detectable by humans looking at the data.
 
In field service management, predictive analytics can be used to analyze the data from previous service calls to create statistical models that help to forecast what will happen in the future. For example, analytics algorithms can help to determine the probability of customer behaviors, equipment failures, field technician performance, stock levels for particular parts and many other items.
Understanding the benefits
As in all industries, the shift to a digital world where people have easy access to information on the internet and instant responses on smartphones has changed the balance of power between field service providers and their customers. Now, more than ever, the customer is king.
 
Your customers know all about you and your competition. This knowledge creates increasingly high expectations for responsiveness, mobility, visibility, quality of service and other performance factors. Field service providers have no choice but to evolve their operations to meet these demanding performance standards.
 
An important tool to increase customer satisfaction
But, let's not beat around the bush. This evolution is not necessarily easy for field service companies. While things have changed in recent years, field service companies have not traditionally been among the first to adopt modern operations. American field service providers have led the way, showing the benefits that can be realized by moving to digital operations. In Europe, companies such as Praxedo have been advocating for paperless processes in the field service management industry for more than a decade. So, things are moving in the right direction.
 
The predictive analytics technologies available today allow field service management companies to offer efficient and innovative service management capabilities that exceed customer expectations. And it's all thanks to smarter use of the massive amounts of data about service activities and customers that field service companies can now collect.
 
In the not-too-distant future, predictive analytics will be an essential tool to more efficiently and effectively meet customer requirements.
Applying predictive analytics to field service management
To successfully integrate predictive analytics logic into your field service management process, start with the following steps.
 
Convert to big data
In today's digital world, you can collect data almost everywhere. For example, you can use technicians' smartphones to collect and transmit data about their daily service activities. Equipment can also communicate data about its operating state and send alerts in case of failure. These connected objects are all part of the Internet of Things, and all customer contact points — call centers, web portals, emails — can receive the data that's collected.
 
The key for field service companies is to think in terms of big data and adopt the tools needed to collect centralize all of this data in their information system. With centralized data, you have a detailed, global view of your customer activities and performance levels.
 
Track relevant metrics for your business
The challenge with big data is that it's really big. And you can quickly find yourself overwhelmed, drowning in an ocean of information. It's very important to start by defining a clear and easily understandable set of benchmarks and metrics that will help you better understand your company's operations and evaluate performance. Identifying more metrics is not better. You must identify the right metrics.
 
Anticipate future performance
With predictive analytics technologies, such as artificial intelligence and machine learning, you can define statistical models based on historical data for any type of installation or maintenance work completed by field technicians.
 
These statistical models result in analyses that predict future trends and allow you to anticipate, for example, how spare parts stocks will need to be managed or impending failures on a specific type of equipment. With preconfigured machine learning models, you can extract useful information from the analyzed data even faster.
 
Together, all of these factors point to the undeniable fact that field service companies must take a keen interest in new predictive analytics technologies. These technologies will soon be essential to keep up with the frantic race to deliver ever-higher performance levels.