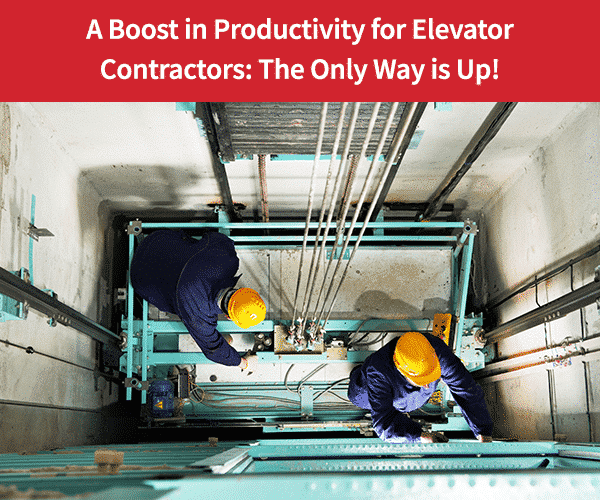 Streamlining operational efficiency for elevator maintenance contractors with field service software.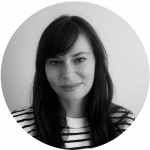 Tania Piunno
When an elevator breaks, the last thing a contractor wants is to be slow to respond. Elevators have become a necessity in that they play an important role in ensuring secure transport of people and goods from floor to floor. In most cases, corporate office buildings, hotels, apartment complexes and institutions such as schools, retirement homes and hospitals can't afford to have their elevator service down for long.
 
Moreover, the lack of proper maintenance can put passenger lives in jeopardy. Property managers need to ensure their elevator repair companies can deliver quick and efficient services that comply with specific safety regulations.
 
Chances are that buildings with one or more elevators have a maintenance control program (MCP) in place. Organizations like CECA (Canadian Elevator Contractors Association) have developed widely accepted maintenance control documents and logbooks to help elevator contractors follow certain safety codes.
Technology helps alleviate challenges for service organizations
In this highly competitive market, pressure to keep up with the surge in demand caused by the pandemic, has presented a new set of challenges. For one, field service companies have had to increase their output. Regular maintenance must be performed to better forecast future repairs and limit last minute emergencies from occurring. Additionally, elevator contractors need to deliver on providing highly trained technicians that can perform the most up-to-date service jobs.
 
In retrospect, elevators are exceptionally complex machines that require the most skilled professionals to repair or maintain. It is critical for the elevator contractor to have sound knowledge of these indispensable mechanisms and ensure proper diagnosis early on, to be able to limit unnecessary visits back to these sites.
 
Service companies are leveraging the power of technology to help modernize business processes and drive new levels of productivity for their technicians. Many of these service companies are utilizing field service management software to provide better (and faster!) service and of course, win more contracts.
Seamless service interactions all around
Having the ability to assign and dispatch the right technician to the right job and respond to customer requests more rapidly is of utmost importance in this line of work. To make sure business is running as smoothly as possible, elevator repair professionals are automating the way in which information is exchanged both internally and externally.
 
From the receipt of a service call to the moment the technician closes out a work order, field service management software should provide advantages for everyone involved at every point of a customer visit. We've compiled a 360 degree view of the benefits it can bring to each role within a field service management organization and its positive effects on productivity.
 
The busy Dispatcher
In the elevator repair and maintenance industry, visibility over field personnel is imperative. Dispatchers need to be able to see, understand and manage things like work orders, schedule updates, routing, among others. From a scheduling optimization perspective, dispatchers should be able to view resource availability, skill sets and location and adapt to plans and technician schedules in real-time.
 
In fact, preparing and planning work orders should be easy. A dispatcher needs to be able to monitor progress as well as efficiently track their teams in the field. The right field service management software will unlock the ability to simply drag and drop work orders, make modifications to the schedule when required and allocate jobs to alternate workers should changes arise. With Praxedo's SmartScheduler feature, dispatchers can utilize automated scheduling to optimize routes within seconds.
 
The hard-working Field Technician
Employees in the field require access to all information they need to perform a work order, conveniently at their fingertips. Site addresses, customer contact information and descriptions of the task at hand should be readily available. Technicians that are equipped with accurate data including knowing what the job entails, what tools they need to bring to diagnose the problem properly and repair it rapidly, can get the job done more efficiently. Additionally, automated assignment notifications sent to the technician when the dispatcher enters the data, keeps personnel up-to-date, wherever they are in the field.
 
When last minute adjustments are made to their schedules for example, workers need to be able to view it in real-time. When planning their routes to the job site, map-based displays should highlight the fastest ways to get to their destinations.
 
Mobile devices have been driving greater efficiency in helping field personnel stay connected anywhere, anytime. In the elevator business, site locations don't always support an adequate cellular or WiFi connection. Oftentimes, workers find themselves below ground level or far from the building's WiFi router. Praxedo offers field technicians a mobile app with offline capabilities that enable information entered at the time of no reception, to sync automatically when a connection becomes available.
 
The valued Customer
Everything a business does impacts the customer's perception and decision to make repeat purchases. Keeping customers informed on the progress of their work order requests is the key to providing a superior customer experience. Every client wants to be notified of scheduled time slots, changes in activity and job completion. Enhancing the interactions between technicians and clients through automated text messages or email notifications will help solidify the professional relationship.
 
Many businesses are taking advantage of paperless service reports to stay competitive in data-heavy industries. Digitizing business processes help automate tasks, improve collaboration and strengthen client relations. Praxedo's PDF generator allows technicians to conveniently build, send and supply customers with detailed service reports through their mobile app at the touch of a button. It allows work orders to be closed out in real-time and guarantees invoice processing accuracy.
The only way is up
Service businesses that utilize the right building management software to tend to routine maintenance calls, provide more positive customer interactions, thus validating their ability to do the work correctly time and time again. As a general rule, the life expectancy of an elevator is roughly 20 years. This means 20 long years of maintenance and repairs and numerous on-site visits before the time comes to replace it entirely. When it comes to improving productivity for elevator contractors with the help of Field Service Management software, the only way is up.