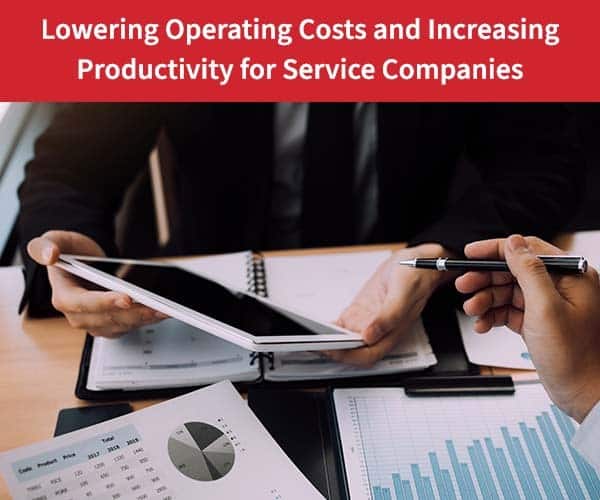 Productivity
automation
scheduling
business operations
6 ways to increase productivity while decreasing costs for your service business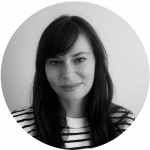 Tania Piunno
Today, most service organizations recognize that the right software and paperless processes are key to reducing operating expenses. All it takes is the right technologies working together to make it happen. And, in a world where unprecedented events like the COVID-19 pandemic can show up at any given moment, transformation is absolutely necessary.
 
According to McKinsey & Company, the pandemic forced businesses everywhere to go digital, in an attempt to become more flexible and agile. Today's leading service companies rely on technology and automation to lower expenses and increase productivity. Here's how:
1. They eliminate unnecessary operating costs
While some costs may seem essential to get the job done, the new technologies that emerge every day can dramatically improve a business' operations.
 
Most service companies have now moved to fully paperless processes. They've recognized that paper-based processes put the security and life expectancy of the data they collect at risk. They've also recognized that tasks involving paper come with loads of extra costs. With the move to fully digital business operations, all of these expenses — printers, paper, ink cartridges, physical storage, and postage, to name just a few — disappear.
Efficiency is key to lowering costs
Costs associated with no visibility into critical information like schedules, travel routes, management of spare parts – can all be avoided. With field service management software, service companies have the automation capabilities needed to address these challenges by making important data available to technicians through their mobile phones and keep costs down.
2. They increase their technicians' productivity
The automation capabilities that become possible when you go digital also help teams become more productive. When technicians no longer have to fill out paper forms and deliver them back to the office, they can spend more time serving customers onsite and less money on fuel required to get them there.
If the field service management software you use includes instant messaging capabilities for example, you can also save money on phone bills. Now everyone in the organization can easily collaborate and share information with the help of an easy-to-use mobile app with integrated features that promote open communication.
3. They solve the planning puzzle
A dedicated field service management software that integrates to third-party applications and other existing systems quickly becomes an indispensable tool that simplifies operations all around. Praxedo includes geolocation technology that gives dispatchers the ability to have real-time access to location information for each employee in the field so they can optimize travel times.
For example, dispatchers at the office can instantly send a nearby technician on the road to a customer site that requires urgency without having to make a phone call. And, they can easily update schedules while taking into account traffic volumes along specific routes and the tools each technician is carrying with him/her.
These benefits can only be delivered by a cloud-based solution that supports full mobility. With software-as-a-service (SaaS), technicians can use their mobile devices to access schedules, customer history and other details in real time, from anywhere. They have all the information they need at hand at all times.
4. They improve the experience for technicians and customers
When service technicians spend less time traveling to customer locations, on the phone, or dealing with last-minute changes, they experience lower stress levels, are less exhausted and enjoy a better overall work experience. Efficient and worry-free operations help technicians become more productive and empowered. In turn, this impacts the service they provide to customers, ensuring better quality.
Customers also benefit when business operations are streamlined and more efficient. With the right software solutions, customers are always fully informed about the status of the service taking place, completely aware of delays and immediately updated about changes to technician arrival times. Through automation and better response times, the likelihood of a service business meeting maintenance and repair times and complying with contractual commitments increases.
5. They use real-time data to anticipate potential issues
Monitoring activities in the field in real time prevents problems. The Praxedo Cockpit dashboard is a good example of having vital information at hand to proactively take corrective actions before an issue occurs. You can configure it to provide the analytics your business needs to track your operations. Indicators allow you to keep tabs on how jobs are progressing in the field and customer alerts can be set to increase response rates from mobile teams. For example, if the dashboard displays a high number of urgent service calls coming in at once, the dispatcher can reallocate technicians on-the-fly to make sure the right expertise is provided for each individual situation.
Being proactive with the data collected
Using data to analyze service management operations helps companies proactively address potential issues and understand productivity levels with a higher degree of accuracy.
 
As more and more connected devices are deployed and the Internet of Things (IoT) more widely used, preventive maintenance will become more important than last-minute repairs for service companies. Analyzing data and putting the required maintenance measures in place before problems occur will help service companies cut costs, avoid emergencies and increase customer satisfaction.
6. They go deeper
Understanding technician productivity and efficiency in the field is not as simple as knowing how many work orders a technician completed in a day.
A service company needs to understand:
Why a service call took longer than expected
Why the issue could not be resolved
Whether or not the technician was missing crucial information
Whether or not the technician selected to do the assignment lacked certain skill sets
Whether the initial time estimate for job completion was realistic or overly optimistic 
With access to centralized data, you can better evaluate progress against key performance indicators (KPIs). KPIs are a valuable way for service companies to assess and track their efforts against performance targets to optimize operations over time. Although they are high customer satisfaction and retention. Aberdeen Research explains how service companies that track KPIs experienced a 6.1% growth in revenue.