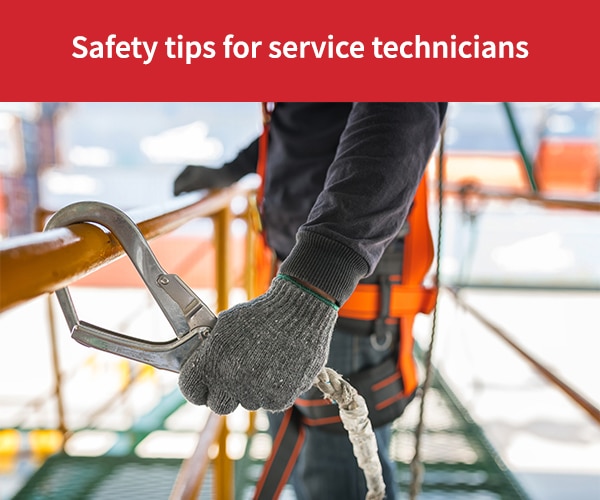 Technician
Maintenance
Mobile App
health and safety
Ensuring the safety of maintenance technicians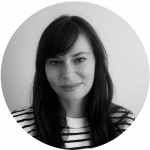 Tania Piunno
Due to the nature of their jobs, maintenance technicians are exposed to many risks. Outsourcing maintenance makes managing their safety even more complex.
 
Being exposed to toxic fumes, radiation, high-voltage and pressurized equipment present various health risks. In addition, parts can be heavy to carry and difficult to disassemble and reassemble. Technicians are also asked to work in cramped or poorly lit spaces.
 
According to an article in the American Machinist, tasks that are performed repeatedly "can have long-term effects on the health of the technician". Being forced into compromising positions for extended periods of time not only impacts them physically, but mentally as well.
Stressful situations
The stress of working in a profession where a technician is exposed to hazardous materials and emergency situations is tough. Plus, the mental pressures associated with tight deadlines, long hours, and working overnight can lead to sleepless nights and even mental illness. 
Outsourcing comes with additional problems
Maintenance outsourcing, which has accelerated in recent years, increases risk exposure even more. Technicians aren't always familiar with the facilities they're working at and haven't always received specific training on site safety. In addition, lack of communication between customers and field service providers makes things difficult. They aren't always given all the facts about the context of the service required. 
 
Technicians can only determine the results of equipment breakdowns and the risks to which they are exposed after they've arrived on-site. They can also be the victims of untimely equipment startups by production teams who aren't aware of their presence.
 
Here are some tips to help prevent accidents from happening in the field.
1. Strengthen communications with customers
A field service management solution like Praxedo keeps the lines of communications permanently open and can send safety instructions for each site directly through the technician's smartphone.
 
Information on the service contract that describes risk prevention measures that have been implemented can also be sent in real time. For example, the contract could indicate that technicians must always be accompanied by an in-house employee. Or, that techs are contractually obliged to wear protective clothing, gloves, safety shoes, glasses, and other equipment.
 
With Praxedo, job history can be pulled up on their mobile devices so that they know the work that was performed on a piece of equipment beforehand. This helps them better prepare for the job at hand.
2. Consider preventive maintenance
An intelligent scheduling tool is a key component in planning preventive maintenance visits. Protective measures are planned in advance, organized and standardized to reduce the risk of accidents or exposure.
MSC Direct recommends a maintenance plan particularly for technicians in manufacturing. In fact, it highlights how "maintenance that is planned and scheduled is by nature less risky than middle-of-the-night emergency repairs". 
Praxedo field service management software allows service managers to predefine a maintenance plan so that urgent calls are avoided. Emergency equipment breakdowns don't only cost more, but also put field technicians in dangerous situations. They may not be working at their full potential when they are dispatched during the night. Moreover, darkness adds a layer of complexity if the technician is working outside.
3. Create a risk prevention plan
Maintenance providers and their customers must share responsibilities for safety management. If maintenance operations are recurring or considered dangerous, labor codes require a prevention plan based on a risk assessment.
 
A risk management plan is designed to guide the company and project team members on how the plan will be executed. There are usually specific methodologies to follow, a breakdown on risks and how to respond to them, roles and responsibilities of each team member, funding information and schedules, among others.
 
Associations that represent maintenance engineers, such as The Society for Maintenance & Reliability Professionals (SMRP) offer numerous tools, guidance, and best practices to help reach the goal of zero risk. They have a workplace safety program in place, provided by OSHA, in which regular communications are sent to members, access to training is provided, and the promotion of dialogue between employees at work is actively encouraged.
Technology is driving technician health and safety at work
Safety improvements in field service are highly due to technological advancements. Service companies that use mobile tools contribute to a safer work environment for their employees. Field service management software is providing an avenue to communicate more reliably, and plan recurring maintenance visits for safer practices on-the-job.