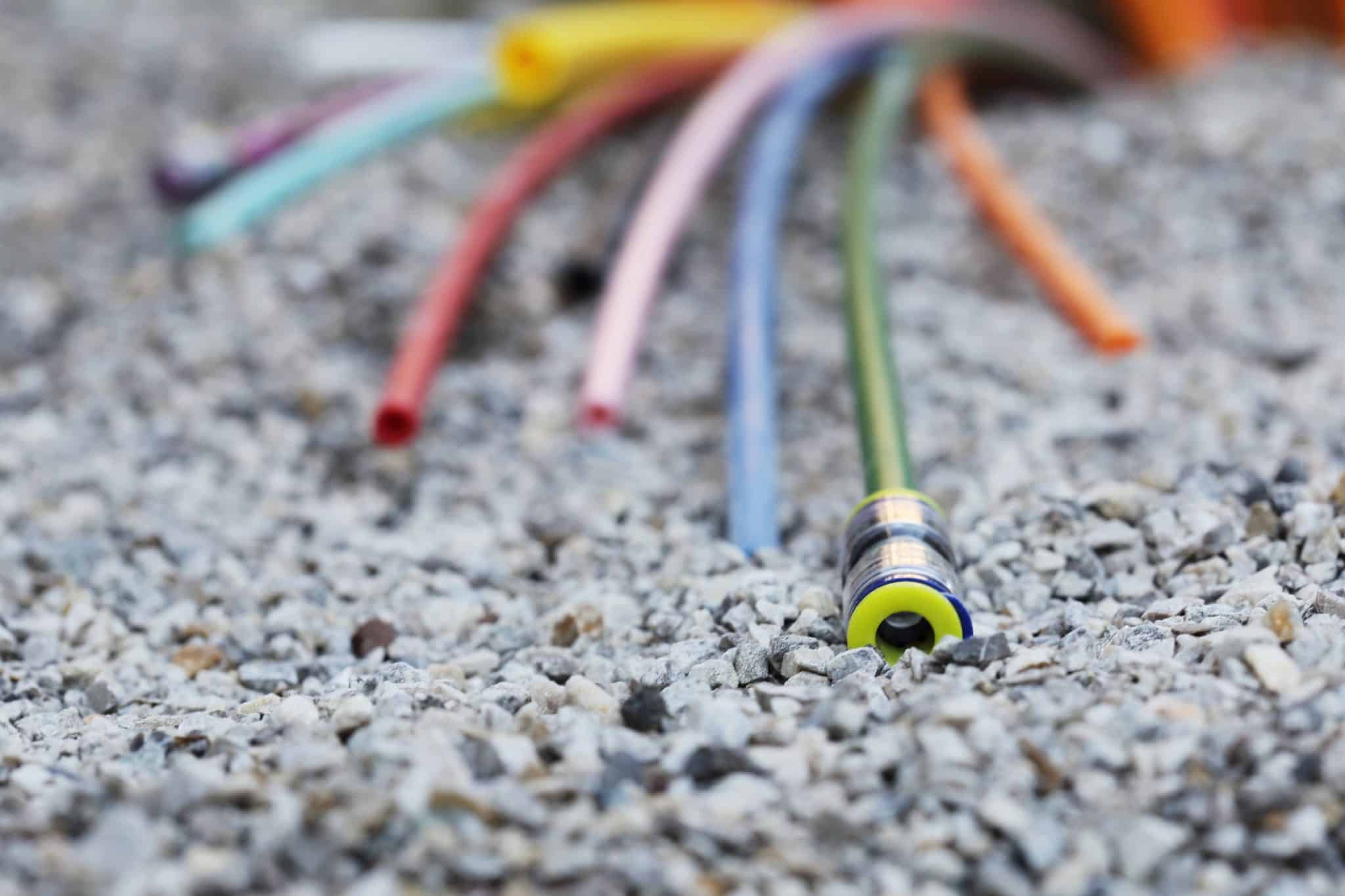 Field Service Management
fiber optic deployments
FTTH
telecommunication
The next chapter for Fiber to the Home (FTTH)
Justine Arscott
The demand for greater network bandwidth remains constant as both consumers and companies adopt new applications that push technological boundaries. This trend creates the need for higher speed connections, and fiber optic technology is the most suitable means to meet these requirements. However, telecommunication service providers must overcome complex deployment challenges and personnel shortages to deliver the necessary bandwidth.
The pace of technological change is rapid, with processing power increasing exponentially every 18 months. This has paved the way for a new generation of complex applications that have the potential to significantly transform both personal and business communication. Here are a few examples:
Virtual reality (VR) and augmented reality (AR) are opening up new possibilities for immersive virtual experiences.  

Gamers are already discovering more lifelike and interactive experiences

AR and VR can offer new forms of entertainment, such as sitting courtside and experiencing a basketball game in a whole new way.

Online shoppers can interact with products in new ways, such as trying on a new dress via an interactive hologram or test driving a car from the comfort of their own living room.

Students can now access information through dynamic and impactful experiences, such as virtual reality labs and real-time museum information displays.

It's changing the way we interact with family and friends, offering multi-tactile ways for individuals to meet, interact and share experiences.

In business, technicians working with complex equipment, like elevators and transformers, can access online materials that walk them through troubleshooting, ultimately speeding up workflow and minimizing downtime.
In addition, a new wave of AI solutions such as ChatGPT, are transitioning from research labs to the mainstream. These emerging solutions can solve problems based on hundreds of billions of words and data models that monitor hundreds of billions of parameters, which represents an exponential increase from previous systems.  As a result, new AI applications are primed to tackle complex tasks. 
Fiber's Many Benefits  
The emergence of new applications, such as augmented reality and virtual reality, has led to a significant increase in demand for bandwidth among both consumers and businesses. With various connectivity options available, including cable, Wi-Fi, and cellular wireless, it is evident that fiber optic technology is the optimal choice due to its numerous benefits.
Faster Speeds and Capacity 
FTTH technology significantly improves network performance by supporting tens of Gbps (gigabits per second) over long distances, something that was not possible with legacy coaxial cable, twisted pair conductors, and Digital Subscriber Line (DSL). As a result, FTTH can deliver faster connection speeds and higher carrying capacity than traditional methods.
Fiber optic technology also does a much better job of supporting today's demanding, two-way data transfer applications, such as high-definition television, streaming video, online gaming, real-time data analytics, smart devices, and video surveillance.
Many telecommunications service providers now offer customers 1Gbps service, and the transition to even higher speeds, such as 10Gbps, is currently underway.
Expanded Coverage Area 
Compared to alternative technologies, fiber optic infrastructure has a larger coverage area. FTTH technology, for instance, offers an access distance of up to 20km, which is significantly larger than the 2km coverage of the original copper cable access mode supported by central office outlets.
This wider coverage area allows telecommunications carriers to extend their services to broader regions and offer lower prices to consumers.
Integrated Communication Services 
Fiber optic infrastructure is considered an agnostic media, which allows users to run various digital data streams, such as telephony, video, audio, and TV, over a single FTTH broadband access line. This approach is both more cost-effective and simpler compared to receiving these services on different lines.
Fiber optic technology also has significantly more capacity than alternative technologies. For example, a pair of single-core copper wires can only transmit up to six telephone calls, while a pair of single-core optical fibers can simultaneously transmit more than 2.5 million telephone calls.
Given these advantages, FTTH has become the industry-standard network architecture for wireline operators.
Lower Cost 
FTTH technology is considered cost-effective as it offers telecommunications carriers the ability to add more bandwidth easily, without significant infrastructure changes. Once the fiber optic infrastructure is laid, upgrades typically occur through software changes and minimal adjustments to the network equipment.
Moreover, as the technology evolves, the cost per Mbps (Megabits per second) continues to drop, making it an even more appealing option for carriers.
Fiber Deployments Rise 
Fiber integrates seamlessly with digital technology such as cloud computing, mobile devices, and the Internet of Things, positioning it well for the next wave of technology advancements. This is driving increasing adoption of fiber optic technology in households, businesses, and industries.
As a result, the build-out of fiber networks is continuing at a rapid pace. In the US, there are nearly 140 million broadband locations, with 68.3 million already utilizing FTTH. In 2022 alone, network operators added 7.9 million more homes to their fiber networks. The global Fiber-to-the-Home market was valued at $14.1 billion in 2020 and is projected to reach $29.7 billion by 2026, representing a CAGR of 13.1%. Consequently, the future of fiber looks bright.
Missing Pieces in FTTP Expansion 
But telecommunication companies are facing challenges in taking advantage of fiber's popularity. Upgrades will be necessary to support the growing data volumes. The technology has been enhanced over the years from multiple Mbps to now Gbps, with the current high watermark of 40 Gbps.
The International Telecommunication Union has laid out a path to higher speeds by working on Higher Speed Passive Optical Network standards that increase the top speed to 50 Gbps. The standards have been under development for several years, have been ratified, and are starting to be used in trials.
The early results are promising.
In September 2021, Huawei and China Telecom and reported network carrier lab results of a 50G-PON prototype, achieving 40 Gbps downstream speed, 16G bps upstream speed, with 80 μs of latency on a 10 km fiber link.
A month later, Swisscom implemented 50G bps downstream and 25 Gbps upstream transmission speeds on a fixed network connection. 
Consequently, carriers have a clear migration path from the old to the new, and the impact will be felt at the home and business levels. Many carriers now offer 1G bps services, but 10G bps will become prevalent. The networks' rollouts and consecutive upgrades will have a significant impact on organizations, extending all the way to the company's ability to handle future maintenance requirements.  For example, for every new end-user installation, a carrier gains at least one new maintenance job per year. Based on current forecasts of fiber needs in 2026, engineering and construction employment will have to increase by 80% to keep pace with demand.
Labor challenges
Another important issue facing this industry relates to its skilled labor pool. Many current technicians have been getting older and nearing retirement, and the industry has had trouble attracting replacements. Compounding the problem, the pandemic forced individuals to reevaluate their career choices, with a number leaving the field. The possibility of personnel issues hamstringing new carrier business opportunities is becoming quite real.
Therefore, service providers need to find ways to maximize staff productivity. Technology can help. They need to find a partner that offers a modern cloud and mobile field service solution that makes it simple for the customer to grow as their needs change. 
Field Service Management software
The software should include a flexible web interface for office, operations managers, executives, and staff, as well as a robust mobile application for field service techs. Input should be simple and modern, and field technicians should use it on handheld devices, speeding up service calls and increasing productivity. The solution should facilitate communication with customers so that they understand the status, impact, and resolution of any problems.
The software's metrics will easily outline project productivity, profitability, and other performance indicators. This data empowers company and service managers to identify strengths and weaknesses among their operators based on factors such as technician, geographic region, customer, and service type.
The partner must be familiar with the intricacies of fiber workforce solutions deployments and have a track record of successful deployments. The solution should be flexible enough to support small niche managed service providers as well as technology deep enough to take on deployments by the world's largest telecommunications service providers.
FTTH has become the linchpin in telecommunication carriers' service portfolio, and the emergence of new applications is pushing adoption of higher speed fiber networks. The technology pieces have been falling into place. However, telecommunications companies need to address workforce challenges to keep up with user requirements. They need a fiber solution that maximizes field service staff efficiency. With the right third party, they can concentrate on gaining new customers or serving their existing customers better, rather than expanding their FTTP staffing footprint.
About
Praxedo has been a trusted provider of field service management (FSM) solutions for the world's leading telecommunications providers since 2005. Our success is attributed to our unwavering focus on delivering the best FSM tools in the market. Unlike other providers, we don't aim to supply all enterprise applications. Instead, we prioritize our expertise in FSM and offer a cloud-based solution that streamlines deployment from start to finish.
Today, more than 1,300 companies including large enterprises and SMBs, and 40,000 users across the globe rely on Praxedo daily to optimize their field service operations. Our solution enables them to increase productivity, optimize resources, and facilitate seamless data exchanges between field personnel such as technicians and engineers, and their dispatchers.
For further resources, head to our blog on Fiber deployments: How service companies can prepare for this growing market opportunity
For more information about how our solution can help your organization, request a demo