Software
Field Service Management
The Field Service Company's Buyer's Guide to making the right choice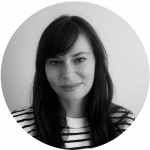 Tania Piunno
You're a field service professional.
You do installations, repairs, after-sales service and respond to maintenance calls.
Your days are full and your hours are numbered.
You have no time to lose.
You also realize that your field services are poorly managed.
You could do better.
You could use some help:
Being more responsive to your customers
Automating your business processes
Gaining more productivity
Improving the quality of reports you send to your customers
Tracking jobs in the field
Increasing customer loyalty
Exchanging information with your technicians
Implementing a field service management software may very well be the answer. But how can you make sure you're making the right investment for your field service business?
 
We've created a guide to help you evaluate your current situation and ensure you choose the right software vendor.
 
The buyer's guide contains:
A practical questionnaire, prepared with you in mind, to help you ask yourself the right questions in order to gain a global view of your current processes and how they can be improved.
A set of questions you can use as a baseline during your search for the right supplier. They will come in handy as you interview potential software vendors and will help ensure important information isn't overlooked.



 
**Please note, once downloaded, you can fill in this document directly from the PDF and save it to your computer. No need for paper.