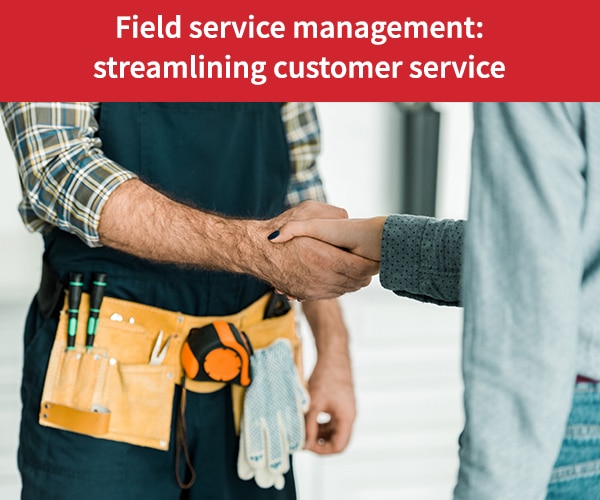 Software
Field Service Management
Analytics
Work orders
Productivity
How to streamline field service management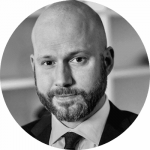 Kieran Le Peron
Customer satisfaction is the key to success for every service company. To ensure customer satisfaction, there's nothing like a technician who shows up at the customer site on time.   It's easy to say, but far more difficult to accomplish when you have to manage dozens or hundreds of service calls and as many technicians. But, you're lucky because your service company is doing business in the digital age. To start enjoying the benefits of digital operations, start by eliminating paper forms, receipt books and report books.   Set yourself up with field service management software and start trialing this wonderful thing called smart scheduling…
Leave the old world of paper behind …
For the general public, the Internet has been around since about 1995. In 2007, Steve Jobs launched the first Apple smartphone. It's 2019 now, and it's surprising to see that so many service companies still work on paper.   We live in a world that's made up of social networks and online reputations (or, e-reputations), where things move faster and faster, and everything and everyone is rated. People constantly tap on mobile devices to communicate in real time, and when you use an app to order lunch or a computer, you expect delivery as soon as possible.   And you seriously think your customers don't expect the same from you and your technicians?   If you're still working on paper, the good news is there are a plethora of solutions available today to help you get back on track. Moving to paperless processes for field service management is no longer a choice. In today's world, it's mandatory for any service company who wants a chance to survive in the coming months…   But, beware. Field service management solutions are like everything else. There are good ones and not-so-good ones. To ensure your customers are happy, and they don't have to wait hours for technicians to repair broken equipment, look for field service management software with this key differentiating capability: smart scheduling.
When technology plans for you …
Service scheduling, route planning, whatever you want to call it, is the operational heart, the nerve center, of any company trying to manage technicians on-the-move.   Ensuring the right technician is assigned to the right service call at the right time is an art, especially when you're dealing with a lot of technicians and customer requests. Your service center has to juggle the regularly scheduled service calls that are part of maintenance contracts with urgent requests from customers who are panicking.   At some point, it's simply no longer possible to manage technicians' schedules by hand. You have to use technology. And that's a good thing because the technology is available today. With recent advances in automation and artificial intelligence, field service management solutions now include smart service planning features that use algorithms specifically designed to very quickly accomplish these kinds of tasks.   This is exactly what the Praxedo SmartScheduler software provides. And, here are some concrete ways this kind of tool helps you streamline and de-stress schedule management while ensuring the best technician for the job arrives at the customer site on time to successfully resolve the issue.  
Technician scheduling is smarter and easier
Among other things, field service management software with a smart scheduling engine allows you to:
See scheduled service calls in real time.
Let customers and dispatchers use a customer service portal to choose timeslots for service calls.
Greatly improve technician punctuality.
Automatically plan all or most of the requested service calls, taking into account the available resources (technicians, vehicles, parts required), the location of each resource, and technicians' skills for each type of service call … all in a few seconds!
Smoothly share data between your field service management software and the central computer systems running your enterprise resource planning (ERP), customer relationship management (CRM) and billing software.
View spare parts stocks in real time.
Analyze data to optimize performance
Smart scheduling is not just about planning. You also need to ensure your field service management software provides dashboards that allow you to analyze technician performance in the field in real time and after the fact.   With dashboards, managers and dispatchers have the information needed to evaluate the performance and quality level of the service delivered and adjust activities to optimize management of the service cycle from the time the initial customer request is made to the time the invoice is sent.   Smart scheduling software makes it possible to track customer emergencies and consistently incorporate them into complex service schedules in real time, without disrupting the overall balance of field activities. You can also integrate traffic reports, the state of spare parts stocks and the expected duration of the service call — in short, everything that must be taken into account to deliver quality service and a seamless customer experience.   The challenge is twofold: keep customers and beat the competition by providing your customers with efficient service every time.