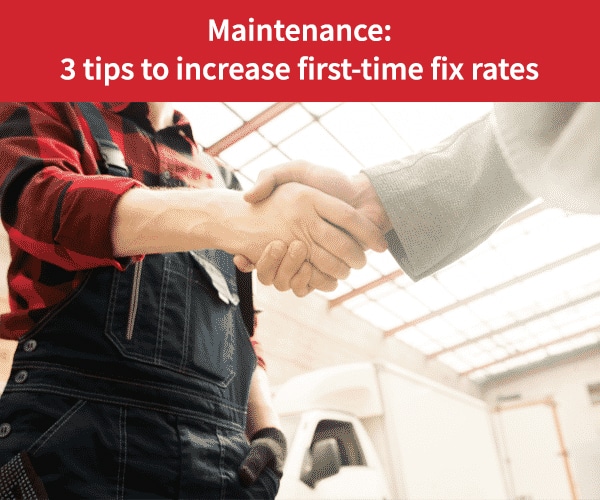 Software
Technician
Maintenance
Internet of Things
Software
How to manage your maintenance team to increase your success rate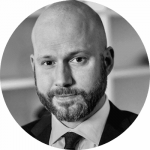 Kieran Le Peron
The service world is increasingly complex. Companies are racing to improve performance while dealing with customers whose demands for responsiveness and quality of services are increasingly high. There's no choice but to operate at this hectic pace.  
But how do you stand out from competitors? How do you keep customers? How do you provide them with the best possible quality of service?  
One of the ways service companies can impress customers is to increase their first-time fix rate. If you don't send the right technician to the customer site and they're not qualified or able to immediately resolve the problem, it's a mark against the company. Any customer who is forced to wait for a fix is a dissatisfied customer. And a customer who sees the technician leave without resolving the problem is likely to leave you. Everyone knows it's more difficult and costly to win a new customer than to keep an existing one. That's why your first-time fix rate is so important.  
So, how do you put your technicians in the best position to succeed in their maintenance or repair job from the first visit? Here are a few tips.
Optimize maintenance technicians' schedules
Most of the time, technicians can't properly complete jobs because they don't have the right skillset, or they don't have the required spare parts with them. This is why it's essential to use field service management software that lets you easily create intelligent schedules for your technicians. For example, the Praxedo solution is available with SmartScheduler software that generates optimized schedules for large numbers of service calls in just a few seconds.   The SmartScheduler schedules service calls based on multiple parameters: technician skills, the nature of the job, technician location and availability, estimated travel times, spare parts required, where parts are stored and other factors. Dispatchers only need to make minor adjustments to account for any remaining service requirements that are not considered by the software's artificial intelligence engine. The days of schedules created in Excel are over. If you want to put your technicians in a position to resolve customers' issues on the first visit, you need to have the right tools to send the right technician, at the right time, with the right parts, to the right job. This is how to increase customers' satisfaction with your services.
Switch to predictive maintenance
Every self-respecting service professional has already heard about the rise of new technologies for maintenance in recent years — particularly, artificial intelligence, the Internet of Things (IoT), and the predictive maintenance they enable.   We're talking about connected equipment — equipment that uses sensors to analyze the operating state of a piece of equipment and anticipate failures before they occur. These sensors are set to become widespread and to play an increasingly important role in the years to come in helping maintenance professionals resolve problems before they become apparent. The Holy Grail of maintenance in a way… This is not science fiction. It's so serious that research and advisory firm, Gartner, predicted there would be 25 billion connected things by 2021.   By leveraging technologies, such as machine learning, service professionals can create maintenance schedules that are based on estimates of the likelihood of failures that are established using the real time data that's collected by sensors installed on the equipment to be maintained. Every time there's an alert, the maintenance company can send a technician to the site with the correct diagnosis to change the part that's about to fail. With this approach, the maintenance technician intervenes before the failure occurs.   This is "just in time" logic.   The financial benefits are huge for corporate customers: lower costs of operating equipment, maximum lifespan for devices, and ultimately, significant savings. Predictive maintenance is a game-changer: maintaining equipment is no longer a cost burden, but a way to save money and maximize return on investment for equipment. Predictive maintenance can reduce, or even eliminate, downtime, help make the best possible use of maintenance technicians, and as a result … increase customers satisfaction.
Give technicians a mobile app for service professionals
Abandon paper forms now. It's time to go digital and provide technicians with a mobile application that's designed for their profession and can be accessed from a smartphone or tablet. There are many benefits:
Save time during service calls

Ensure accurate data entry

Eliminate the time wasted by the need to make double entries when paper forms are used

Improve service traceability by including photos and other details

Feed real time data into your information system to accelerate invoicing

Improve your first-time fix rate
How can you realize these benefits? By adopting a mobile application with remote collaboration capabilities. If you happen to send a technician to a job for which they don't have the right skills, they can still solve the problem by taking photos or video of the equipment and its environment and interacting in real time with an expert or senior technician who can help them resolve the issue on the spot. Another possibility is to include a document library in the app so technicians can easily access the technical guides needed to solve a particular problem.  
With a mobile app, technicians have all of the information and instructions necessary for the job in their pocket. They never have to say, "Uh, I'll have to come back again because I can't complete the repair right now…"   A mobile app is just one more reason service professionals striving to stand out in an increasingly competitive marketplace must equip themselves with the tools needed to increase customer satisfaction and maximize the potential for technicians to succeed on their first visit. You can bet your competition is already taking these steps.