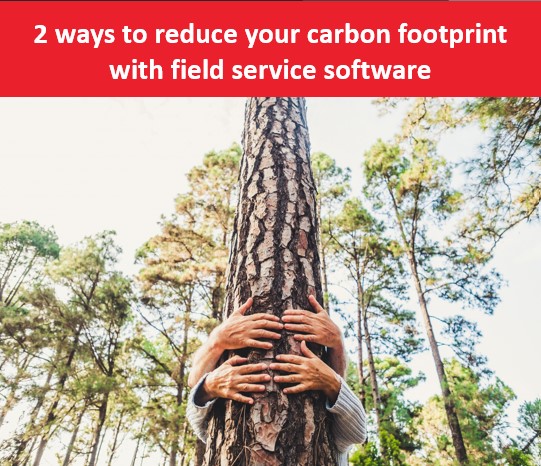 Field Service Management
Work orders
Technology
carbon footprint
field technicians
Field service software helps reduce your carbon footprint in 2 key ways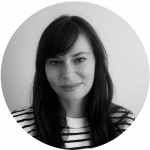 Tania Piunno
Whether you'd like to believe it or not, every business out there has a carbon footprint caused by specific actions the company takes. Contributors to carbon footprints can range from food consumption like meat and transportation. Although tackling climate change requires action on a much larger scale, making small changes within your field service business can lessen carbon emissions and help preserve the environment.
 
The EPA (United States Environmental Protection Agency) examines key findings over time and provides an overview of the sources that contribute to these emissions over the last few years, here.
 
There are a number of ways small to large service businesses can take part in making the world a better place to live and work in. For example, going digital, optimizing technician routes, and using eco-friendly software solutions are all making an impact.
Let's explore how in further depth.
1. Adopting a paperless policy across your organization
Digitizing field service management allows service companies to completely free themselves from paper, and the headaches that come with them. Storing documents in the Cloud such as work orders and invoices leaves less room for error. Using electronic forms of communication within service organizations and with customers eases information exchange and ultimately results in higher employee/client satisfaction levels. 
Empowering technicians
If you run a successful service company, you know the importance of an empowered employee. Going paperless eliminates hours of paperwork for the technician who needs to fill out work order details throughout their customer visits. Providing them with the right digital tools to simplify the way they work drives engagement and increases their loyalty.
 
No paper is printed during the service delivery process. Technicians use their mobile devices to access soft copies of drawings, data sheets and instruction manuals and view customer details, on-the-go.
 
The Praxedo mobile app has several features known to empower service technicians while in the field. Electronic signature functionality lets customers sign work order reports on the spot for "a smoother sales process" and a "faster close for you" according to Hubspot. Another useful feature is its online/offline function that allows for data capture even with no network signal. As soon as a connection is reestablished, data taken while offline is automatically synced.
 
All of this results in technicians becoming advocates for your company and putting their best face forward during every customer encounter.
Pleasing customers
Paperless processes allow customers to receive real-time notifications about the status of a work order via text or email. For example, as soon as a job is finished, they receive an email with an electronically signed report including photos of the completed work.
2. Reducing time spent on the road
Another measurable advantage of using software technology for field service management is the ability to reduce the distance technicians travel from point A to point B. Service companies can use geolocation capabilities to optimize their technicians' routes so they spend as little time as possible on the road.
 
In the event of an emergency, the dispatcher reroutes the technician who is closest to the customer site. The technician receives a real-time notification about the schedule change instantly on their mobile device so they can avoid unnecessary travel. Less fuel consumed means more money saved at the end of the day.
Intelligent scheduling
From an operational standpoint, a smart scheduling tool is a key component driving technicians in the field and dispatchers at the office alike to be more productive. With a touch of a button, technician schedules can be optimized to accommodate an emergency service request, or speed up response times.
 
By implementing paperless policies, technicians can avoid going back to the central office to submit their work order reports in person. Instead, they can use their mobile application to both access critical information needed to carry out their service jobs as well as enter the data that they capture in the field. All of the data is synced in real time for service managers, dispatchers and administrators to review.
Benefits of reducing fuel consumption
Reductions in fuel consumption can be achieved without having to compromise on a smooth and consistent operational business.
Not only does the service company save money on gas, they simplify their technicians' jobs, resulting in happier employees and even happier customers.
Traffic, no more!
A good field service management (FSM) solution helps field technicians avoid time spent in traffic jams. Praxedo natively integrates navigational tools such as Google Maps, Waze, and Apple Maps to provide technicians with insight into current traffic conditions.
Consider a corporate social responsibility (CSR) strategy
Having a CSR initiative in place has multiple benefits for the company, community and employee. When people become aware of the positive impact your service company is making on the environment, your brand image and customer perception grows.
 
Hiring new technicians to work for you becomes easier and it solidifies the relationships you've built with your customers.
FSM software can help you achieve this objective, and you don't even have to rip and replace your current information systems and processes. A best-of-breed field service software like Praxedo easily connects to your CRM or ERP via its standard connectors and APIs.