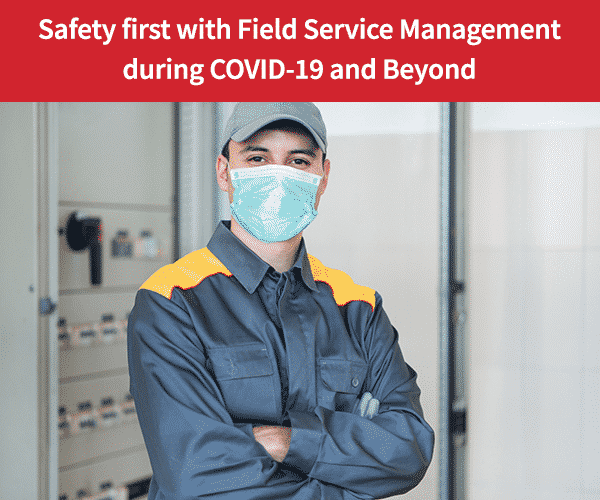 Field Service Management
Security
Ensuring the Safety of Field Technicians and Customers during COVID-19 and Beyond.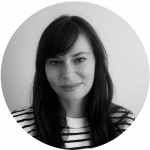 Tania Piunno
While many employees across North America have made an abrupt shift to working from the comfort of home full-time since the pandemic began, not all industries have had that luxury.
 
From a field service management perspective, the demand for technicians is ever present. And while some in-person service work had been paused at the beginning of 2020, since then business has continued to progress despite the threat of the COVID-19 virus. In many cases, on-site work can't be avoided, repairs need to be done, service calls continue to be placed and clients still expect a superior quality customer experience.
 
The Government of Canada has listed several industries classified as "critical" or "essential" according to their National Strategy for Critical Infrastructure. Services for industries such as Energy and Utilities, Finance, Health, Safety, Manufacturing, among others, still need to be carried out regardless of the current crisis. As a result, many field service companies have had to rethink their business models and transition to more digital processes to be able to respond to this need.
 
Additionally, operational safety across the field service landscape has been turned upside down. With the arrival of the pandemic, health concerns among mobile workers out in the field and clients who open their doors to them, ensued. Ensuring consistent flow of services without interruption means putting the appropriate safety practices in place in order to diminish exposure risk between technicians and the customers they interact with.
Impact of digitization in field service sector
The novel coronavirus has expedited the use of technology in our daily lives like never before. Whether it be for work, to pay a bill, to shop, or simply to interact, everything has gone digital. In an attempt to limit face-to-face interactions, people have been introduced to products and services that simplify their lives and help them be productive without having to leave their homes.
 
With customer expectations for convenience now at an all-time high, companies are responding by placing this need at the forefront of their customer experience (CX) strategies. In fact, people will entirely refuse to purchase a product that isn't convenient. According to a recent National Retail Federation Consumer View report on consumer demand in the U.S., a whopping 97% of respondents admit to backing out of a purchase due to inconvenience alone.
 
As a decision maker in the field service sector, your goal is to offer fast, safe and efficient services to your customers. Achieving this will mean implementing new processes and technologies to help facilitate health and safety on the job. Software is driving the transformation toward customer-centric service and today's consumers want more flexibility, frictionless communication and paperless processes.
More flexibility for Field Service operations
Busy field workers need to access, view and respond to critical information in order to complete their jobs on time and on location. Contrary to paper-based processes, mobile apps allow technicians to bring the solution with them anywhere, anytime. Praxedo's cutting-edge mobile application offers the ability to create and modify work orders and simplify communication with the dispatcher. Its tools help capture daily activities such as travel, on-site times and facilitate reporting on the completed jobs. Additionally, its push notifications can notify employees about modifications to their schedules in real-time.
 
Agile technology
Embracing agile technology helps empower employees in the field and encourages a safer, contactless work experience during unprecedented times and beyond. Companies with a mobile workforce need to ensure health and safety practices are being enforced for every single service call. This means, reducing the amounts of physical touchpoints between technicians and their customers. Mobile apps are helping eliminate unnecessary points of interaction, thus minimizing security risks for all parties before, during and after the job is complete.
Frictionless communication to improve customer satisfaction
Some customers may be weary of having technicians enter their personal spaces for jobs that aren't exactly critical. Seamless communication tools alleviate these roadblocks and encourage greater transparency within teams as well as with end customers. For example, clients should never be left waiting for the arrival of a service professional. Praxedo's alert and notification feature allows technicians to advise the customer about when to expect them ahead of time. This provides the customer with ample time to prepare and ensure health and safety guidelines are being respected.
 
Furthermore, detailed reports and documents can be generated and sent to the client upon work completion so that all parties are aware of the work to be done and its associated costs.
 
Offering a frictionless customer experience is paramount these days. You want to provide customers and technicians with the appropriate tools required to exchange information with little to no contact, and make it convenient.
Paperless processes to increase productivity
Long gone are the days of time-consuming, outdated paper-based processes that only create more room for errors. Cutting down on paper not only reduces environmental waste but also makes transactions and business processes easier.
 
Having to worry about handling (or losing) physical documents can really throw a wrench into a technician's workflow. Instructions given electronically simplify a technician's job. He or she can review documents digitally and generate reports from his or her mobile phone. In fact, scheduling optimization, resource planning, work orders, global positioning and route tracking can be done in real-time from virtually anywhere.
 
Paper invoices no longer meet the needs of today's customers either. Praxedo is 100% digital and allows reports to be sent via email, easing the transfer of information safely and securely.
Safety first will help your business stay ahead
Health, safety and convenience has moved from novelty to mandatory. The COVID-19 pandemic has shaken up many service industries and created a new normal that comes with heightened customer expectations for secure, superior quality service. And it's safe to say that any service company that does not grasp this need, risks being left behind by loyal clients and losing against its competition. Removing some of the pain points during the customer journey with the help of digital technologies such as field service management software will not only make them happy, but also create repeat business.