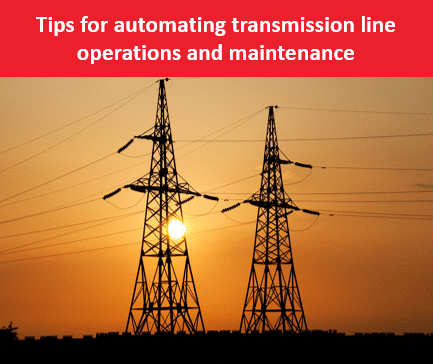 Mobile App
transmission lines
best-of-breed technology
Field service
Tips for service organizations that install and maintain transmission lines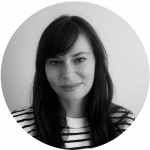 Tania Piunno
Across the United States, annual spending by all major U.S. electric utilities providers is on the rise, with an increase from $9.1 billion in 2000 to $40.0 billion in 2019. This spending includes both investment in new infrastructure, in addition to operations and maintenance.
Service providers are under pressure to meet pressing nationwide needs, with minimal resources and staff, and with tight timelines. Maintenance is mission critical, with this work adding 50 years of life to core hardware. So how can service providers deliver more insight, in limited time?
Here at Praxedo, we understand that the work for these technicians is not easy. It takes extensive mental and physical strength to access transmission line structures. Specialists in this field expose themselves to danger, every day. Not to mention, there aren't enough hours every day to get everything done.
One strategy is to invest in field service management tools. These tools help capture data, facilitate work while online and offline, make life on the job easier and automate processes. We have a few tips below, to help shed more light on the topic.
Big picture story
When you hear the word automation, the first image that comes to mind may be a robot. Over the years, there's been some theoretical discussion around the use of drones and other robotic solutions. For instance, a robot may be able to assist with damage detection for proactive, preventive maintenance.
Despite these advancements in technology; however, the power of human decision making is irreplaceable. Machines can help us, but they cannot do the level of strategic thinking necessary to make in-the-moment judgment calls. Ultimately, there needs to be a human understanding of how operations and maintenance decisions come together.
Meanwhile, here's an even bigger picture story.
The United States is navigating a time of infrastructure revitalization. There's a need to replace aging equipment, enhance grid reliability during extreme weather events, reduce congestion, and improve connections to renewable resources, according to one report. There's more work that needs to be done than there are hours in the day available.
It is impossible for service providers to meet the needs of the market without the support of automation tools like field service management software.
Why service organizations need best-of-breed software
It can be challenging to introduce new workflows to a service team, as everyone is under pressure to operate to a high degree of precision and accuracy. Especially in today's time and resource-strapped world, it may be difficult to carve out time for training and onboarding to new pieces of technology.
The key is not to make sweeping changes, but to focus on a few extremely tactical areas that can help with routine, existing tasks. With a best-of-breed approach, roll-outs are steady and incremental rather than sudden and overwhelming. Remember that as humans, it's important that we take our time to carefully vet new tools that integrate with existing third-party systems.
When it comes to automation, there are some low hanging ways to be more process-efficient without disrupting existing workflows. Here are some opportunities that our team at Praxedo sees to automate transmission line operations and maintenance.
Invest in better communication tools
Service teams are under nonstop pressure to communicate with stakeholders ranging from customers to management and employees. With ERP systems for example, you are paying for an all-in-one solution and may not need or use every feature to its maximum potential.
Best-of-breed software allows you to use solutions for exactly what you need them to do – like communicate better internally and externally. Delivering the real-time information that people need and expect can be a challenge without a smart mobile app to keep techs synched at all times. With a best-of-breed solution like Praxedo that really focuses on doing field service management well, technicians are connected online and offline and can communicate with customers more promptly.
Maintenance teams for electricity transmission poles might not always get a cell signal while out in remote areas. The best-of-breed approach lets them perform the job and input data even while offline. This information syncs once a connection is established, allowing dispatchers and other members back at the office to view up-to-date work orders in real time.
Digitization is a major time-saver that helps service organizations maximize their resources' time. If your organization is not moving quickly enough, it will be impossible to keep up with market demand.
The first step is to identify a best-of-breed software platform that maps to the specific needs of your team and current workflow. That means understanding your unique business needs and choosing a specialized software package that does exactly what it's supposed to do.
Building real-time feedback loops
Service organizations in this industry need open and consistent communication across their various teams. At a minimum, the right utilities field service software platform will facilitate dialogue between technicians, dispatchers, and end customers.
Great field service management software enables real-time updates to be sent at every step of the way, to notify customers on work progress or completion. Receiving automated emails or texts allows these customers to anticipate the arrival of a service technician and keep track of the work being done as it is happening. As a result, the customer retention rate improves.
These real-time feedback loops are crucial for maximizing job allocation based on skill sets, call volumes, and geographic locations. With field service software, organizations can streamline work orders, reduce travel time, and allocate jobs to field teams based on a precise matching of skills.
Moreover, a solution like Praxedo can help ensure that data remains centralized in one place. Logging data at a centralized location for everyone to access optimizes work orders and enables better syncing with the company's existing information systems. This means that organizations that maintain electrical transmission poles can keep what already works and steer clear from getting locked into a system that might not be the most efficient solution for the business.
Improving visibility and analysis
In today's fast-paced world, time is limited. That means service organizations may not be committing the right level of attention to communication, debriefing, and analysis of data. As mobile teams move quickly between jobs, it can be hard for people to take the time to communicate with one another.
One way to augment the automation of business processes is to equip field technicians with a mobile app with intuitive features such as photo capture, editing, and digital signature capabilities. Tools like these enable a real-time communication feedback loop around key details that are relevant to completing a job, faster.
With the ability to collect customer data in real time and incorporate geolocation information, dispatchers can adjust technicians' schedules and routes to deal with emergencies. This perspective can help operations teams create a better balance between proactive maintenance and emergency response.
With best-of-breed field service software, companies can better optimize their people power. Efficiency means eliminating redundant tasks and analyzing the data collected in the field, to help technicians do their jobs better.
Final thoughts
One step at a time.
The thought of introducing new technologies may feel overwhelming. But remember that you don't need to do it all at once, and you can keep what already works. With a strong foundation in place, and integrable best-of-breed solutions that are hyper-focused, there's plenty of opportunity to build and grow.
Maybe it will make sense to introduce robotics to your transmission line maintenance strategy eventually. But you can't get this far into the future without the right foundation.
For more ideas around best-of-breed solutions, check out some of our practical guides. You may also value taking a tour of our product, so be sure to reach out to us for a demo.