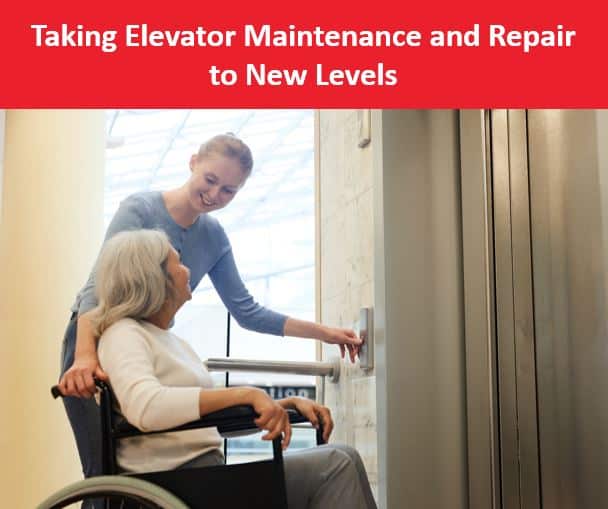 preventive maintenance
elevator maintenance
repair and maintenance
Elevator maintenance software: Taking elevator maintenance and repair to new levels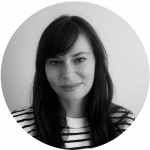 Tania Piunno
When elevators break down, the pressure on maintenance and repair providers to quickly resolve the issue is massive. At best, people can't easily get where they need to go. Critical healthcare services may be delayed. Businesses may lose customers. At worst, people may be trapped in elevators for several minutes or several hours.   Elevator service companies must be able to get the right technicians with the right spare parts to the site of the breakdown as quickly as possible. And they need to do all of this with maximum efficiency to ensure emergencies don't eat into profits.   At the same time, companies that service elevators must continue to deliver scheduled maintenance services that will help to prevent additional malfunctions and emergencies. And, of course, all of the services elevator technicians provide must comply with industry regulations.
Leverage advanced technologies to tackle tough challenges
With so many different service requirements and challenges to juggle, most elevator service companies have realized they must go digital and take advantage of field service management software.   But not all field service management software is created equal. To keep pace with rapidly increasing demands, deliver on competing priorities, and increase customer satisfaction, elevator service companies must ensure their field service management solution provides the technologies needed to target their most pressing pain points.   Here's a look at 5 key technologies elevator service companies can't afford to be without.
Use artificial intelligence to optimize operations
Elevator service companies employ technicians with expertise in a wide variety of elevator technologies — from traction and hydraulic technologies to pneumatic vacuum, winding drum, and counterweight chain drive systems. They provide a mix of maintenance, repair and emergency services for elevators in all sizes of commercial, residential, government and institutional buildings, and even on ships. Some elevator service companies also offer installation services. And they all need to ensure they have the right spare parts on hand when needed.   With field service management software that includes an artificial intelligence engine, service dispatchers no longer have to worry about how to coordinate all of these details. They can generate the optimal service schedules and travel routes for each technician in seconds.   The software considers all possible variables — technicians' skills, the nature of the job, technicians' location and availability, estimated travel times, spare parts required, where parts are stored, and other factors that affect service timing and assignments.   When emergencies arise or customers need to change their service schedule, dispatchers can quickly and easily adapt the parameters and instantly generate an updated, newly optimized schedule.
Use data analytics to enable predictive maintenance
With more and more building owners implementing smart building technologies, it's no surprise that smart elevators are also a major trend.   Smart elevators are expected to be a significant growth market in the coming years. According to Fortune Business Insights, the global smart elevator market was valued at almost $19 billion in 2019 and is projected to exceed $38 billion by 2027. Data Bridge Market Research projects the smart elevator market will reach $45 billion by 2027.   Customers who invest in smart elevators will expect their service providers to operate in an equally intelligent way.  
HISTORICAL DATA PROVIDES VISIBILITY INTO FUTURE REQUIREMENTS
Advanced field service management software helps elevator service companies upgrade to predictive maintenance. For example, with easy access to historical data, elevator service companies can quickly determine:
Numbers of visits and types of service — maintenance, troubleshooting, repair — most often required.

The average amount of time spent on each customer visit.

Numbers and types of spare parts most often required.
They can then analyze the data to anticipate, and proactively address, potential service issues before they increase in severity or cause a breakdown.
Use a mobile app to increase compliance
When providing service, elevator technicians must comply with safety regulations such the American Society of Mechanical Engineers Safety Code for Elevators and Escalators and its counterpart in Canada, the Canadian Standards Association (CSA) document CSA-B44 Safety Code for Elevators and Escalators.   A mobile app puts access to critical regulatory information in technicians' hands while they're working in the field. They no longer have to work from memory and risk forgetting a key precaution or take the time to locate and consult paper manuals.   A mobile app is also a great way to provide technicians with customized checklists they can refer to for each type of elevator and service provided. This further reduces the risk a critical step will be missed. It also allows elevator service companies to ensure adherence to their own procedural requirements.  
ELECTRONIC SERVICE REPORTS ENSURE EFFICIENCY AND ACCURACY
One of those requirements could be completion of an electronic service report form while technicians are still at the job site. With the right field service management software, electronic service report forms can be tailored for specific job types and customers, and can include fields that are prefilled with the relevant data.   These preconfigured forms make it fast and easy for technicians to complete accurate and detailed service reports in a timely way. Elevator service companies no longer have to worry about incomplete, incorrect, or illegible reports, or delays in report submissions.   Once completed, the electronic service reports are instantly sent back to the office for processing and invoicing. They can even include the customer's electronic signature and photos of the work completed to provide full validation of successful service.
Maintaining vertical transportation systems such as elevators and escalators isn't just about efficiency; it's about the safety of users and the reputation of property owners. Elevator service companies play an integral role in this process, offering comprehensive service plans that include preventive maintenance and emergency service.
The foundation of these plans is the elevator maintenance checklist, a structured guide that ensures all critical parts of the elevator system, from the elevator car to the complex machinery in the elevator machine room, are inspected and maintained regularly. By leveraging these maintenance checklists, elevator technicians are able to systematically assess each component, identify any potential issues early, and carry out necessary repairs.
Scheduled maintenance also includes making sure all necessary spare parts are on hand for quick repairs, reducing downtime. This planned approach to maintenance and repair is not only more efficient but also saves property owners from unexpected costs and service disruptions. 
Elevator servicing companies also play a critical role in emergency situations. Even with the best preventive maintenance plan, there may be instances where unexpected issues arise. In these situations, an elevator repair service must be able to respond swiftly, providing property owners with peace of mind that their vertical transportation systems will be back in operation as soon as possible.
By carefully managing both regular maintenance and unexpected repairs, elevator service companies are driving new levels of performance in the field of vertical transportation. These efforts ensure the longevity of the elevator system, enhance the experience for users, and protect the interests of property owners.
Use real-time communications to strengthen customer connections
Today, so much of our communications with friends, family and colleagues is already in real time. It only makes sense to bring the benefits of these immediate and informative communications to customers.   Choose field service management software that automatically sends a text or email message to customers when technicians change their status in their mobile app. Now customers know when technicians are on their way and when jobs are complete. And they can automatically receive service reports as soon as they're completed.
Use cloud-based software to accelerate business evolution
Field service management software that's provided in a Software as a Service (SaaS) model gives elevator service companies the freedom and flexibility to adopt new technologies in the smoothest, most efficient and cost-effective way possible. They can stay focused on their core business priorities while evolving their operations to incorporate the latest proven advances in field service management technologies.   Praxedo has been delivering advanced, cloud-based field service management software since 2005. Today, more than 900 customers and tens of thousands of users globally relly on our software. And we have been included in the Gartner Magic Quadrant for field service management for the last four consecutive years.   Don't be left behind. Request a demo.