Field Service Management
Work Order Management
top trends
Top 5 field service trends to make you successful in 2023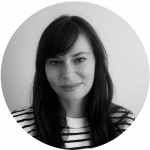 Tania Piunno
With each new year comes a fresh start. It is an ideal time for companies in field service to figure out how to innovate and transform their organizations, and put those findings into action. One thing's for sure – for field service businesses thriving in today's digitally savvy world, technological capabilities that elevate the customer experience will clearly differentiate a successful company from a not so successful one.
In fact, your primary goal should be to provide your employees with tools that simplify jobs and automate workflows and processes, so that they can offer timely, reliable, and efficient service to customers as a result.
Praxedo's customers are always looking for new ways to differentiate themselves from their competition. That's why we have designed our solution to improve service quality, build customer loyalty, facilitate communication, and configure business processes for your specific organization, regardless of industry. We understand that every business is unique, therefore flexibility in our software is key.
Businesses like yours are constantly looking for the latest industry trends to guide them toward making more strategic decisions and improving the way they operate. We've put together the top 5 trends that are shaking up the field service industry and will help you become less reactive, and more proactive this year.
5 trends to look out for in 2023
1. IoT (Internet of Things) for your assets:
Internet of Things (IoT) is a vast network of devices or "things" that are equipped with sensors and other types of technologies that interact with one another and exchange information via the internet. The data exchanged between devices can help better predict problems, and outcomes.
For example, smart cities might use IoT to analyze traffic conditions so that adjustments can be made to the timing of traffic lights to help improve travel times for city drivers.
Another example would be a utilities company that owns a bunch of assets that they maintain. Those assets are connected to the internet and when a failure is detected, a signal can be sent to an administrator to create a work order. Once a work order is generated, a skilled technician will be dispatched to fix the problem as soon as possible.
This trend will only get more prevalent. IoT is facilitating preventive maintenance for service companies, ensuring their customers' needs are being met.
2. Artificial intelligence (AI):
AI is the use of computer systems and/or robots to perform and complete tasks that humans would typically do through problem-solving. AI makes it possible for machines to "learn" from information it gathers, patterns and experience.
Field service companies can apply AI to analyze the quality of photos submitted by their technicians. If a field technician is installing fiber optic cables for FTTH (fiber to the home) deployments and uploads a blurry picture to his or her work order, AI will help recognize if the cables were properly connected based on the photo. In partnership with Deepomatic, Praxedo provides photo analysis services and can even enable a prompt to the technician to re-submit the image when it detects a blurry one. This helps ensure better quality in work order report submissions.
AI in field service management enhances efficiency for mobile teams and improves the accuracy of information collected so that more informed decisions can be made later.
3. Integration capabilities of your software
Recent market trends point to enterprises mixing and matching various software platforms from different vendors to achieve the best combined solution there is for their business. This means combining best-of-breed software to current information systems to create one that works best for your company, rather than having to rely on a single system to do everything.
The services industry is putting more and more emphasis on integration. What a service company ends up with is an IT ecosystem composed of multiple best-of-breed technologies working together, and field service software is one of them. Service companies are looking for solutions that understand field service management very well, and moving away from all-in-one platforms that do a lot, yet don't specialize in their "bread and butter".
4. Offline capabilities
This year, companies will look for real-time sync between dispatch and the field, while retaining offline capability. The reality is, most field service management applications don't offer sufficient "offline mode" functionality. However, many industries that dispatch their field technicians to remote areas with no internet connectivity a lot of the time, require this feature to complete their work order reports.
5. Customer self-service portal
Customers will expect a place where they can access important information and resources offering assistance in the event of a question or issue. However, field service software vendors will need to offer more than just a repository of support information.
Praxedo takes this up a notch by providing a service for companies to allow their customers to book appointments based on technician schedules. Rather than having to wait a day or so for the dispatcher to look for a technician that can complete a job, customers can take appointments right away by picking time slots where they know a technician is available.