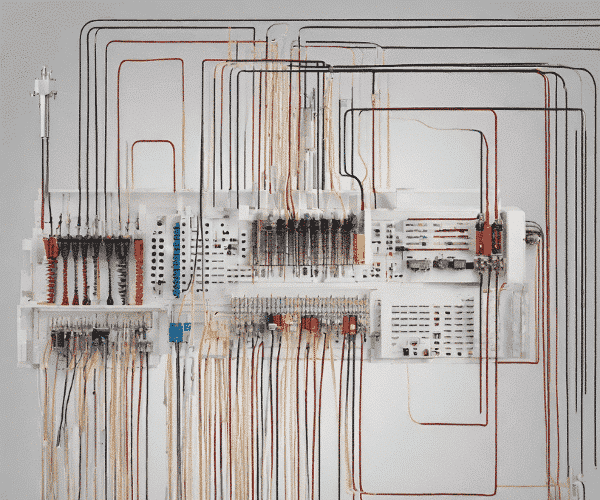 Field Service Management
télécoms
fiber technology
Unleashing the Power of Fiber: A Pathway to the Future
Justine Arscott
The below is a recap of the session "How Fiber Will Disrupt and Enable a Host of New Connected Features Inside the Home, at Work, and at Educational Institutions" held at the 2023 Fiber Connect conference this past August. 
In an era where technology seems to evolve at the speed of light, one innovation stands as a testament to longevity, adaptability, and the promise of the future: fiber technology. A fascinating presentation from AT&T at last month's Fiber Connect event unveils the remarkable journey of fiber, its transformative benefits, and the endless possibilities it holds.
Fiber's adaptability
Chris Sambar, EVP-Network, AT&T starts by drawing our attention to a remarkable fact: the fiber installed back in the late 70s still fuels our digital world today. This enduring legacy of fiber is not just a fluke; it's a testament to its robustness and adaptability. And as we traverse through the digital age, the need for speed has escalated like never before. It's here that fiber's true prowess shines, exemplified by the deployment of consumer fiber with gigabit speeds.
Yes, but are these speeds necessary, you ask? Sambar cites many real-world applications and benefits that fuel this demand. Fiber's flexibility and reliability emerge as the stars of the show. The ability to upgrade its capabilities by merely tweaking the electronics on the endpoint sets fiber apart, making it a highly versatile solution.
Drawing a comparison to its copper counterpart, the resiliency of fiber against moisture and other environmental factors is worth highlighting. But that's not all – the energy efficiency of fiber is nothing short of remarkable, with a 70% reduction in energy consumption compared to copper for equivalent service.
The disruptive nature of fiber technology
Sambar then pivots to the disruptive nature of fiber technology. We're reminded that fiber isn't just about speed; it powers the very innovations that have become integral to our lives. From ride-sharing to streaming video, the common denominators of speed, reliability, and security are all woven into fiber's fabric.
AT&T's ambitious goal of becoming the pinnacle of network reliability in America finds its foundation in fiber technology. As Sambar shares AT&T's efforts to make fiber accessible through partnerships and network expansion, it becomes clear that fiber is the lighthouse guiding the way to a connected future.
Inside the home, at work and in educational institutions
Sambar shines a light on AT&T's commitment to building connected learning centers, underscoring the importance of digital literacy. As we peer into the future, the optimism is palpable. Envision homes adorned with low-power LED screens for walls, and imagine the marvels of virtual and augmented reality that fiber could usher in.
The conversation doesn't stop at the threshold of homes; it extends to a world of advanced possibilities. Color-changing LED walls, solar panels that adapt to sunlight, and AI-powered climate control systems become not just science fiction but a potential reality. And let's not forget about transportation – software-enabled cars, frequent updates through internet connectivity, and the dawn of autonomous vehicles.
As the session draws to a close, Sambar expresses gratitude for the opportunity to share these insights that resonate so deeply. AT&T's rich history of disruption finds its rightful heir in fiber technology, and Sambar touches on a global partnership with the Fiber Broadband Association, foreshadowing even more connected experiences on the horizon.
In the end, the conversation leaves us with a sense of wonder about the journey we're embarking upon. Fiber technology isn't just about connectivity; it's a conduit to a brighter, more interconnected, and promising future. As we stand at the crossroads of history, it's clear that the thread of fiber is the one that weaves everything together.
Learn more in our latest blog on the next chapter for Fiber to the Home (FTTH)
About
Praxedo has been a trusted provider of field service management (FSM) solutions for the world's leading telecommunications providers since 2005. Our success is attributed to our unwavering focus on delivering the best FSM tools in the market. Unlike other providers, we don't aim to supply all enterprise applications. Instead, we prioritize our expertise in FSM and offer a cloud-based solution that streamlines deployment from start to finish.
Today, more than 1,300 companies including large enterprises and SMBs, and 40,000 users across the globe rely on Praxedo daily to optimize their field service operations. Our solution enables them to increase productivity, optimize resources, and facilitate seamless data exchanges between field personnel such as technicians and engineers, and their dispatchers.
For further resources, head to our blog on Fiber deployments: How service companies can prepare for this growing market opportunity
For more information about how our solution can help your organization, request a demo