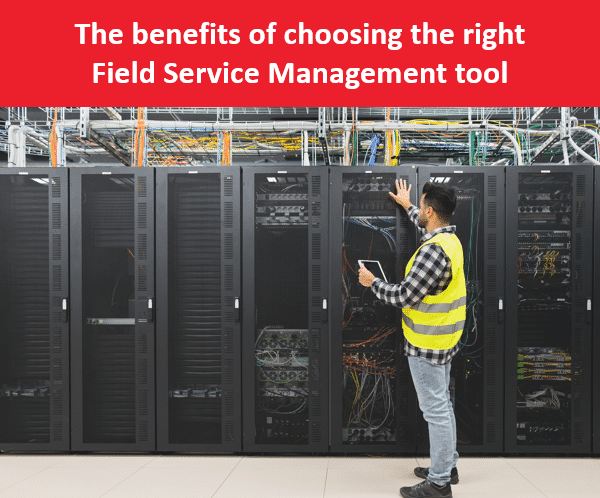 Field Service Management
Mobile App
Work orders
service companies
Choosing the right Field Service Management tool for your business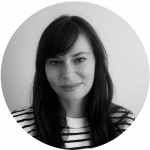 Tania Piunno
Who benefits most from the software
In theory, a Field Service Management (FSM) solution is best suited to companies with technicians who operate, install and maintain equipment in the field.
FSM software is most beneficial when field technicians complete several work orders per day at various customer sites, and when the workday is regularly interrupted by unexpected emergencies or schedule changes. Circumstances beyond a company's control may include customer cancellations, unforeseen equipment downtime, and missing tools. In these cases, planning and scheduling and monitoring these types of work orders requires a high level of complexity. An effective FSM solution can handle these challenges. Among other things, an efficient tool enables the dispatcher to optimize technician schedules and resolve emergencies quickly.
Field service software is ideally suited to companies that have:
Field personnel
Technicians that fulfill multiple work orders per day to different sites 
A centralized work order planning team
Paper-based work order reports, specifications and processes that can easily be digitized
Customers that require work order traceability
Let's not forget the technicians!
The field technician also benefits from an FSM solution. Using a mobile app, the technician can easily access their work schedule along with all the data needed to carry out the service call correctly the first time. Through customized forms, guidance for each type of work order is provided. Data entry is instant and secure. And, as soon as the job is complete, the work order report is automatically sent to the service center for billing.
Key benefits of FSM solutions like Praxedo:
they remove paper from the operational process
they help the company save time (planning/working/billing)
they help verify and monitor service calls
they improve quality of service
Why you probably need it
The main reason companies choose to automate field activities is to improve productivity. These improvements include saving time on scheduling, route optimization and travel. In addition, automation helps the company save on fuel costs, avoid duplicate data entry, maximize technicians' workloads and speed up invoicing.
Another reason is that FSM software improves quality of service and customer satisfaction. This is especially important in the service industry, to better meet contractual commitments for customers and contractors. How does it do this? By moving from a paper-based work order process to a digital one. Work order management that is digitized makes it possible to achieve higher performance standards. For example, tracking and monitoring work orders in real time greatly enhances the quality of service that is provided.
A digital solution provides the customer with proof that the work has been done. After job completion, a work order report is filled out using a mobile device and transmitted in real time to whoever is responsible for its review. Moreover, FSM solutions can handle all types of service requests from customers, including emergencies. And, the real time communications enabled by mobile technologies allow service providers to inform customers on the progress of work using text messages or email.
How to choose the right one
There are two approaches to ensuring an FSM solution works right for your business:
The first is to use the FSM features available in your current information system. For example, some ERP or CRM solutions provide field service management functionality that can be activated or added. This option however, may only offer a one-size-fits all solution that lacks flexibility. In other words, the features are often limited because managing work orders is not the primary purpose of an ERP or CRM.
Second is to choose a best-of-breed FSM solution offered by a proven specialist. This option can be interfaced with your existing information system. The advantages of a specialized FSM solution are its functional depth and configurability. It may offer connectors or easy integration capabilities that allow you to leverage the best of both worlds – your existing ERP/CRM and your specialized solution for FSM.
Connecting the tool to your existing information system
Possibilities for connecting a best-of-breed solution to a third-party system include the following options. It's important to remember that before choosing your field service management solution, making sure that it is "open" is critical. That is, ensure that it has either the connectors to your existing applications or the APIs that interface easily with your information system.
1.
An "off-the-shelf" connector, which connects the contents of the ERP/CRM system to the field service management solution. Deployment is quick and involves very little extra work from the client's IT department. Praxedo offers connectors for the Sage 100 Suite, Sage Business Cloud Financials (formerly SageLive), Sage Enterprise Management (formerly Sage X3), Salesforce and Intuit QuickBooks Online.
2.
An API (Application Programming Interface) is an interface for communicating between two kinds of software. It links the information system with the field service management solution. This requires computer skills and programming time.
Before choosing your field service management solution, make sure that it is "open". That is, ensure that it has either the connectors to your existing applications or the APIs that interface easily with your information system.