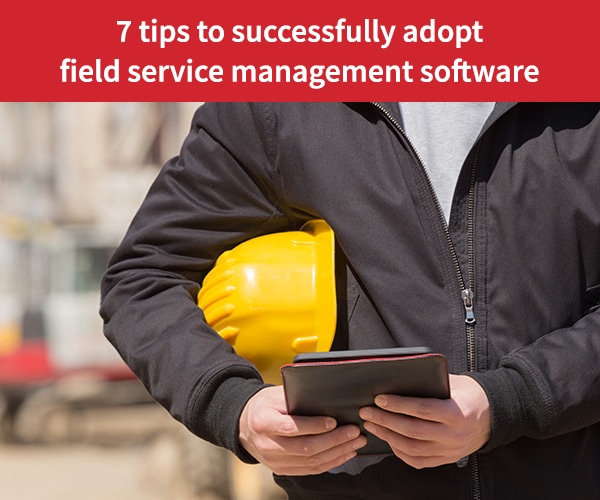 Software
Field Service Management
Metrics
Field service management: 7 tips for successful digital transformation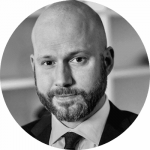 Kieran Le Peron
The digital transformation that's underway today affects the service industry as much as any industry. But, moving to digital field service management is not just about computer science. It's also about organizing and managing employees.
 
We're talking about change management, coaching teams so they'll take advantage of the new capabilities that field service management software provides in the most optimal way. Making the most of this disruptive technology is particularly important in companies where everyone from dispatchers to field technicians are used to working in old fashioned ways with Excel spreadsheets, service boards, physical work orders and paper reports.
 
Technological change isn't always successful. The way the technology is presented to teams is just as important as the technology itself. If you fail to win over the people who are first involved in using the field service management software, you risk failure.
 
Here are 7 tips to help avoid the main pitfalls and succeed with your digital transformation.
#1: Be pragmatic and anticipate risks
Never be overconfident or optimistic when you start digital transformation projects that will profoundly change the way your teams operate, from the way service is scheduled to the way technicians interact with customers and return information from the field.
 
To motivate teams, you have to be enthusiastic and adopt an educational approach to explain the reasons behind the change from the beginning. But, it's equally important that you don't take a Disney-like approach and just tell your teams it will all work out just fine.
 
You need to think ahead about potential failure scenarios and unforeseen obstacles that could arise. And, you need to anticipate all of the possible project risks that could upset established company order and routines. With these steps, you'll be in a better position to avoid failure.
#2: Explain the benefits of change to stakeholders
When you're planning to digitize the entire field service management cycle, each stakeholder has an opinion and expectations.
 
Your boss will want to increase customer satisfaction and decrease attrition rates without increasing service costs. Your IT department will want a solution that's easy to integrate into the company's information system, easy to maintain, and doesn't affect system and device operation every time it's updated. Dispatchers will want more insight into schedules and the ability to save time when assigning service calls. And, your technicians will want a solution that lets them spend less time in their vehicles and more time providing service to customers.
 
Before you start the project, you need to build a compelling case for each stakeholder. This will help you build support from the beginning and avoid corporatist obstruction along the way.
#3: Engage users from the beginning
There are still too many companies where management makes decisions to acquire IT platforms behind closed doors with no effort to involve those who are most affected: end users.
The ideal approach is to bring representatives from each stakeholder group to the table to evaluate the different possibilities. This includes management, IT staff, dispatchers and, of course, technicians. Everyone must have their say.
 
All suggestions must be considered because choosing field service management software is not a trivial exercise. This software will become the backbone of your entire organization. That means each group within your organization must share its needs and its expectations and give its opinion on the various solutions being tested.
#4: Create and share clear specifications
This point is a continuation of the previous point. To choose the right field service management software, you need to gather stakeholder requirements in advance and use them to define precise and clear specifications. This is particularly important when comparing software providers. To submit the best possible solution proposal, each potential provider needs to be working from the same set of requirements.
 
In-house, you'll need a project manager who is in charge of pushing the project forward in the right direction and in a coherent way with teams and suppliers.
#5: Don't overlook testing and training
If possible, include a test phase before deploying the solution. The best approach is to select employees who can try the solution, provide clear positive and negative feedback, and suggest possible improvements to solution functionality and usability. These team members can then be ambassadors for the chosen solution to the rest of your team members.
 
Make sure your software provider offers one or more training sessions for your teams. This training is key for field technicians who will use the mobile app and for the dispatchers who plan technicians' routes. Training helps people get used to using the solution before it's officially operational and encourages changes to the way people work.
 
Training will help you define best practices for using the field service management software and make sure they are known to everyone to help avoid erratic and incomplete use of the deployed solution.
#6: Define performance indicators for each category of users
Once you've gathered information about internal stakeholder expectations, you must define key performance indicators (KPIs) that are aligned with objectives and establish deployment priorities for the field service management software.
 
In the end, to definitively understand whether the field service management software meets company expectations and objectives, you need to compare the KPI results with your initial objectives. But, you can't just stick your finger in the air to see which way the wind is blowing. You must follow precise metrics. So, prepare both in advance.
#7: Prepare to deal with employee fears
In general, people are reluctant to change. They thrive on habits and routines so it's not easy to move them out of their comfort zone. Expect to face explicit and implicit resistance from your teams during the digital transformation process. The main reason for resistance is fear of the unknown. People know what they're losing, but not what they're gaining.
 
New technologies, especially those that automate tasks, tend to worry employees because they fear that in addition to increasing productivity, technology will lead to job cuts. Older and more experienced employees are the most likely to worry because they're afraid their value to the company will depreciate. They're also worried they won't be able to master the new tools they've been given.
 
As a manager, you have to develop reassuring responses to these concerns and communicate them in a transparent way. Showing honesty and empathy to your employees will help you build trust and overcome resistance to change.