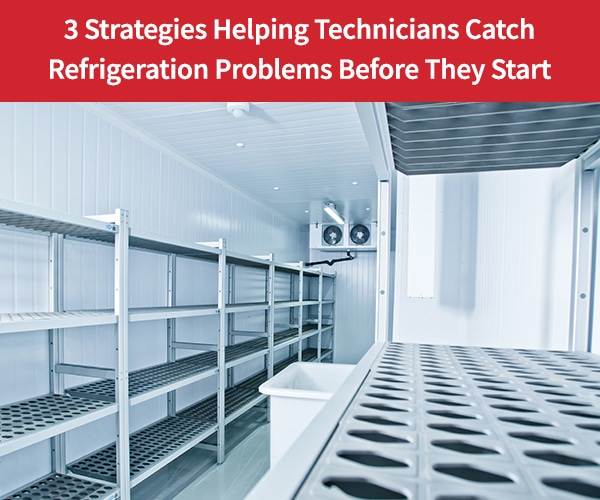 Refrigeration Systems: Best Practices for Troubleshooting Before it's too Late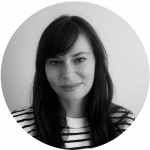 Tania Piunno
Many industries rely on refrigerators and refrigerants to store essential products, help preserve goods for longer periods of time, and cool down large spaces. When an issue arises with refrigeration equipment, customers need technicians to get their systems back to working at their full potential as soon as humanly possible.
 
But oftentimes, the products being stored or preserved are perishable commodities whose quality and safety are not to be tampered with. Hence why customers in these industries prefer to have regular maintenance plans in place, rather than taking the risk and waiting for a potential breakdown to happen.
 
Field Service Management software can make all the difference when dealing with critical equipment like refrigeration. Customizable maintenance programs can be scheduled based on frequency to address any possible issues with the system ahead of time. Being proactive by implementing a preventive maintenance plan helps predict the likelihood of future equipment failures that would otherwise cost the business a lot more money.
Refrigeration techniques are utilized by a broad range of sectors
To shed some light on how diverse the scope really is, here are a few examples of some of the different industries that rely heavily on refrigeration equipment or refrigerant materials to extend the life of their products:
 
Food and beverage
Refrigeration for food preservation is common practice in most parts of the world. By freezing or keeping food cool, the growth of bacteria either slows down or ceases completely. Food service businesses invest in expensive refrigeration systems to extend food supply, thus unexpected emergencies tend to be avoided to prevent spoilage.
 
Pharmaceuticals
Medical-grade fridges are utilized to store medications, vaccines and other pharmaceuticals so that they remain effective for longer and safe for the population to use. Unforeseen repairs are highly discouraged when dealing with sensitive medication that can cause more harm than good if not stored properly.
 
HVAC (Air conditioning units)
Refrigerants are compounds used in air conditioners to cool the air that circulates indoors. Some refrigerants are environmentally hazardous and need to be disposed of by trained professionals, therefore maintenance programs are necessary.
 
Telecommunications (data center providers)
Data center providers need to implement cooling systems to manage temperatures and control the humidity levels within their environment. Protecting numerous hardware servers located in one common area means safeguarding them from external fluctuating temperatures. Since servers in a data center run for 24 hours, 7 days a week, refrigerant cooling is required to keep mobile networks from failing.
Catching a problem before it starts
Essential businesses can't afford refrigeration downtime. They need their fridges running without fail. Take vaccine-makers Pfizer and Moderna for example, that have limited supplies of the medication and need to distribute them slowly over weeks and even months. The vaccine must be stored in extra-cold environments with minimal fluctuation and fridges are set to very specific temperatures. Any downtime poses a significant threat to the effectiveness of the vaccine and if the refrigerator were to break down, all vaccines must be discarded.
 
There are strategies helping organizations just like Pfizer and Moderna optimize scheduling to ensure their refrigeration systems never experience mechanical failures, and it begins with field service management software.
 
Strategy 1 – Auto-scheduling tune-ups
Underestimating the value of equipment maintenance often leaves companies with more expensive repairs to deal with down the line. Maintenance that is managed on a timeline maximizes a refrigerator's lifespan and keeps costs under control. Field service software is used to schedule plans to detect wear and tear early, so field businesses can keep up with their contractual commitments. Maintenance checks for leaks or recurrent visits to get rid of toxic chemicals can easily be auto-scheduled within the tool.
 
With a digital solution like Praxedo software, service activities are tracked, and job history becomes fully traceable even years later.
Praxedo also includes an intuitive, yet easy-to-use mobile app that allows refrigerator technicians to access customer work history at their fingertips. In the app, they can view schedule updates in real-time, see a map-based view of their upcoming routes, learn the tools and safety gear required for each job, and easily input work order details while online and off.
 
Strategy 2 – Through regulatory compliance
Professional contractors in the refrigerant and cooling industry need to ensure their work complies with strict protocols. Regulations around federal halocarbon emissions imposed by the government to protect the ozone layer from these harsh chemicals can't be avoided.
 
During the field service process, reporting must be accurate, reliable, and timely. In addition, the follow-up on refrigerant disposal after the repair or install is even more critical. Scheduling recurring work orders using a field service management software is the only way to get the job done right from start to finish. Praxedo's mobile app can pre-populate forms with specific regulatory information to validate whether the work performed is within certain standards and make the technician's job a lot easier.
 
Strategy 3 – By collecting and automating data
Keeping equipment in optimal shape requires an efficient way to collect detailed information by eliminating manual data entry. Real-time tracking of jobs and technicians' activities in the field gives dispatchers more time to analyze the bigger picture and react to disruptions if need be.
 
With Praxedo, data collected by field personnel is synced back to the central office. Service reports are electronic, processes are automated and paper documents are a thing of the past. Using their mobile devices, technicians can rapidly create their own work order reports or fill out existing ones. It's super easy to add images of the work that was performed and get electronic signatures from the customer on the spot. Data collection should not be time-consuming, but rather empower a company's mobile workforce to provide the best possible service experience to the end-customer.
 
No one enjoys doing manual reports, but field service software translates all the above information into structured, digitized reports with features that can be adapted to any business. When data collection is streamlined and automated, errors are reduced, and customer satisfaction increases.