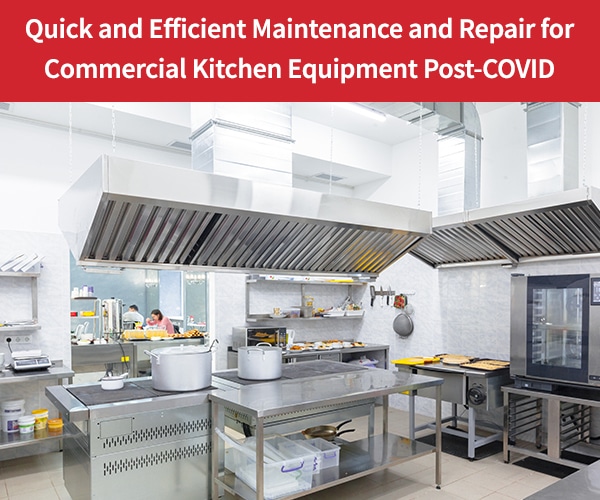 Reopening Post-COVID: Doubling Down on Maintenance of Commercial Kitchens.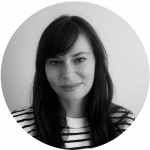 Tania Piunno
The food industry has been one of the sectors hardest hit by the coronavirus. Restaurants across North America have experienced some of the most impactful changes they will ever see, with in-room dining areas forced to close for several consecutive months. Food businesses have had to make changes in production, staffing, operational management and even the way they interact with customers.
 
As an intricate part of any food establishment's operations is its equipment, small businesses should consider using this time to perform maintenance checks on the hardware that has been idle. In hindsight, every piece of equipment needs to be running smoothly to meet customer demand once the company reopens its doors.
 
Over the last year, the restaurant sector suffered huge losses due to coronavirus restrictions and lockdowns. From a sales perspective, Statistics Canada reported that 2020 has been the worst year for food businesses and restaurants across the country, in over two decades. The effects have left many wondering if these businesses can ever fully recover post-COVID.
 
Thankfully, vaccine rollouts are reaching their peaks in most major cities in Canada and the US, and things are finally starting to look up for eager restaurant-goers. Popular establishments are slowly making a comeback and offering dine-in services for those excited to regain a sense of normalcy after being cooped up inside for far too long. Eater even announced the return of the buffet at the MGM Grand in Las Vegas just a couple of weeks ago.
 
As commercial kitchens begin to prepare to re-open (hopefully) for good this time, business owners need to ensure their venues are thoroughly operational and equipment is fully functional.
Proactive maintenance of commercial kitchen equipment
For commercial kitchens, an essential part of navigating the COVID-19 pandemic is ensuring the restaurant equipment is ready to be able to serve customers right away. These essentials include commercial ranges and conventional ovens, fryers, exhaust hoods, refrigeration systems and freezers, to name a few.
 
In the food industry, every minute of downtime for these parts means lost revenue for the business. Particularly during these unprecedented times, food and restaurant businesses are looking for a reliable service company to help handle their reopening.
Delivery of fast, dependable, and efficient services for commercial kitchen parts
As a service maintenance and install specialist, you want to effectively manage work orders and improve the productivity of your technicians, all while enhancing customer satisfaction. On top of that, guidelines must be followed to guarantee food environments are safe from harmful bacteria and food-handling practices are up to par. Although food establishments have always taken the necessary sanitation precautions, COVID-19 has only exasperated its gravity.
 
Service companies for commercial kitchens realize that smooth operations make a huge difference. If any of the many different operational elements slip out of place, the entire restaurant suffers. Thus, why more maintenance and repair professionals within this industry use HVAC field service software to help these struggling businesses thrive post-pandemic.
 
Speedy response times
In the case of an emergency repair or replacement call, you need to be able to respond promptly. For restaurants and small businesses these days, too much money is at stake. Faulty equipment can be the source of major damage, slow orders, or loss of loyal clientele altogether. Field service management software allows you to stay connected with field personnel for quicker response times to the service calls that come in.
 
Managing work orders
Emergency repairs for fridges and stoves that break down are a lot more expensive than equipment preservation costs. In essence, the money spent on maintaining equipment so that it lasts longer saves the food establishment money in the end.
 
If recurring work orders can be automatically created, equipment checks can be scheduled at regular intervals and all parties are happy. The right field service management solution can help generate these orders in real-time.
 
Capturing and processing information from technicians in the field
With maintenance providers constantly on the move, carrying out repair and maintenance tasks can get complicated without a centralized place to collect the data. Since commercial kitchens will need to plan regular servicing to reduce chances of critical equipment breaking down, you want to make it easy for your workers in the field to document their progress.
 
Digitizing the process by capturing data entered by the technicians in real-time and having it flow into the main information system ensures reliable maintenance tracking over time. Praxedo's field service management solution allows field personnel to create work order reports directly in the field as well as view work history from their mobile devices.
 
Compliance with SLA's for food safety purposes
In food service, only well-maintained equipment can sustain the best quality products. Various factors can affect food quality and cause spoilage such as heat, temperature fluctuation, humidity and oxygen. A refrigerator that breaks down overnight for example, can create harmful bacteria in the foods that others consume.
 
A critical part of field service for sanitation service companies is the accuracy of reporting after job completion. Technicians need to make sure their work complies with all the components on the safety checklist for each piece of hardware in the commercial kitchen. They also need to monitor that commitments are met such as tracking specific remedies for various technical problems, recovery times and work order failure rates. With Praxedo, all of this is done in a paperless environment. Data is stored in the Cloud and accessible anytime, anywhere, through any end device.
A light at the end of the tunnel for the food industry
What the food industry will look like by the end of the crisis continues to be somewhat of a mystery. What we do know is that it has added a layer of complexity to business operations that no one had ever imagined. In an attempt to remain profitable during this time, many small businesses deviated to an all-delivery and takeout business model and modified items on their menus to support it.
 
Sanitation protocols, plexiglass installations and social distancing rules are some of the precautionary measures that food establishments have implemented to be able to welcome customers back to their tables with open arms. As small food business owners are preoccupied with putting down the infrastructure to support the new normal, they may overlook an intricate piece of this COVID-19 puzzle. Performing regular maintenance of various parts that make up a commercial kitchen is essential to their survival. What is certain is that when the service calls come in, commercial kitchen part specialists will be quick to react.