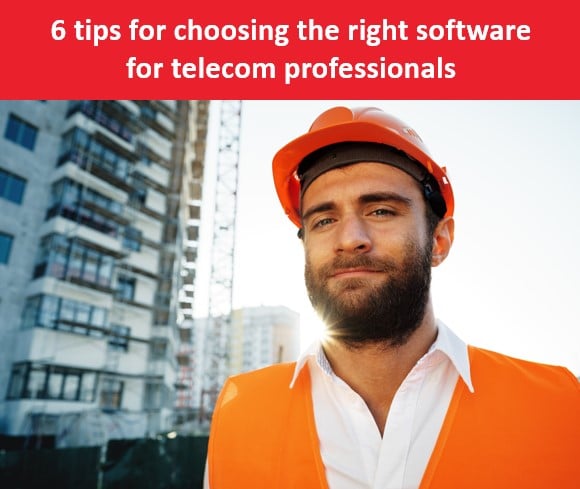 Field Service Management
telecommunications
broadband
fiber optic deployments
Telecom and fiber deployment professionals: What to look for when seeking field service software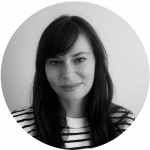 Tania Piunno
Field service management (FSM) software has multiple benefits for broadband and telecommunications service providers. However, when it comes to deciding on which software solution to adopt, your main factor depends on feedback from your field service team. Their buy-in carries a lot of weight. After all, they're at the heart of your service business and will be connected to the tool every day with no exception.
If your internal field engineers and contractors find the software too difficult to use or believe that it doesn't add value, it will ultimately hinder a successful implementation plan.
By choosing a FSM platform like Praxedo, designed specifically for mobile teams that build telecommunications and broadband infrastructure, you can rest assured that specific needs and challenges faced in this sector will be addressed.
To help you get positive feedback from your service teams, make sure to look for these 6 attributes:
1. Guaranteed, tailored onboarding support
While it is important to choose a field service management software designed for the telecommunications industry and the challenges they face, also make sure the platform you adopt is backed by a support team that can provide guidance throughout the implementation process. This is because every organization, even within the same industry, has very different ways of doing things.
Once you adopt a telecom field services management solution for your business, you should be assigned a customer support specialist dedicated to onboarding members of your organization. This solution expert will work with you onsite or remotely to help configure the solution to your business' requirements.
The next step is to begin rolling the platform out among your field teams. Pick a FSM software vendor that can provide introductory training tailored for different groups and roles within your organization, and for early adopters and internal champions.
2. A user-friendly, intuitive mobile app
Your main driver for data collection in the field is the mobile app that your field teams download to their smartphone or tablet, to enable them to easily access work order information, view their schedules, and interact with customers and other employees.
The software needs to simplify their day-to-day jobs from the moment they begin using it. Through SmartScheduler technology, field engineers are provided with updates on schedules for the day or week ahead. The right app provides customer contact information and directions at their fingertips so they can arrive on time, every time.
Technicians must be able to use the app to submit important work order details and provide updates in real time as the job progresses through to its completion, at any service location. The app should have online/offline functionality to allow them to verify job instructions and fill out information even without a network connection. After all, many jobs happen to be in very remote areas, far from telecommunications towers, and oftentimes with no internet connection. Once the technician is in range however, the app should sync all information that was entered while offline.
Today's field service management mobile apps generate electronic work order reports so that field technicians don't have to write these up on paper, saving them time onsite. Since data is uploaded and processed in real-time regardless of location, they also no longer have to stop by the office to submit their reports in person, saving on fuel.
3. A tool that reduces a technician's travel time
Look for FSM software that has been designed to streamline schedules in real-time and reduce travel time between each customer location. Field technicians should spend less time in their vehicle and more time with clients, and working on broadband installations.
Key features that help advance fiber optic deployment jobs:
GPS guidance
SmartScheduler module for automated dispatch
Jobs displayed on a map
Schedules using maps/geolocation
Additional support for more efficient working
4. Ample flexibility to help problem solve
Telecommunications and broadband service jobs can encompass a range of different tasks and activities, such as setting up fiber optic and data networks, laying underground cabling, designing, building and testing equipment and undertaking repairs. It also can require servicing and inspecting of phone jacks, wiring, setting up, replacing and rearranging routing equipment and the installation of communications equipment in a variety of buildings. Naturally, these jobs don't always go as planned. A flexible tool helps telecommunications experts solve problems onsite so that installations, servicing and maintenance work can run more smoothly.
Tools that pull up past work orders via the app, help them complete future jobs more accurately. While on-site, they can look up all the details pertinent to previous repairs and maintenance to be able to reliably diagnose a malfunction and take corrective action if necessary. This helps them be proactive and even lengthen the life cycle of a particular asset or piece of equipment.
5. Seamless communication between field engineers and dispatch teams
The right field service management software will open up communication streams between broadband service teams rather than hinder them. It does this in several ways. By standardizing communication among dispatchers and administrators that organize schedules or process service requests, interactions between field and office teams becomes easier, minimizing misunderstandings or miscommunication, all of which can eat into precious time, especially during busy periods.
For example, last minute changes to field techs' schedules are often required for a variety of reasons. It could be due to a colleague's replacement, bad traffic situations that may delay arrival time, or an emergency request from the client.
Field service software like Praxedo will notify your field technicians of any changes made to their schedule while on a route, so that the dispatch team won't have to call or text their peers regarding these changes. Teams that are better informed are always more responsive in the event of an unexpected situation.
6. A platform that empowers engineers to be more productive
A FSM solution designed to make mobile teams' lives easier leads to them feeling more empowered in their role, resulting in greater productivity. That's because they can achieve more, with less. When travelling to sites are reduced and completing work orders are made easier, field teams have more free time to focus on what they do best – installing, repairing and maintaining broadband infrastructure and technology.
Software should enable more autonomy. Field engineers require access to critical information including schedules, updates, customer info, travel instructions, and previous job details without the need to call administrators back at the office.
Something to remember: Happier field technicians are good for business
Making sure the FSM solution you choose possesses these 6 capabilities will ultimately impact the feedback you receive from your technicians and subcontractors, who are central to your business.
Learn the benefits of the right FSM software for last-mile fiber optic deployments, in our new white paper.