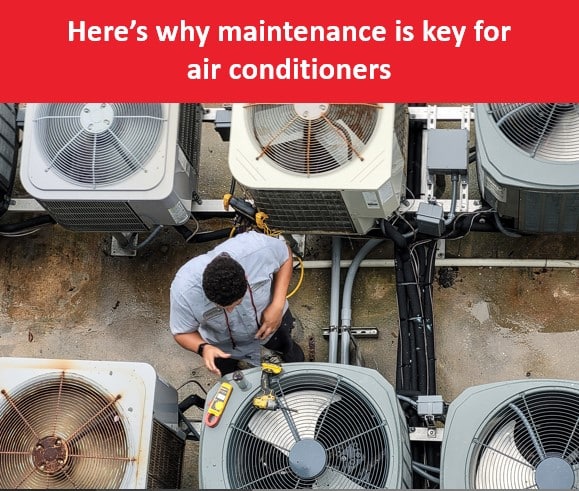 Field Service Management
Maintenance
Gestion d'interventions
HVAC
Why maintenance for air conditioners is increasingly important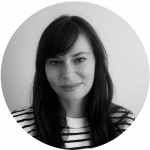 Tania Piunno
With the summer fast approaching and potential global warming impacts already upon us, the number of air conditioners is only continuing to explode. The New York Times predicts another above-normal heat forecast this summer, across the United States. Luckily, regular maintenance for air conditioners has environmental, economic and health benefits for Americans. Let's look at how.
Environmental benefits
In theory, air conditioners consume a lot of energy. And although air conditioning is being used to counter the effects of global warming, it's part of a vicious cycle. A large number of air conditioners sold around the world are extremely energy-intensive. They consume electricity that is largely generated using C02-emitting, coal-fired power stations. They also require refrigerants, which are toxic and contribute significantly to the greenhouse gas effect if and when they happen to leak. According to the U.S. Energy Information Administration, roughly 76 million homes across the country use central air-conditioning equipment and 13 million use heat pumps for cooling.
Having HVAC systems checked regularly helps them run longer and more efficiently. A periodic tune-up that involves changing filters or checking for leaks saves money in the long run due to reduced energy costs.
Health benefits
While air conditioning units improve our living conditions, they can also harbor and spread germs. And since its job is to circulate the air in a room, it collects particles that float around in the air. Over time, filters clog up, reducing the airflow and causing bacteria to grow. Being enclosed in small spaces with an old air conditioner for long periods of time can actually exacerbate allergies and even asthma attacks in some people.
Having HVAC systems regularly inspected by a technician will help them run at their very best. This means, less harmful bacteria will circulate, and less health issues will arise. The COVID-19 health crisis is a good example of the impact of bad air circulation indoors. In fact, the United States Environmental Protection Agency (EPA) confirmed that staying indoors where air quality isn't adequate can actually increase the risk of virus transmission.
The technician's job
An air conditioning maintenance contract typically includes annual service. The technician checks the pressure of the unit and optimizes air flow to match the person's comfort level.
 
The technician will inspect the air ducts to detect potential leaks in outward and inward air flows. They'll verify and clean the coils, fins, drains and filters. They typically look for dirt and debris in and around the HVAC unit.
Why they need field service software to do their jobs better
Using field service management software is critical for air conditioning service technicians. Maintenance activities need to be fully traceable with a complete history of the tasks carried out at each customer site. Historical data helps companies avoid any legal actions or fines that can result if service is not completed, or not completed properly. These capabilities ensure a high level of service quality and compliance to contractual commitments.
HVAC technicians are in short supply
Air conditioning experts have a complex job that is highly regulated and constantly evolving to meet new environmental and health-related requirements. Organizations that represent HVAC specialists suffer from a chronic shortage of technicians with particular skill sets.
Required skill sets
These technicians must possess a number of the following skills – plumbing and welding techniques, manipulating various devices for controlling pressure, temperature and flow rates, and respecting all of the safety guidelines related to the handling of refrigerants.
One of the main challenges of these companies is to attract enough maintenance engineers with the right qualifications in HVAC systems, fluids, and thermal engineering to guarantee that installations function properly.
Additional skills
Technicians also need a number of personality traits including:
Self-discipline
Autonomy
Good observation
Interpersonal abilities
Stress management
These skills help reassure customers that their systems are being taken care of. Customers dealing with barely decent working conditions or home environments due to a malfunctioning air conditioner aren't the easiest to deal with. A technician needs to be able to understand their situation and empathize to provide the best possible service experience each and every time.
Praxedo's best-of-breed FSM solution
As a HVAC service company with technicians in the field, you want a best-of-breed HVAC invoicing software with specialized features that align with people, processes, and workflows. If you're already using information systems that work, a best-of-breed FSM software easily connects to any CRM or ERP.
If you're looking for more insightful reading material on how to stop reacting, and start planning HVAC maintenance, check out our ebook here.